ECO 3D: The latest economic news in 3D printing for September
Published on October 2, 2017 by
Jamie D.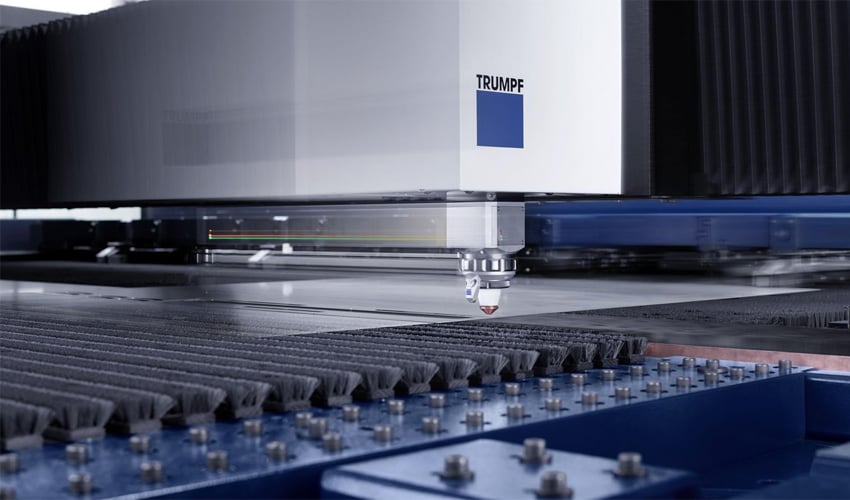 3D printing is growing rapidly, and in a variety of industries too. This disruptive technology is opening the door for so many possible changes to manufacturing processes, prototypes, and more. Therefore we have summarised the most important economic news of September across the 3D printing market.
HP growth in Europe & 3D-printed house start-up gets backing
At TCT Birmingham, HP has announced the latest developments to their Multi Jet Fusion technology and its additional sales, especially in Europe. European adoption of their Multi Jet Fusion is increasing, as HP have announced a number of large European customers. These large new customers include Jaguar Land Rover, the largest automotive manufacturer in the UK, KTM, ETH Zurich, Danfoss Group, and the National Centre for Additive Manufacturing.
Apis Cor, the start-up who's terrific machine can 3D print small houses in a single day, has received up to $6m investment from Rusnano System Sicar. The private equity fund, established by Sistema and RUSNAMO, announced this decision following Apis Cor's growth its ability to reduce costs versus traditional concrete foam houses. This will hopefully allow the technology to expand into new industry in Russia, the Middle East, as well as the United States and Europe. The low-rise cottage market is worth $68bn currently, and Sergey Durgach, CEO of Sistema, is very confident that this investment will allow 3D printing to gain a 30% share in this market in the future.
Outstanding fundraisers
San Diego based company AstroPrint, recently released the AstroBox Touch, a wireless touch screen for 3D printers capable of adding multiple applications to them. A crowdsourcing campaign has begun: a way to raise cash for the company in exchange for equity. These holdings give investors the right to receive capital at some point in the future of the company. They expect to raise at least $50,000 for the company, with a maximum amount of $500,000.
US company Cubibot has launched a new low-cost 3D printer. The machine can be purchased for $199. They started their crowdfunding campaign and have already surpassed seventeen times the value of their initial goal of $50,000. This is expected to become one of the most successful 3D printers thanks to this crowdfunding campaign.
After the resounding success of ONO in 2016, a competitor has released a similar model. This is the T3D, the DLP printer that prints from your mobile, in full color, and is open source. Based on the development of the University of Taiwan, this Asian company launched its fundraising campaign just a week ago and managed to exceed its goal in just two hours. They have now reached $140,000, and are expected to raise even more in the coming days.
BASF is buying the Solvay plastics division for € 1.6 billion.
After purchasing the Dutch filament producer Innofil3D in August, BASF has now bought the global plastics division of Belgian competitor Solvay for 1.6 billion euros. BASF acquired twelve production plants and four research and development sites during the acquisition. BASF is also expanding its customer base in South America and Asia. This takeover is, however, still subject to reservation, as the competition authorities have yet to allow it.
Bayerische Beteiligungsgesellschaft, one of Germany's largest investment funds for small and medium-sized enterprises, announced that it would invest a seven-figure sum in German RepRap GmbH. The company's innovative 3D printing processes, such as Liquid Additive Manufacturing (LAM), are used in medical technology, the automotive industry and mechanical engineering. "BayBG has invested in German RepRap because we want to enable the company to achieve faster growth through rapid market closure," said Lukas Biberacher, investment manager at BayBG.
Printer manufacturer HP and Munich technology group Siemens have presented the results of their successful collaboration starting last year. The aim of this joint collaboration is to develop new solutions to make additive manufacturing into a complete process for industrial production. HP have certified Siemens' software, called Siemens NX AM for Multi-Jet Fusion, allowing HP's printers to be better suited to the needs of the organization. A detailed article on the cooperation between the two companies can be found here.
TRUMPF, a family-owned company based in Swabia, which is particularly known for machine tools and laser systems, and Sintavia, which is active in the field of additive manufacturing, have announced a partnership. Sintavia offers in particular services related to metals. The partnership aims to implement the TruPrint 3000 metal printer at the Sintavia plant in Florida and establish the printer in the aerospace industry. The TruPrint 3000 is designed for the production of complex metal components using 3D printing.
Investments and partnerships for medical research
BioLife4D
The US bio-printing company announced its $50 million IPO to the US Securities and Exchange Commission. The goal is to obtain new investment to support the development and commercialization of its bio-printing technology of cardiac tissue. BioLife4D is attempting to create a human heart graftable through bio-printing technologies and hopes to develop them effectively
Aspect Biosystems and its German partners
The Canadian start-up specializing in human tissue bio-printing has recently completed its first round of investments. Although the amount was not revealed, the latter has made it possible to find new investors and to consolidate certain partnerships. This is indeed the case with the German company INSCREENex and the Fraunhofer Institute for Toxicology and Experimental Medicine (ITEM). They will work together to develop bio-printed contractile tissues in the future.
Prellis Biologics could create human organs
The San Francisco-based company has concluded an investment of $1.8 million to accelerate its bio-printing research. The company is currently working on a technology capable of 3D printing complex micro-vascular systems, which deliver nutrients and oxygen to cells. This investment that could significantly reduce the timeframe in which this is achievable.
What do you think of our latest ECO 3D? Let us know in a comment below or on our Facebook and Twitter page! Don't forget to sign up for our free weekly Newsletter, with all the latest news in 3D printing delivered straight to your inbox!