ECO 3D: The latest economic news in 3D printing for June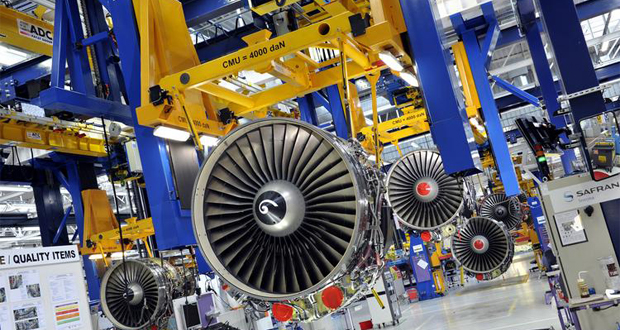 Progress towards the future of 3D printing continues to grow, whether it be in the introduction of new, promising technologies, or within the production chain of a company who has implemented additive manufacturing to propel their production even further. In this month's edition of ECO3D, 3Dnatives will be presenting you with the hottest news in business and finance from across the 3D printing industry. Follow along with us as we update you on the latest investment news, financial reports, company acquisitions and expansion strategies from big players in the industry today.
International Investments
Xometry, an online manufacturing marketplace, has raised $15 million in funding through a financing round that was led by the BMW Group's venture capital division. Through this funding, the startup is looking to provide a nation-wide network of manufacturing partners who specialize in 3D printing.
The Canadian government is investing $3 million to help accelerate the development of additive manufacturing in hospitals in Québec City. By creating a medical 3D printing center, they are hoping to create customized prostheses, more efficient equipment and continue their work in 3D bioprinting.
Defense giant, Lockheed Martin has given a $1 million grant to the development of an additive manufacturing lab on the Metropolitan State University of Denver campus. This grant will be used for an on-campus additive manufacturing facility that will be used to create new manufacturing technologies for space programs. Students will be able to use the latest 3D printing technology to design and create parts for aerospace use.
After raising $1.5 million at the beginning of the year, US-based company Voodoo Manufacturing has received a new investment of $5 million to accelerate their business endeavors. With this money, the startup is looking to double their equipment, automate their production line, and launch a new injection modeling service.
3D printer manufacturer Robo 3D has raised $1.37 million after launching two new printers on Kickstarter. The funding came from GTT Venture and a trade finance loan from Albion Capital Partners. The money will be used to extend their production capabilities and respond to their high pre-order demands.
Israeli company Nano Dimension, which unveiled a 3D printed circuit printer at the last CES in Las Vegas, is expected to receive $4.8 million in funding from several investment funds. The money will enable the manufacturer to develop a new machine for 3D ceramic printing.
Successful Kickstarter Campaigns
With more than $500,000 raised, Bean 3D has already largely achieved its goal on Kickstarter. Created by Kudo3D, the manufacturer of the Titan 3D printer, the Bean 3D is a new 3D resin machine that uses LED lights to solidify the material. Until July 18th, backers can receive the printer for only $399 – the price for any other user is set at $1,200 which could explain the phenomenal success of the campaign.
Blackbelt, the originator of the conveyor belt 3D printer, has just completed their latest Kickstarter campaign. Their campaign has managed to raise more than €100,000, which will be put towards financing their ambitious new project to create pieces of infinite length.
The Kodama Obsidian low-cost 3D printer has smashed its Kickstarter goal, raising $800,000 in only a few days. Supporters who wish to back the project can claim their printer for $99 or $49 for early birds. This is the second project from Kodama following their successful crowdfunding campaign for their first 3D printer, the Trinus in April 2016.
Developmental Strategies
GE Additive has signed a partnership with Oerlikon to help develop the industrialization of 3D printing. This collaboration will place GE Additive as the preferred machine supplier for the Swiss company, while Oerlikon will be the component manufacturer for GE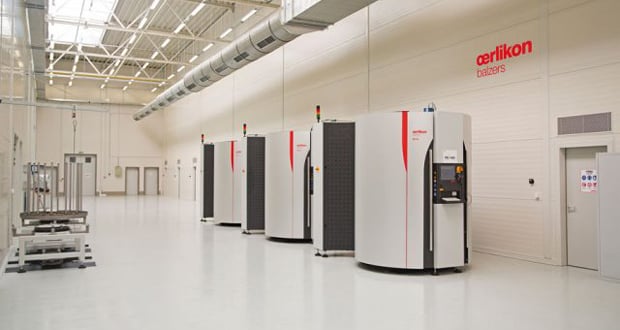 Straumann, one of the leaders in the dental implant market, announced their 35% stake in German manufacturer Rapid Shape. Based in the suburbs of Stuttgart, Germany; Rapid Shape produces 3D resin printers for the jewelry, hearing aids, and dental markets.
Other announcements in 3D printing
US giant, HP, has made several announcements this month regarding their Multi Jet Fusion technology, whether that be to extend their partnership strategy to other regions such as Asia-Pacific, or by setting up their latest demonstration centers. In addition to these latest announcements, HP has also revealed their improvements to their Multi Jet Fusion software as well as new materials that are currently under development. HP says that their printers have already created more than 500,000 pieces and that most of their users are very satisfied with the technology.
Following the unveiling of the ATLAS 3D printer at the Paris Airshow, (one of the largest 3D printers that is intended for the aerospace industry), GE has managed to take $31 billion worth of orders for their printer, helping to solidify themselves as one of the top leaders in the 3D printing industry today.
Following a joint venture between GE and Safran, they have created a new line of LEAP jet engines, which were up to order at the 2017 Paris Airshow. These jet engines use 3D printed fuel nozzles and special materials called "super ceramics," which are as tough as metal but are also lighter and can withstand high temperatures. Following their unveiling, the company took orders for 1,658 LEAP and CFM56 engines. These orders are valued at more than $27 billion, showing unanimous support for the companies and their products.
SLM Solutions has signed its biggest order ever, which includes 10,500 multi-laser machines for a total of $13 million. These printers will ship to China withing the next 15 months. According to CEO Uwe Bögertshausen, this is an important step to establish themselves in the Chinese market.
What do you think of these latest announcements from June? Let us know in a comment below or on our  Facebook and Twitter page! Don't forget to sign up for our free weekly Newsletter, with all the latest news in 3D printing delivered straight to your inbox!