ECCO launches mass production of 3D shoes
Published on March 26, 2018 by
Niru K.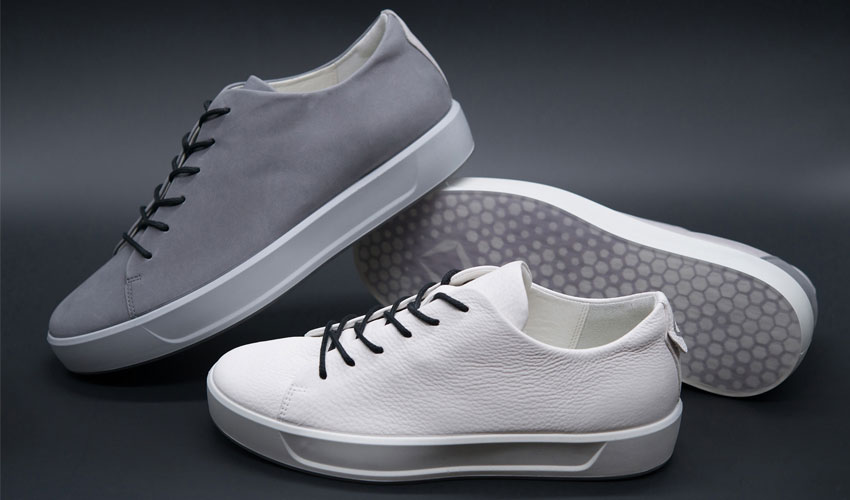 ECCO, the Danish shoe manufacturer, announces the launch of a new pilot project, QUANT-U, which brings 3D scanning and 3D printing together to create custom 3D shoes. ECCO is expected to open its concept store in April in the Netherlands to showcase its product.
The well-known Danish brand will join other footwear manufacturers who have used 3D printing to create customized solutions tailored to each individual's foot; Adidas, has been working with additive manufacturing for some years now to create 3D printed shoes. Therefore, one wonders what would ECCO do differently to other manufacturers and how will they compete and make a name for themselves in this 3D shoes market.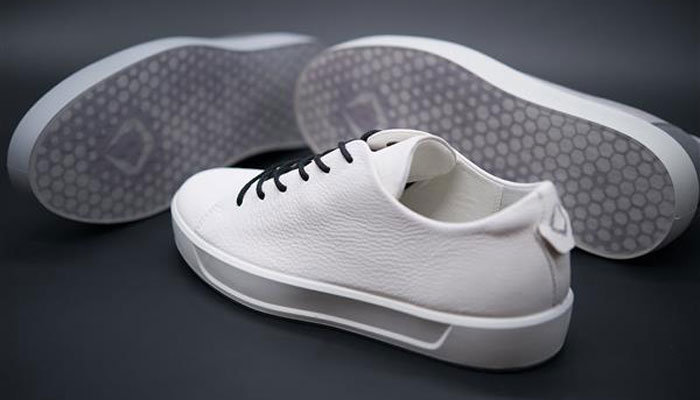 ECCO wants 3D shoes to be fully customized
The QUANT-U project is said to have been initiated by ECCO in order to offer its customers the possibility of fully customizing their shoes. The brand says it could do it in just a few hours . An affirmation that will be able to be verified in Amsterdam next month.  " During my experience in shoe design and engineering, the concepts of perfect fit, dynamics and ultimate performance have long been an obsession ," said Patrizio Carlucci, director of ILE, the laboratory's ECCO innovation. With QUANT-U, we are now introducing future technologies to customize the functionality and comfort of the shoe without disrupting its aesthetics. "
ECCO explains that this personalization process will be divided into three stages : real-time analysis, data-driven design and in-store 3D printing. The first step would be to use an anatomical 3D scan and sensor data to obtain the wearer's footprint. A step that could be completed in just 30 seconds and would provide the essential information on the foot of the person in question.
The 3D scanning and sensor technology used by ECCO was developed in collaboration with a Cambridge Design company. ECCO explains: " Sensors measure a multitude of data using gyroscopes, pressure sensors and accelerometers. They also measure the temperature and humidity inside the shoe, in order to obtain an image of the individual gait . "The Danish brand would then be able to design the 3D model of the sole and work with it. Dassault Systèmes FashionLab incubator would use machine learning and structural simulations to provide the perfect fit.
Once this step is complete, ECCO will print the midsoles in 3D from one of the German RepRap solutions. The printer, which would be placed in stores, would be able to produce soles in just a few hours with a silicone-based material.
"We see a lot of solutions being created when it comes to the 3D printed shoe industry but they do not offer real mass customization ," says Carlucci. Additive manufacturing offers the opportunity to create custom parts in series, but this is rarely translated into a consumer product . " Even if this statement is true, however, we see that some brands want to engage in mass production through 3D printing – although Chanel does not yet operate in the 3D printed shoe market, the luxury French brand has nevertheless started a mass production of a consumer product, mascara, through 3D printing.
The QUANT-U project will be launched next month in Amsterdam where a few people will be able to see 3D printing technology in action at the Danish brand's concept store. Find more information on the official website of the Danish brand .
What do you think of the ECCO initiative? What is the future of 3D printing in the footwear sector? Let us know in a comment below or on our Facebook and Twitter pages! Sign up for our free weekly Newsletter, all the latest news in 3D printing straight to your inbox!