ECCO and Stratasys: Technological Innovation in the Footwear Industry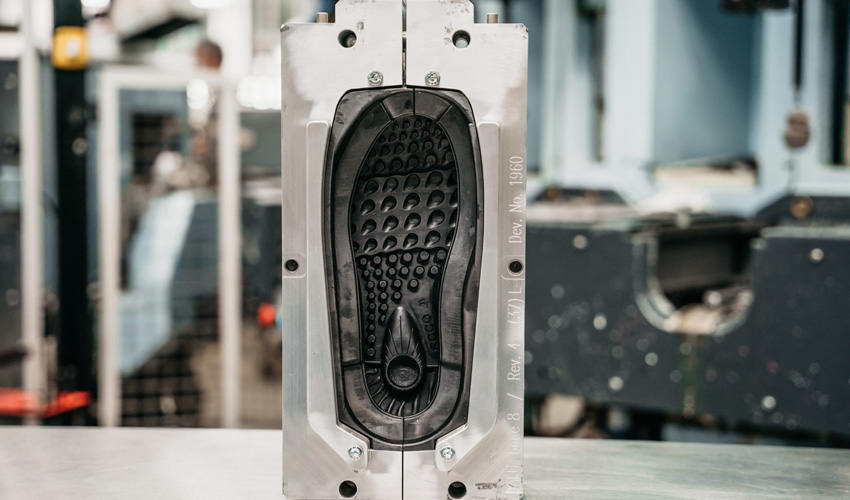 While several well-known shoe brands like Adidas and Nike have been known to use 3D technologies to produce shoes, they are not the only ones. In 2018, we told you about ECCO, a Danish shoe manufacturer that uses both 3D scanning and 3D printing to deliver customized products. And to continue its growth, the company recently announced a major partnership. Ecco will be partnering with the American giant Stratasys, and the company hopes that thanks to this it will be able to accelerate the development of its future products and shoes.
It's no coincidence that the Danish company turned to additive manufacturing and the Origin One 3D printer, which is based on Stratasys' proprietary P³ (programmable light curing) technology. "Our innovative approach to footwear development and desire to put customer experience as a priority made additive manufacturing a logical next step in the evolution of our development process," commented Jakob Møller Hansen, Vice President of Research and Development at ECCO. He further noted, "In our search to find the right partner, we tested a variety of 3D printers for surface quality, print speed, and accuracy. Among the printers we tested, the Stratasys Origin One was the 3D printer that best met our stringent requirements."
ECCO and Stratasys use of innovative technologies for footwear
Using the Direct Injection Process (DIP) and 3D printing, ECCO aims to simplify the development process and increase automation. While DIP offers the opportunity to improve the method of attaching the upper part of the shoe to the midsole, additive manufacturing allows for the rapid production of molds from photopolymers at a lower cost than aluminum CNC machining. By 3D printing the DIP molds, a single pair of mold inserts can be printed overnight, which is understandably significantly more cost-efficient. Additionally, designers and developers are able to test functional shoes earlier in the development process.
In order to manufacture these molds, the companies use customized materials developed by Henkel.  According to the press release, custom Henkel materials gave ECCO the ability to create shoe molds that are able to endure thousands of shots with zero visible degradation. And with 3D printing, ECCO hopes to achieve significant cost savings while reducing production times. Goals shared by many of the companies that use additive manufacturing to design everyday goods. You can find out more about it HERE.
*Cover Photo Credits: Stratasys
What do you think of the parternship between ECCO and Stratasys? Let us know in a comment below or on our Linkedin, Facebook, and Twitter pages! Don't forget to sign up for our free weekly Newsletter here, the latest 3D printing news straight to your inbox! You can also find all our videos on our YouTube channel.