The Earth Moc Has Unveiled a Biomimetic 3D Printed Shoe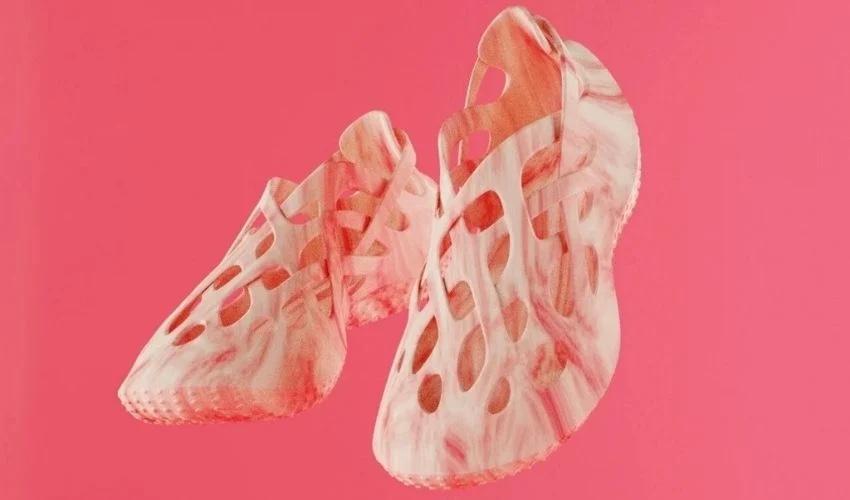 In recent years, the number of 3D printed shoes has increased rapidly. The number has become even so significant, that earlier this year, 3D printer manufacturer Sintratec organized the 3D Printing Shoe Design Contest, a competition that, as the name already suggests, aims to award the best new 3D printed shoes. As a result, by blending the footwear industry with modern technology, the Earth Moc shoe was born. Designed by Daniel Shirley, it aims to offer flexibility and comfort, while providing steady support to the foot. Intended to be worn for hiking, the Earth Moc meets all the requirements necessary for the use in combination with the outdoor activity. The designer of the Earth Moc, Daniel Shirley, explains, "The idea was to create a recovery shoe that you could wear after hiking or backpacking, that is light and comfortable, but with which you could also potentially do some light hiking with as well." 
Entirely printed in 3D, the shoe has a distinguished design. It's looks is composed of shapes reminiscent of nature, specifically  roots and vines. The unusual geometry and design of the shoe display what can be produced through additive manufacturing. To make the Earth Moc, designer Daniel Shirley used only flexible TPE, a material that the team behind the project says maximizes the shoe's comfort and flexibility. Finally, as for the 3D printer used, Daniel Shirley relied on the Sintratec S2 machine, a device designed to meet the special needs of various applications.
The advantages of 3D printing
Based on the SLS process, the Sintratec S2 allowed the designer to design a shoe with quite complex shapes. Reflecting on the benefits of the technology, Daniel Shirley also said, that the ability to quickly create prototypes helped him greatly and made the manufacturing process easier. Among other things, rapid prototyping allowed him to easily identify the characteristics of the TPE.
After developing it for more than a year, the designer  hopes that the Earth Moc helpes to democratize the circular economy, particularly through its mono-material design as well as its biomimicry. By becoming popular in the footwear industry, additive manufacturing demonstrates once again its ecological benefits. Those who would like to purchase such a shoe, will have to be patient. Currently, these types of projects are still in the conceptual stage. You can learn more in the video below.
What do you think of the Earth Moc shoe by designer Daniel Shirley? Let us know in a comment below or on our Linkedin, Facebook, and Twitter pages! Don't forget to sign up for our free weekly Newsletter here, the latest 3D printing news straight to your inbox! You can also find all our videos on our YouTube channel.
Cover Photo Credits: Daniel Shirley