3D Printing: Helping to Preserve the Earth Through Her Four Elements
---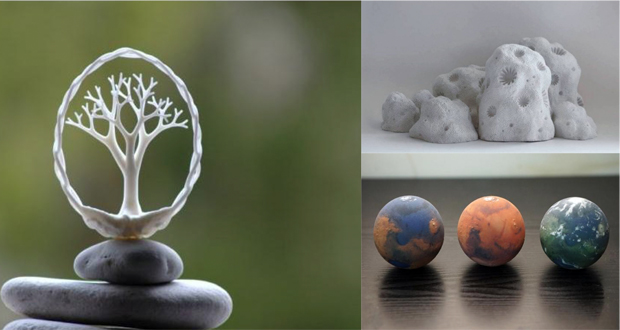 All resources on earth are precious and when it comes to new technology, it is important that they incorporate sustainability and responsibility into it. That's one of the things that make 3D printing so special; its constant search for new ways to preserve the world we live in, to make it a better place for all. As you may have seen in our previous articles, such as filaments made from recycled plastic and beer to using moon dust to 3D print our way to a future on the moon; 3D printing is always pushing the boundaries to come up with more ecological ways to help bring us into the future.
That is why, in honor of Earth Day this Saturday, 3Dnatives has decided to showcase different 3D printing technologies through the 4 elements: Earth, Wind, Fire and Water. In this article, you will learn about some of the special companies and items that have been created thanks to 3D printing, and the ways that they are helping to make our world even brighter!
Earth
Protecting the earth is important, and while there are many out there who abuse her precious resources, 3D printing companies have found a new way to incorporate her into their designs. Earlier this year, news unfolded of a 3D printed house that was built using concrete; a huge innovation for the 3D printing industry. But, what many may not know is that there is another company who is using their own special techniques to help improve the quality of life for those who may not be able to afford housing, by simply using the earth around us.
The Italian company WASP (World's Advanced Saving Project) has created a 3D printer that uses raw material to create secure dwellings that help solve the problem of homelessness and poverty. Through a transportable machine, they can quickly create homes using raw materials found where the home is being built. These materials can include mud as well as other natural fibers, such as wool.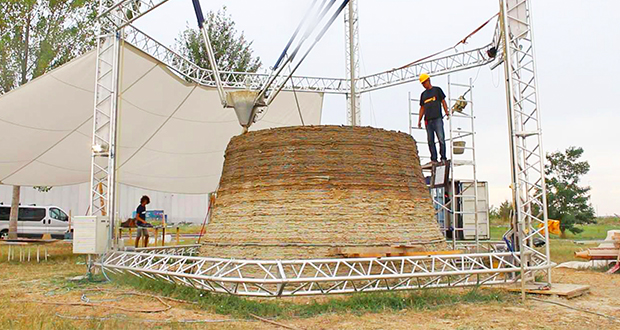 Gaining their inspiration from a potter wasp nest, WASP has been able to produce a home that is strong, spacious and can be inhabited much quicker than typical homes that are constructed today. By incorporating both technology and the environment into one, WASP has been able to help bring a better quality of life to millions of people around the world, without destroying our earth in the process.
Wind
Wind energy is one of the largest renewable energy resources that we have today, so that's obviously why 3D printing is one of its greatest allies. Since the early beginnings of 3D printing technologies, companies and researchers have worked hard to develop turbines that create a better use of energy at a lower cost.
With the many projects that work towards this type of energy today, one that sticks out to us the most is from Texas Tech University. This project was aimed at the development of turbines that are designed to further exploit energy and avoid interference between turbines. In order to fully reach their projects potential, the research team knew that the best way to develop their turbines would be through 3D printing. By incorporating 3D printing into their design, it allowed them to create a turbine that was more efficient and able to generate even more energy than may of the turbines that you find today.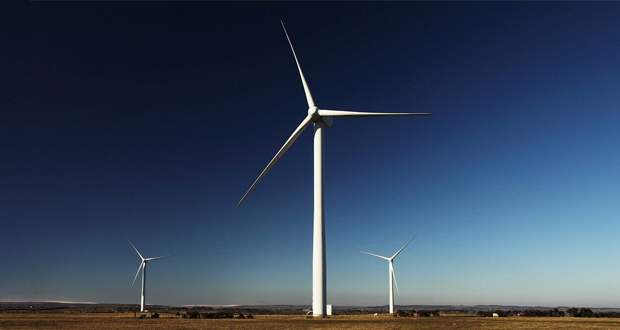 In addition, while these researchers were able to help propel the future of wind energy even further, there are other companies and startups who are working to help detoxify the air we breath, starting with the use of 3D printers. A startup we have in mind is Zimple; a company who has created a new, simple attachment for your 3D printer that removes the toxins that are created during the 3D printing process.
Fire
From reckless destruction to a much-needed renewal, fire is a key part of our world. But while we don't have the possibility to 3D print fire, we do have an element that can create it, that can now be used in 3D printing. What could this element be? Well, it's the sun! Our key provider of warmth, light and a clean energy source.
It is thanks to the sun that Markus Kayser was able to start his project called the "Solar Sinter". This project uses a 3D printer that takes gets its power source from the sun and not electricity. Using SLS technology and sand from the Sahara desert to make his prints, the machine is set up with an array of mirrors that melt the sand at temperatures of 1832° F (1000° C). Working layer by layer, the printer continues until the final object is complete.
While the sun's rays don't give us the same precision as you would get with a laser, this unconventional method gives us an energy friendly process that enables the production of parts for those who are living in underdeveloped villages.
To see the printer in action, check out the video below:

Water
Coral reefs are among some of the most fragile ecosystems on the planet and are essential to marine life, providing a natural habitat to marine animals. Over the years, coral reefs have been fighting a war against climate change that they are continuing to lose, causing these sacred reefs to gradually start dying out at a very rapid rate. In order to help give coral reefs a second chance at life, there are those who have embarked on a mission to 3D print structures that imitate a coral reef.
One of these people is Enrico Dini. A visionary, who took notice of this terrible phenomenon and decided that he wanted to help. Using the the D-Shape printer, he deposits sand into 5 mm layers and mixes it with seawater and a magnesium based binder. Through this mixture, he has successfully been able to print structures that resemble a real reef that you would find in oceans today.
In 2012, Dini was able to deposit these different structures in the coastal regions of the Middle East and Australia. Three years later, the results are very encouraging as all of his structures are now covered with living species! A similar initiative was carried out on the island of Bonaire near Venezuela, where Fabien Cousteau started production of coral reefs that were printed in 3D to help preserve the reefs of the Caribbean.
We are proud that 3D printing is paving the way for technology and sustainability to come together as one. We hope that over the next year we will be able to continue reporting on new technologies and techniques that help bring a brighter future for all of us here on earth!
Let us know what you think of these different eco-friendly 3D printing technologies by leaving a comment below or on our Facebook and Twitter page!
---
You may also like