SLS: The New 3D Printer from Dynamical Tools
Published on November 14, 2017 by
Jamie D.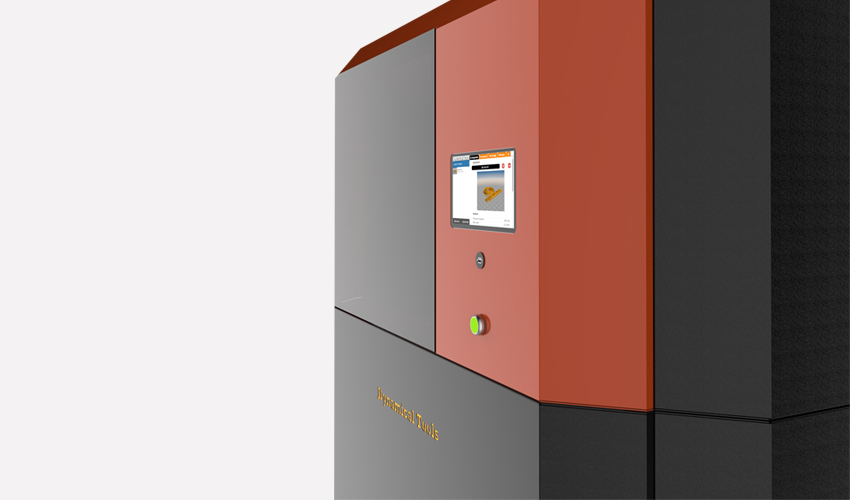 Dynamical Tools are a Spanish 3D printer manufacturer based in Zaragoza. They are rapidly expanding and have recently moved into a new, larger headquarters. Their CEO, Pablo Murillo, says "We do not want to stop growing and we work hard for it." As a result of their hard work, companies such Mann-Hummel and Exide Technologies already use the DT600. After consolidating their reputation in Spain, Dynamical Tools have begun to internationalise themselves since last September, searching for European resellers.
The DT600 & DT600+
Since receiving positive receptions in their exhibitions at ADDITT 3D, 3DPrint, La Mêlée Numérique and TCT in 2017, Dynamical Tools continue to impress. Moreover, they intend to go to FormNext and show how they have achieved such rapid growth. Dynamical Tools are gaining ground against their rivals, and have a stand at FormNext where they will present their new project for 2018: the "SLS", in addition to the DT600, with new updates to create the new DT600+.
The DT600 seems only to be the first step in the Dynamical Tools plan: a large volume 3D printer (600 x 450 x 450 mm) with two fully independent extruders able to work with all kinds of technical materials. The DT600 arose from the industry's need for a versatile machine such as this. This versatility is one of the distinguishing features of the DT600, capable of extruding materials up to 500°C. This makes it compatible with all thermoplastics. The DT600 has four printing modes: single, dual, twin, and re-ex, to suit the needs of each client.
Never satisfied with the status quo, Dynamical Tools have continued to release updates for their projects. At the beginning of June, they presented the DT+, an add-on to the DT600 that gave it a number of additional capabilities and increased the machine's mobility. Improvements include automatic changing of filament, and duplication of filament load.
SLS: The New Printer
According to Dynamical Tools, the 'SLS' is the future. The SLS releases in 2018 and incorporates selective laser sintering into a printer that seeks to solve problems that FDM just cannot. This hopes to unlock new industrial possibilities for users.
Dynamical Tools are presenting the SLS at their stand at FormNext, so visitors will be able to see several of their printers. Visitors will be able to see how tough models printed with the SLS are, and view the production process. In short, Dynamical Tools seems to be striving to become a world leader in 3D printing. We will have to see how they develop in the next view years and whether they can become the next Stratasys or 3D Systems.
Excited for the SLS? Let us know in a comment below or on our Facebook and Twitter pages! Don't forget to sign up for our free weekly Newsletter, with all the latest news in 3D printing delivered straight to your inbox!
For more specs of their DT600 & DT600+ click here.