DyeMansion raises $14M to accelerate AM mass production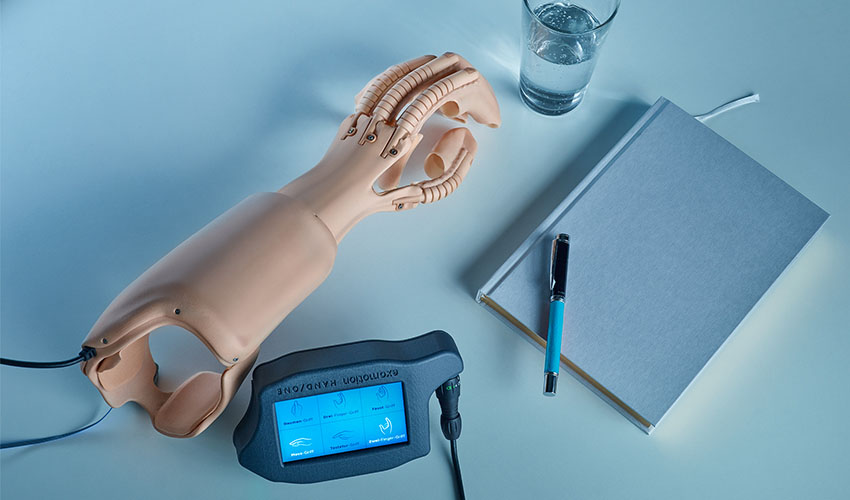 DyeMansion, manufacturer of additive manufacturing finishing systems, is developing technology to turn 3D printed raw parts into high value products. It all started in 2015 when the company released the first industrial coloring solution for powder bed fusion (PBF) parts. It has since extended its portfolio with advanced part cleaning and surfacing solutions for a wider range of plastic 3D printing technologies. The Munich-based company announced it has secured $14M in funding, raising total funding to $24M. It's the Danish growth fund, Nordic Alpha Partners, that joined forces with the company's existing investors.
In the 3D printing workflow, post-processing is increasingly becoming an important part of delivering high-quality end-use pieces. Companies have engaged in a race to automate these steps as much as possible and as quickly as possible. In the case of DyeMansion, it offers a three-step print-to-product workflow for eyewear, personalized car interiors, tailor-made orthotics, and more. Today, its high-end post-processing equipment is used by over 600 customers worldwide including companies like BMW, Daimler, Under Armour, or Jabil. Felix Ewald, CEO and Co-Founder of DyeMansion stated: "We are super happy to have Nordic Alpha Partners on board for our growth journey. This will help us and our customers worldwide drive the transformation to digital production."
Indeed, the new funds will be used to speed up the shift to digital manufacturing in all matters. On the product side, this means automated, digitally connected and fully integrated process chains. On the organizational side, the funding will strengthen DyeMansion's presence via demo facilities, regional application consultants and commercial business infrastructures. "At Nordic Alpha Partners (NAP) we strive to invest in the technology leaders spearheading the industrial transformation, but it is rare that we come across a company like DyeMansion, that is not only clear category leader, but with a position that is truly accelerating the transformation," commented Laurits Bach Sørensen, Value- Creation Partner at NAP.
The current health pandemic has created a lot of uncertainty for many companies. It has also highlighted the limitation of traditional supply chains, and at the same time showcased how 3D printing can be a solution to these problems in times of crisis. Therefore, it's the company's viewpoint that the COVID-19 pandemic has only accelerated the shift to digital production.
Additive manufacturing technologies have matured over the years and are well beyond being prototyping technologies only. The evolution of segments like post-processing are proof of this change within the sector. Chief Venture Officer of AM Ventures, Arno Held concludes: "It became clear that a smooth integration and scalability of finishing and coloring is what our industry needs in order to make Additive Manufacturing a mass manufacturing technology. Since then, this unique team has not only created its own segment within the AM industry, it has unlocked the gate to colorful and aesthetic 3D printed applications in numerous verticals with manufacturing volumes beyond imagination." You can find more information HERE.
Are finishing and coloring one of the keys to making additive manufacturing a mass manufacturing technology? Let us know in a comment below or on our Facebook and Twitter pages your comments. Don't forget to sign up for our free weekly Newsletter, with all the latest news in 3D printing delivered straight to your inbox!