DyeMansion Adds Three New Systems to its Powershot Portfolio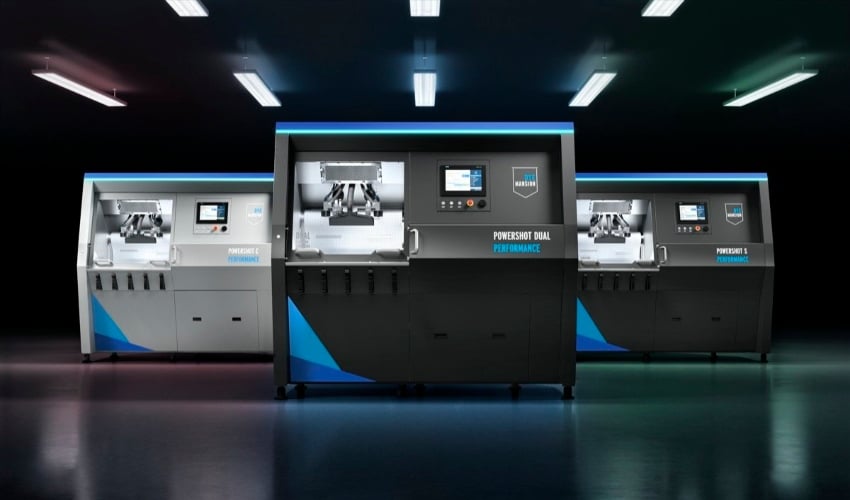 DyeMansion have just announced the addition of three new systems to its Powershot product portfolio, during an interactive-online event hosted from their HQ in Munich. During the event the company also demonstrated its new products live, as well as hosted several deep dive tech talks and statements from partnering companies including Siemens, Prototal and EOS. The new products include the Powershot DUAL Performance, the first machine to combine both processes, cleaning and surfacing in one system, as well as two next level systems purpose-built for high volume and factory of the future production, entitled the Powershot C Performance and the Powershot S Performance.
Felix Ewald, CEO & Co-founder of DyeMansion commented: "With the new generation of our classic Powershot C & S models, the best products in their segment just got even better. As we truly believe in the industrialization of Additive Manufacturing, we came up with another solution for industrial and high- volume applications: our new Powershot Performance series. Now the time has come for 3D-printing to enter the next era, as we've accomplished another big step in post-processing".
The Powershot Performance series is the first system to incorporate DyeMansion's proprietary integrated wide troughed belt, the Multi Belt, capable of processing full-sized build jobs. Moreover, the Powershot Performance series is more efficient than any other system available, reducing process time by up to 20 percent and increasing load capacity by 150 percent. The machines also save users up to 60 percent workspace as the smallest on the market, while continuing to offer the highest performance and maximum efficiency. Furthermore, DyeMansion introduced several new digital features, following the wider movement in additive manufacturing towards automation and the factory of the future. These are mostly confined to areas such as quality assurance, traceability and automation. In facilitating the increase in performance, these features function to create higher throughput in less time.
DyeMansion also announced a new product completing the post-processing workflow, the PolyShot Cleaning process. Philipp Kramer, CTO and Co-founder of DyeMansion, noted, "A machine itself does not solve customer problems, which is why we have put such a big focus on the development of the right processes. By combining the right machines with the right processes, we have created a solution. The new PolyShot Cleaning process is enabled by a blasting media that was developed from ground up to perfectly match the requirements of depowdering 3D-printed parts". You can find out more about these new additions to DyeMansion's Powershot product portfolio, on the company's website HERE.
*All photos courtesy of DyeMansion
What do you think of DyeMansion's new products? Let us know in a comment below or on our Facebook, Twitter and LinkedIn pages! Sign up for our free weekly Newsletter here, the latest 3D printing news straight to your inbox!