Dual extrusion 3D printing according to 3DGence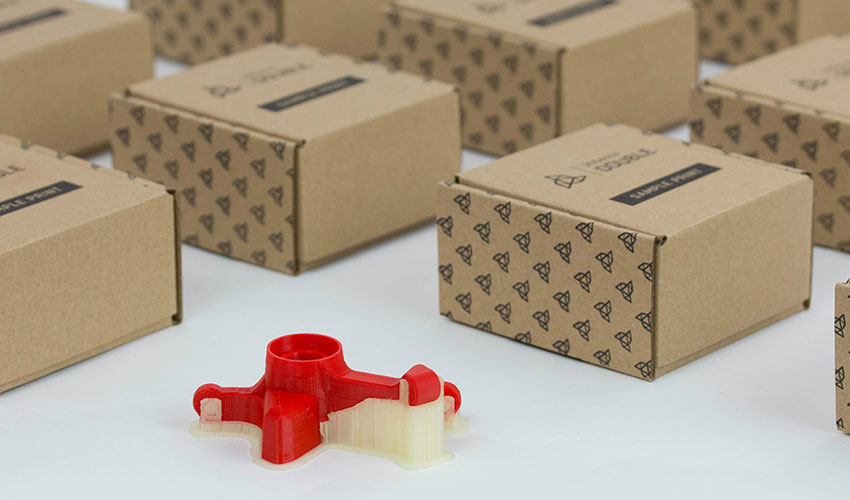 One of the disadvantages of FDM / FFF technologies is the inability to mix several colors simultaneously during manufacturing. A first option to obtain a colored model is to pause a current print to change the filament and then restart. Another option to avoid doing so and which has a better acceptance is to choose dual extrusion 3D printing or with even more extruders.
The Polish company 3DGence has opted for this in its line of 3D printers and has decided to test the capacity of their machines by sending out free 3D printing samples created by their new machine, the 3DGence DOUBLE to see how the soluble materials work.
The model chosen by the company is a mountain bike brake. Printed using PLA and a BVOH soluble support material, they have been able to develop a model that a single extruder printer cannot make. The brake layer is 0.25mm high and takes approximately 3 hours to print.
3DGence's main aim is to show how easy it is to use their machine, as well as how useful a dual 3D printer can be. The material chosen by the machine was water-soluble BVOH which, unlike other 3D printing materials, allows for the supports to be removed much more easily by simply submerging it in warm water. BVOH dissolves in water at a temperature of around 50ºC, and helps to produce models with complex geometries as well as advance developments such as topological optimisation in 3D models.
"3DGence DOUBLE" and their dual extrusion 3D printing
The 3DGence DOUBLE printer arrived on the market on March the 15th and is equipped with a double extruder. It follows the brand's first machine, INDUSTRY, which was launched in 2014. As part of our ranking of the best dual machines, it fits the company's tradition of choosing machines with a more industrial character.
The idea of the 3DGence machine is to bring dual extrusion 3D printing to a much simpler level with material flow control, autocalibration, a print volume of 190 x 255 x 195 mm and a touch screen of 4.3 inches, which allows a company to adopt it into its production chain.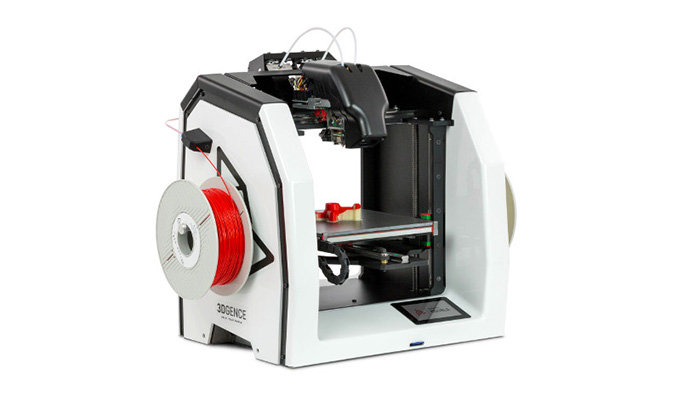 Do you think Dual extrusion 3D printing is good for the industry? Let us know in a comment below or on our 
Facebook
 and 
Twitter
 pages! Don't forget to sign up for our free weekly 
Newsletter
, with all the latest news in 3D printing delivered straight to your inbox!