Lab 3Dnatives: Dremel Idea Builder 3D Printer Test
Published on February 1, 2018 by
Jamie D.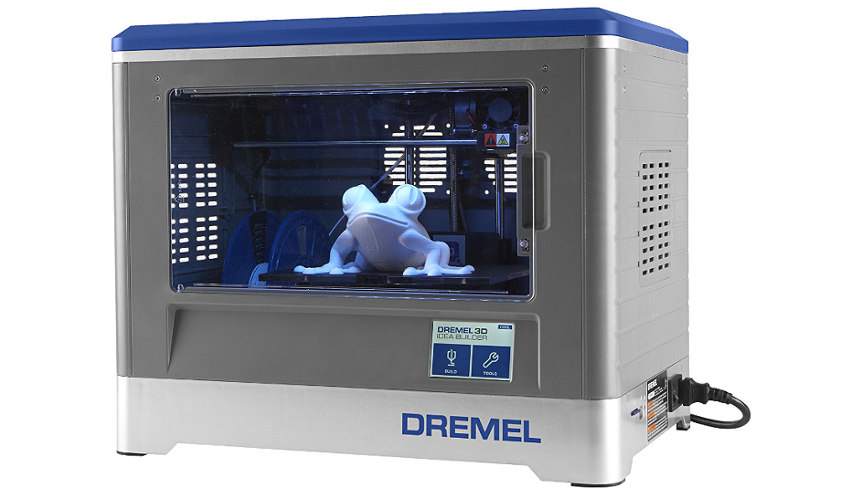 Despite its history in the DIY industry, American tool brand Dremel announced not too long ago that they would enter the 3D printing market. Since then, they have released the Dremel Idea Builder, a Plug & Play 3D printer based on fused deposition modeling technology. As a highly anticipated printer, we had to test the 3D printer in the 3Dnatives Lab to find out if it lived up to the hype.
Some eagle-eyed viewers will perhaps think the printer looks disturbingly like the FlashForge Dreamer. Despite keeping this low-key, Dremel partnered with the Chinese 3D printer manufacturer to offer a customised version of their machine. Should we therefore blame Dremel for lacking creativity? Not if we agree that this is a real strategic partnership, especially when we remember FlashForge's history ties to the 3D printing industry.
Part 1: Unboxing the Dremel Idea Builder
On opening, you'll see a 3D printer with a generous volume of 400 x 485 x 335 mm – similar to a Makerbot Replicator 2. Also included are a variety of accessories and a user manual, a spool of PLA filament, a tool for removing prints, a level for tray calibration, an additional adhesive support, a 32GB SD card as well as power and usb cables. However, the printer does not come with a spatula or pliers which are key during printing.
As well as having a front door, the Idea Builder's top is removable to give a better view into its interior. Additionally, FDM 3D printer has a maximum print volume of 230 x 150 x 140 mm. The printer has a full-color IPS screen on the front, and two vents are situated on each side of the machine.
Part 2: Installation
Installation was easy and not a problem. After connecting the mains plug and the USB cable, you just need to install the coil inside the machine by unlocking the coil's support. The printing plate will then come to easily clip it through its fasteners. You can remove the top panel if you are having difficulty.
You then have to turn on the printer and heat the extruder to load the filament. This can be done from the full-color screen. The Dremel Idea Builder also has an internal memory of 4GB to store 3D CAD files.
Part 3: Software
The next step is to purchase the Dremel 3D printer software. You need to go to the download page, which you can find here. The software is compatible with Windows Vista +, and Mac OS X 10.8 +.
The options available in the Dremel 3D software are fairly standard. For example, you can view an object 360°, move it around the print area, turn and scale it. With the advanced settings you can also change print temperature, fill, layer height and print speed. Overall, the Dremel 3D software is quite comprehensive and intuitive.
Part 4: Printing
No problems occurred during printing and there are many 3D models available on Dremel's website to print. In terms of quality, the results are fairly clean, evidenced by the photos attached below. The Dremel Idea Builder also passed our torture test print.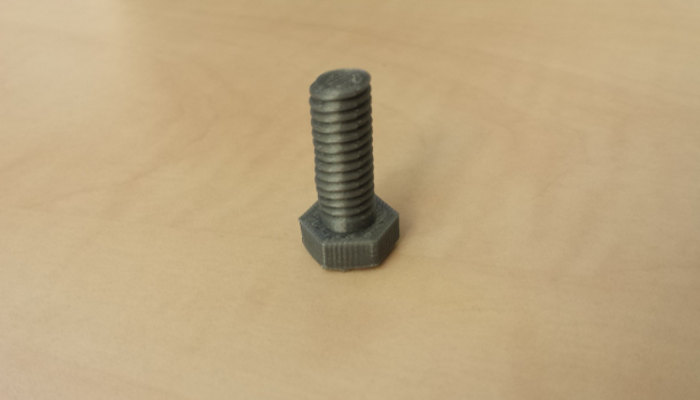 What do you think of the Dremel Idea Builder? Let us know in a comment below or on our Facebook and Twitter pages! Don't forget to sign up for our free weekly Newsletter, with all the latest news in 3D printing delivered straight to your inbox!