Divergent Has Raised $160 million to 3D Print the Cars of Tomorrow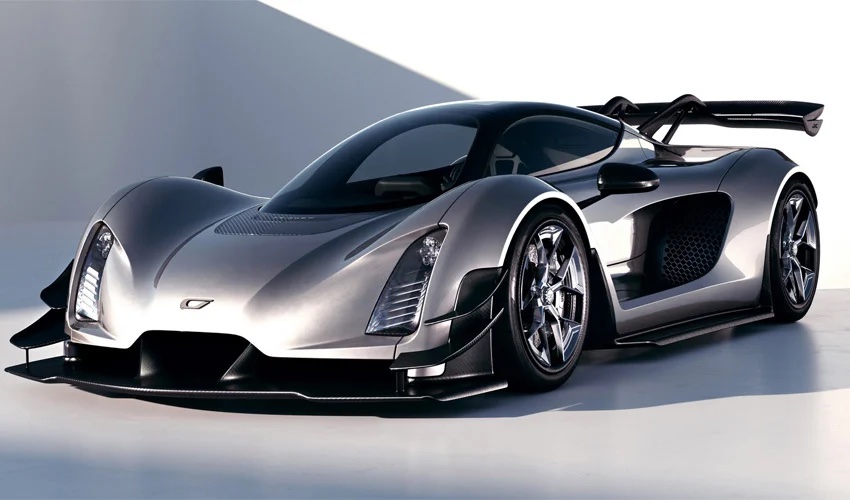 Divergent successfully raised $160 million last week to continue creating automotive parts using additive manufacturing. The company has developed a software solution and automated assembly system, called Divergent Adaptive Production System (DAPS®), to design almost all the components of a car. The company has chosen SLM Solutions' NXG XII 600 machine as its 3D metal printer, and the funds raised should enable it to increase its manufacturing capacity and open new factories in the United States and Europe from 2024.
If the name Divergent rings a bell, it's because the company was one of the first to develop a solution for designing 3D printed car chassis. In 2015, the California-based startup presented Blade, a concept car incorporating an ultra-lightweight chassis designed using carbon tubing attached together with 3D printed fasteners. Some time later, the startup signed a strategic partnership with Peugeot and raised its first million dollars. Since then, the company has been working hard and has set even more ambitious goals.
However, it's been a while since we've heard from Divergent. It has been dedicated to developing a solution for developing custom automotive parts by combining generative design and additive manufacturing. According to the company, this proprietary end-to-end solution is a complete modular digital factory for complex structures and is the subject of 500 patents. The software is able to understand the volume of the part, where it needs to be attached in the car and what loads it needs to tolerate. Based on these constraints, the software optimizes the weight, strength and cost of the model, which can then go to print. A laser fusion machine on a powder bed was chosen, specifically six NXG XII 600 3D printers.
Once the part is ready, it is assembled autonomously, reducing manufacturing time and human intervention. Lukas Czinger, Divergent's senior vice president, adds, "DAPS creates radically more efficient structures using a fraction of the typical engineering time and transforms automotive companies from CapEx-constrained businesses to flexible, design-driven organizations. It is the first instance of digital industrial manufacturing. The factory infrastructure stays consistent regardless of the design, only the data changes, allowing DAPS to switch between differentiated designs seamlessly with no downtime in-between. DAPS entering serial production this year represents a historic inflection point in automotive manufacturing."
For now, Divergent says it is focusing on sports and high-end cars, a more economically attractive segment than mainstream vehicles. Divergent founder and CEO Kevin Czinger concludes, "This funding represents a sterling affirmation of how disruptive we are in the auto manufacturing industry, one that really hasn't experienced such revolution since Henry Ford developed the assembly line more than 100 years ago. Of great importance, given the global focus on sustainability, DAPS is planet-saving manufacturing in that it radically reduces lifecycle environmental impact by optimizing total vehicle 'cradle-to-cradle' efficiency." According to Divergent, the DAPS solution is currently being used by eight automakers it is expected to reveal later this year. You can find more information HERE.
What do you think of this fundraising effort by Divergent? Let us know in a comment below or on our Linkedin, Facebook, and Twitter pages! Don't forget to sign up for our free weekly Newsletter here, the latest 3D printing news straight to your inbox! You can also find all our videos on our YouTube channel.