Discovery 3D Printers and the Benefits of Large Format Additive Manufacturing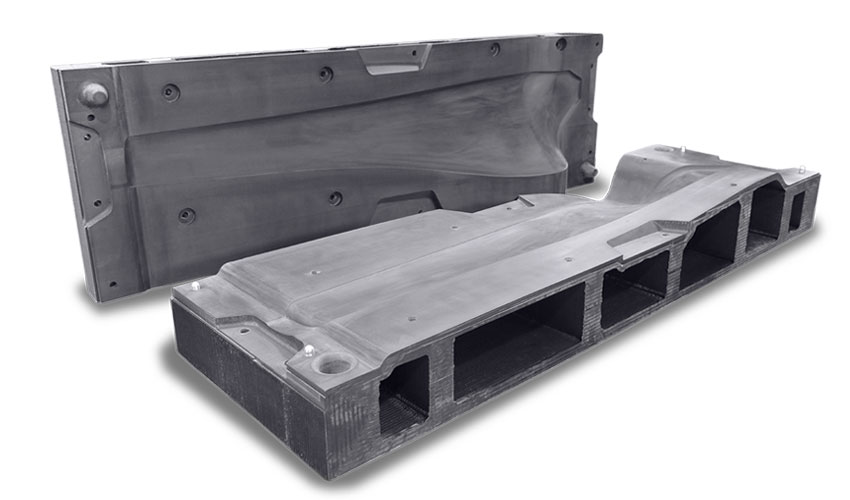 Today, the additive manufacturing solutions available on the market are used as an additional tool in the many companies' activities. More and more users see 3D technology as a production process that complements the techniques of their factories and workshops, and that is why the industry has had to adapt to emerging needs. There are some specific sectors that require large models and parts that are often difficult to achieve with traditional methods. In this sense, large-format 3D printing plays a fundamental role in the creation of structures at lower cost and with much shorter manufacturing times. One of the companies dedicated to the development of this type of solution is Discovery 3D Printers, which, with its large-scale machines, has already managed to meet the needs of various organizations in sectors such as rail and aeronautics, among others. We spoke with their team to learn more about their AM machines.
3DN: Can you introduce yourself and tell us about your connection to additive manufacturing?
I am Francisco Bárcenas, Director of R + D + I (Research, Development, and Innovation) at CNC Bárcenas / Discovery 3D Printers. My main responsibilities include the design and development of our large format additive manufacturing solutions, as well as research and testing with new materials in close collaboration with our suppliers. For example with SABIC, which is a world leader in the development of specific materials for large format additive manufacturing (LFAM). I also advise our clients on additive manufacturing oriented 3D modeling and lead innovation projects and 3D printing technology consulting carried out by our company.
3DN: What is Discovery 3D Printers and how was the company founded?
Discovery 3D Printers is the additive manufacturing division of CNC Bárcenas, a company based in Valdepeñas (Ciudad Real, Spain) that we founded in 2009, and which also specializes in manufacturing industrial CNC machinery. Discovery 3D Printers was created after an intense period of internal R + D + I that culminated in the successful procurement of our first client in the industrial sector, the BSH Group at its Montañana plant, in Zaragoza. For whom we continue to be suppliers in various technological fields. In 2020, we started our collaboration with Gaggenau, a very innovative company of the BSH Group based in Lipsheim (France), manufacturing a completely tailor-made CNC machine for their R&D laboratory on their behalf. One of our differential values is precisely that, the capacity we have to provide customized solutions, even combining different technologies (FDM, FGF and post-processing by milling) in a single piece of equipment.
3DN: Can you explain what your technology consists of? What are the large format solutions that you have developed?
In 2016 we launched our Discovery 3D Printer, a large format 3D printer based on FDM technology. Since then we have been improving its performance until finally reaching the 2020 model, a high-performance machine that can reach a printing volume of up to 1m3, designed to manufacture small and large parts with high resolution and speed, and that can work almost with any filament on the market. In 2017, we introduced our Super Discovery 3D Printer, a pioneering equipment in Europe that uses direct pellet extrusion technology, also called FGF, to manufacture large parts at high speed, reducing the cost by using raw material in the form of chaff. This equipment was designed for Navantia, which, within the framework of its strategic initiative Shipyard 4.0, has been adopting the most innovative technological solutions on the market for the past several years and with whom we also continue to collaborate closely on quite a few projects (in fact we are their official additive manufacturing solutions provider). And as I said before, now we are offering completely tailored solutions that combine different technologies and printing volumes.
3DN: What is the competitive advantage of 3D printing with pellets? What limitations does it have?
We can talk about several advantages. The most obvious is the possibility of manufacturing very large parts in a short time and at a lower cost than using filament, but the possibility of using a huge variety of thermoplastics, even technical ones, is also very interesting, which offers a wide range potential applications – such as mold making – which have many advantages over traditional processes. With industry, construction, visual communication or food processing in mind, our Super Discovery 3D Printer, in its various versions – Standard, Compact, Hybrid and Workstation – enables flexible, fast and cost-effective production of large parts such as molds, tooling, short series of original or spare parts and functional prototypes, using high-performance, fiber- and mineral-reinforced materials where necessary, which also comply with regulations, for example fire regulations, applicable in each sector.
And in the specific field of R + D + I of new materials, they are perfect tools for the development and / or improvement of new materials for additive manufacturing adapted to market demand, and to validate mechanical, physical-chemical, technological and other properties. ecological course, which in recent years have become increasingly important. Instead of limitations, I prefer to talk about the special characteristics of this technology. For example, it is required to change some practices in 3D modeling, and in certain applications it is necessary to use post-processing techniques to polish or apply coatings to surfaces. As you know, no single solution is suitable for all additive manufacturing applications, and our strategy has been to focus on the large format using standard thermoplastic materials and, when needed, also technical ones.
3DN: For which application sectors are your solutions interesting? Can you mention any of your clients?
I can't think of any secondary sector that can't take advantage of large-format additive manufacturing, and we have clients in almost every one. In addition to BSH or Navantia, we work for example with AIRBUS in the manufacture of molds and tools, or with our client Hitachi ABB Power Grids manufacturing parts with dielectric properties higher than those currently used. In construction, we work with Belgian Willy Naessens Group, and in the field of land transport the CAF Group is one of our most representative clients.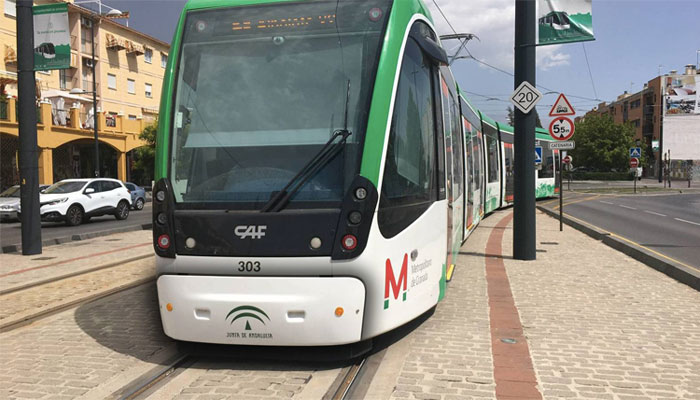 Nor can we forget that several universities and technology and research centers are also part of our success stories. For example, we have a very special relationship with the Faculty of Mechanical Engineering of the University of Leuven (KU LEUVEN), and in Spain we also have a very close link, for several years, with the R & D & I services specialized in additive manufacturing from the University of Cádiz.
3DN: Can you highlight a project related to additive manufacturing in which you have collaborated?
We are very satisfied with our last agreement with UROVESA, a leading Spanish company in the sector of special vehicles for civil and military missions, but I would highlight our latest case of success with the Chair of Light Design based on Polymers (PbL) of the Technological University Brandenburg (b-tu). We have collaborated with them for many months on a very innovative project for the manufacture of wind turbine blades, and they already have our Super Discovery 3D Printer Workstation, a team that combines FGF technology with a post-processing system by milling.
From the customer's point of view, they have covered a critical technological need for them, which is to be able to use 3D printing to quickly and inexpensively manufacture molds for autoclaves at high temperature and pressure, as well as other large parts that they design, using the high-performance materials that are required in your projects. And they have also done it with a completely customized solution in size and performance. It is important to highlight that our Super Discovery 3D Printer Workstation has been chosen through a public bidding process open in Germany, but in which any company could participate.
Sincerely, we are very proud and grateful, because not only have we beaten other manufacturers in technical performance and with a highly competitive offer in price, but they have also congratulated us on our collaborative and proactive attitude throughout the project management, from the first commercial contact until completion of delivery in Brandenburg and subsequent technical support. In addition, ours has been their first 100% digital project, without visits or physical interactions prior to delivery, due to the current pandemic situation.
3DN: Any last words for readers?
We encourage Spanish and international companies, as well as research centers, to contact us and show us their concerns and doubts in the world of large-format industrial additive manufacturing. I am sure that we will be able to help them and lead their R + D + I projects and transformation to these new industrial processes that are marking an important part of the future of additive manufacturing.
You can find more information about the company on its website, here . What do you think of the technology developed by Discovery 3D Printers? Let us know in a comment below or on our Facebook, Twitter and LinkedIn pages! Sign up for our free weekly Newsletter here, the latest 3D printing news straight to your inbox!
* Credits for all photos: Discovery 3D Printers