Digital Metal triples the printing speed of its metal 3D printer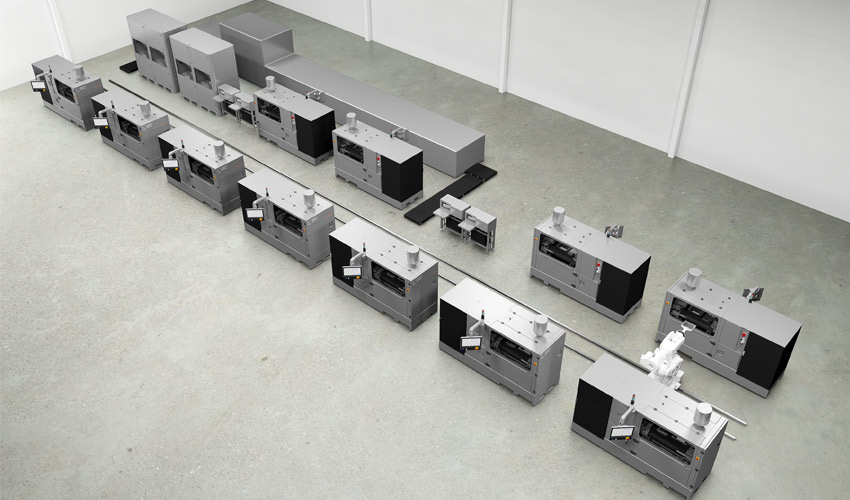 Swedish manufacturer Digital Metal, specialising in metal additive manufacturing, has announced an upgrade to its printing software that will enable users to achieve three times faster printing speed on the DM P2500 machine. Initially, the printing speed was 100 cm3/hour. This should enable manufacturers to accelerate their production rate without sacrificing quality. The company says that all new machines manufactured will be equipped with this new feature; for units already sold, an upgrade kit will be available to take advantage of this improved productivity.
Speed is often an issue in the additive manufacturing sector – it can take hours for a part to be completed, not to mention the possible errors that prolong the manufacturing process. A few initiatives have already been put in place to improve this factor, typically on extrusion machines, as metal printing processes are faster. It must be said that metal 3D printers are used by professionals for whom productivity and repeatability are key. By offering a software update, Digital Metal is responding to these crucial needs, whether in aerospace, automotive or luxury goods industries.
Digital Metal is betting on greater productivity
The DM P2500 is a machine based on binder jetting that offers a print volume of 203 x 180 x 69 mm and a resolution of up to 35 microns. The technology allows the manufacturer to remove the need for printing supports, which shortens the manufacturing lead time and reduces the number of post-processing steps. The solution therefore already met some of the requirements of professionals. However, the software update has tripled the printing speed, enabling new levels of productivity.
Alexander Sakratidis, Director of Sales and Marketing at Digital Metal, adds: "We are constantly working to improve the performance of our printers so that our customers can work as cost-effectively as possible. This major upgrade allows us to achieve even higher production volumes without sacrificing component quality. We plan to continue to develop similar major upgrades twice a year".
Compatible materials remain unchanged: steel, titanium and superalloys DM 625 and DM 247. Note that almost 100% of the powder not used during the printing process can be recycled and reused for further printing. Find more information on the official Digital Metal website HERE.
What do you think of this update? Let us know in a comment below or on our Facebook and Twitter pages! Don't forget to sign up for our free weekly Newsletter, with all the latest news in 3D printing delivered straight to your inbox!