Digital Metal Develops Pure Copper Powder for its Industrial Machines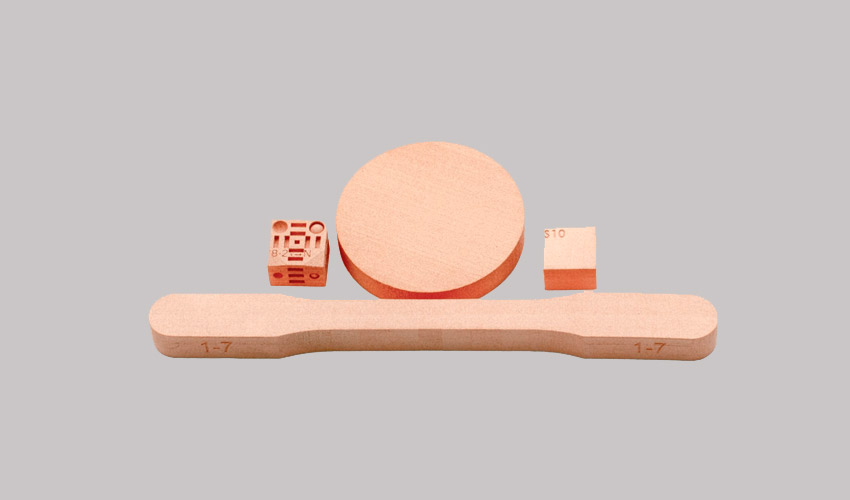 Digital Metal, a subsidiary of Höganäs AB, is a manufacturer of industrial metal 3D printers which rely on a powder binding process. The company has just added pure copper to its range of materials compatible with the DM P2500, thus joining the few players who offer this metal which is difficult to 3D print. Digital Metal is therefore launching a copper powder, mainly for applications which require high thermal and electrical conductivity such as heat exchangers or engine parts. Copper alloys are also available and thus complement the metals already present such as 316L and 17-4PH stainless steel, DM D2 tool steel, and even titanium Ti6Al4V .
Recently, we've seen players like Desktop Metal and Markforged develop copper-based materials, for extrusion-based processes. Copper particles are mixed with a plastic binder, thus allowing many industrial users to design parts for energy, automotive or even electrical applications. A real opportunity when we know that additive manufacturing is set to use 1.4 million kilograms of copper powder by 2029 according to a study carried out by SmarTech Analysis.
3D printing of pure copper powder by Digital Metal
Copper is a difficult material to 3D print using laser machines because the proportion of light reflected from the surface of the metal is so high that it also reflects a large part of the energy needed to build the part. Powder binding therefore seems to be a good alternative since no laser is used. Digital Metal thus meets a real industrial need, in particular for the production of parts which require good thermal and electrical conductivity. Christian Lönne, CEO of the company, explains: "Printing with pure copper using Digital Metal's binder jetting technology is one of the most anticipated material launches ever, and totally new within binder jetting. Copper has been high up on our customers' wish list and timing is perfect with the demand for copper applications soaring in fast growth areas such as e-mobility and heat conductivity. We have been developing the process for some time internally, but I would really like to emphasize the value of the excellent cooperation with key customers in our fast-growing Digital Metal User Group."
In terms of applications, Digital Metal demonstrated that they were able to 3D print a bullhorn antenna and a heat sink. For the bullhorn antenna, for example, the main advantage of additive manufacturing lies in the design of the part, as it was necessary to produce very thin walls and ribs, with little material. Thanks to the use of pure copper, the manufacturer explains that he was able to reduce the total weight of the part while boosting its frequency.
As for the heat sink, it offered better heat transfer properties thanks to a more complex geometry. The manufacturer adds, "In this heat sink, the baseline TPMS structure is modified in three dimensions to get thicker walls and wider air passages near the base and thin, closely spaced walls at the top, which distributes heat optimally and allows strong natural convective flow." You can find more information HERE .
What do you think of this copper powder developed by Digital Metal? Let us know in a comment below or on our Facebook, Twitter and LinkedIn pages! Sign up for our free weekly Newsletter here, the latest 3D printing news straight to your inbox!