The different SLS 3D printers on the market
Published on March 22, 2018 by
Niru K.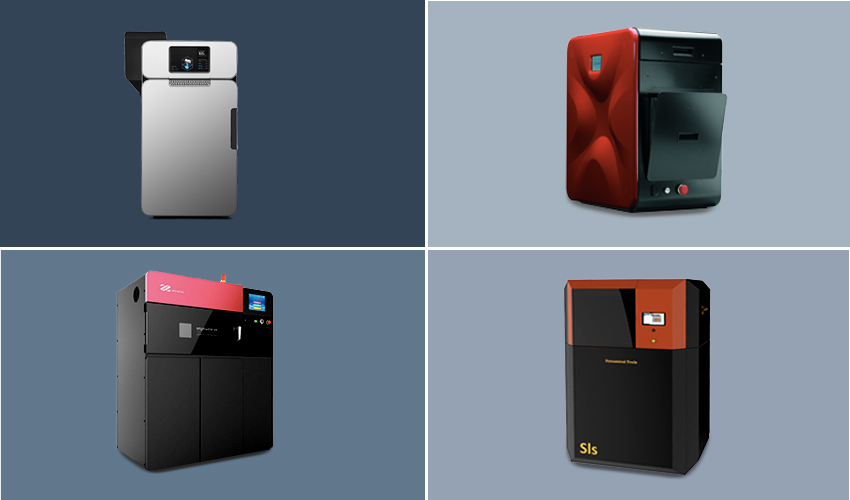 The selective laser sintering technology , better known under the acronym SLS, is based on the melting of a plastic powder using a laser. Several processes have now been developed as well as a wide range of compatible materials, both polymers and metals. It is a technology used in many industries, whether automotive, medical, design or aeronautics because it offers a higher mechanical strength than FDM technology for example. But what are the main 3D SLS printers on the market? Who are the manufacturers of these machines? We have prepared a list of 15 SLS 3D printers, whether desktop, industrial or printers that should arrive on the market soon.
Office SLS 3D Printers
Fuse 1 – Formlabs
Formlabs are one of the most successful new 3D printing start-ups, growing to employ over 400 employees since starting up in 2011. Mainly focused on revolutionising desktop SLA 3D printing, Formlabs have also released a highly rated SLS printer, the Fuse 1. The Fuse 1 prints at a minimum layer thickness of 0.1mm, with a decent maximum build volume of 165 x 165 x 320 mm. The Fuse 1 is more expensive than the Form 2, retailing at around $10,000 since shipping its first units in late 2017.
Lisa – Sinterit
The Sinterit Lisa was the first affordable desktop SLS 3D printer. This was initially launched in 2015 and it is now available at a lower price. This prints at a minimum layer thickness of 0.075mm, with a build volume of 150 x 200 x 150 mm. The price of a ready to go Sinterit Lisa 3D printer starts at $8990 in the US and €5990 in Europe. Sinterit Lisa is one of the most affordable SLS 3D printers on the market now.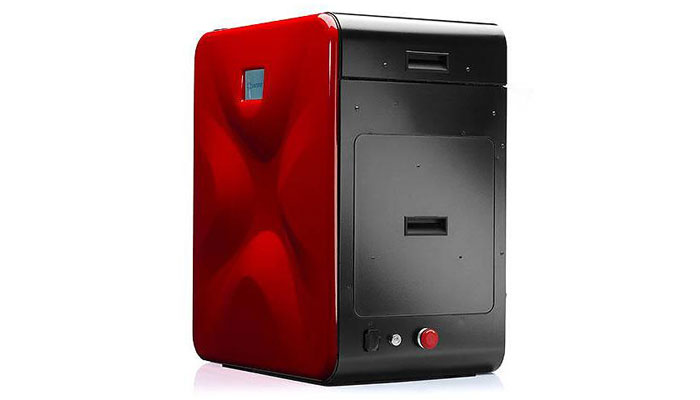 Sintratec Kit – Sintratec
The Sintratec Kit is the ideal first step into the world of additive manufacturing. It is especially suitable for producing functional prototypes. The printer can be integrated in any production environment and is easy to operate. This prints at a minimum layers thickness of 0.1mm. The maximum print volume is 110 x 110 x 110 mm, but the recommended print volume is 90 x 90 x 90. The price of Sintratec Kit is $5,817 in the US €4,999 in Europe.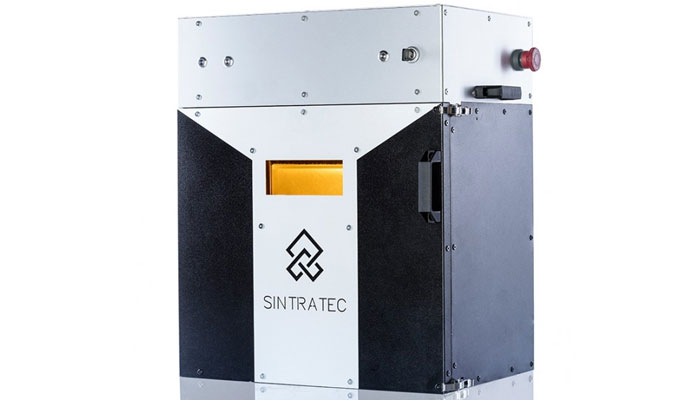 Vit – Natural Robotics
Vit – Natural Robotics is a SLS printer designed and manufactured in Barcelona. This printer is designed for different types of Polymer powders, at an affordable price. The VIT SLS prints at a minimum layers thickness of 0.05 mm, with a build volume of 250 x 250 x 250 mm. The price of a Vit SLS is $ 11,100 in the US and € 10,000 in Europe.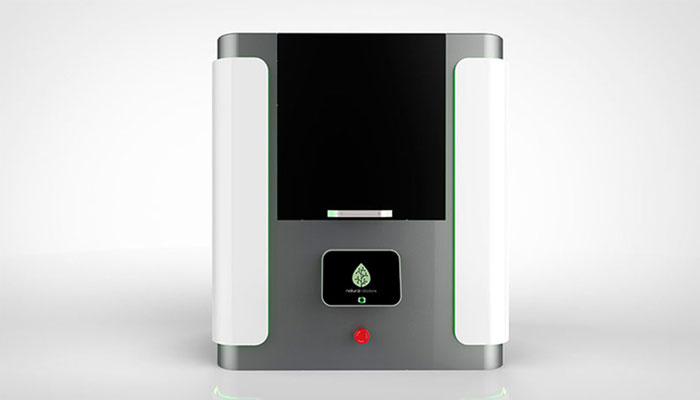 SnowWhite – Sharebot
Sharebot's professional SLS printer is compatible with various thermoplastic powders such as PA 12, PA 11 and TPU. The printing process would be very fast and simple since it is automatic once the user chooses his material. Its print volume is still quite small, 100 x 100 x 100 mm. It is an ideal 3D printer for all research and development work, whether in laboratories, schools or industrial research centers. The price of a Sharebot is $ 40,937 in the US and € 35,000 in Europe.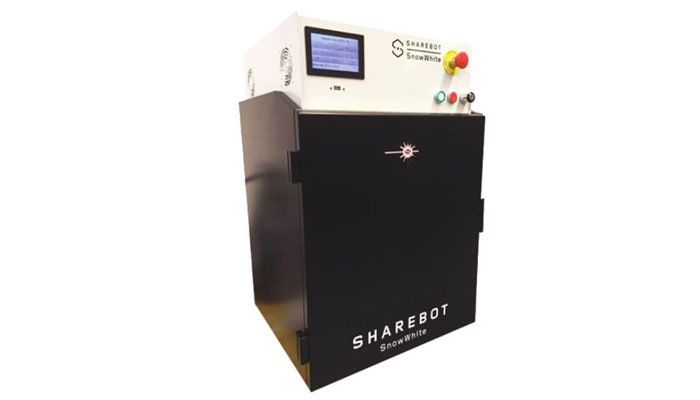 SLS industrial 3D printers
EOS P 500
German company EOS have been involved in the 3D printing industry for almost 30 years and are pioneers of SLS and DMLS technology. Since then, EOS has released the EOS P 500 SLS 3D printer, an industrial printer capable of printing at speeds up to 0.6m/s. According to EOS, their 70-watt lasers reduce cost per part by over 30%. In addition, the EOS P 500 has a large build volume, at 500 x 330 x 400 mm, meaning that multiple parts can be produced simultaneously within the build chamber. These fantastic features come at a cost however, with the machine costing over $250,000.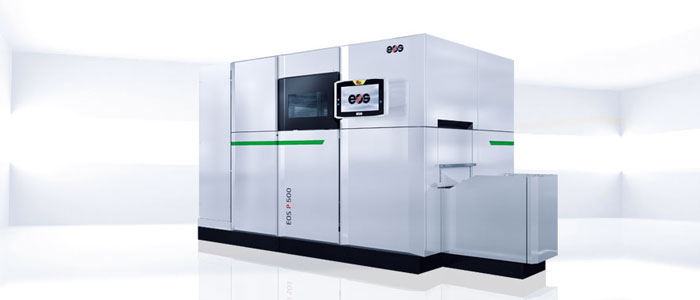 Red Rock 3D – Red Rock
The Russian manufacturer Red Rock has unveiled its 3D SLS printer, ideal for creating functional prototypes. It would have a print volume of 180 x 180 x 180 mm and a printing speed of 20 cm3 per hour. For the moment, the manufacturer explains that it is compatible with black powder PA12 but that it should extend the range of materials within a few months.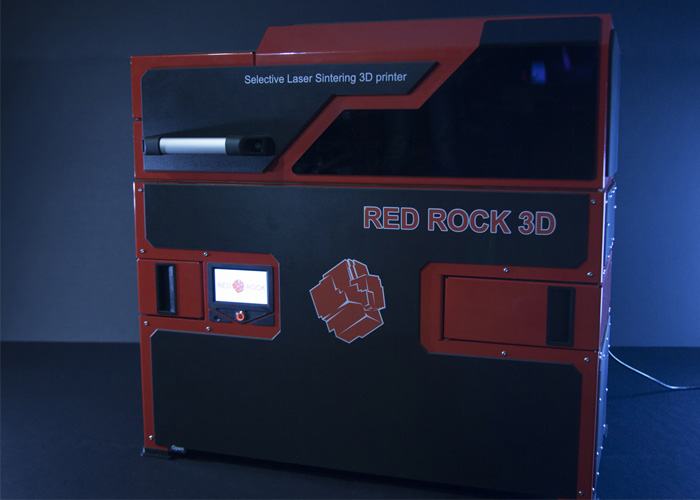 Promaker P1000 – Prodways
The Promaker P1000 from Prodways is part of the plastic laser sintering machines of the French manufacturer. He collaborated with Farsoon to develop this machine. It is an industrial 3D printer that would offer a high accuracy and a generous volume of 300 x 300 x 300 mm. A wide range of materials would also be available, allowing to create parts for various sectors, including medical and aeronautics. The user of the Promaker P1000 could also recycle the material, reducing material consumption by up to 40%.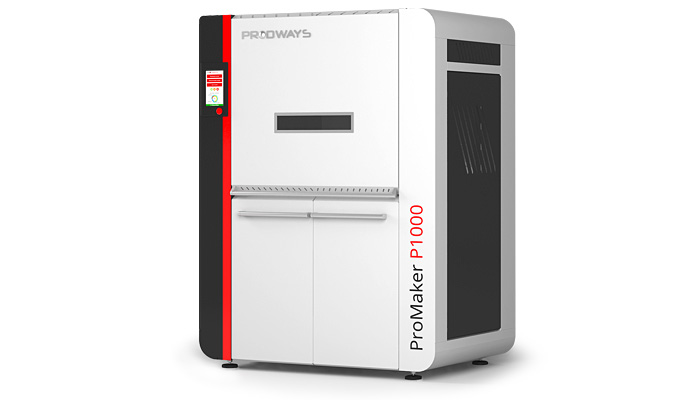 403P – Farsoon
The Chinese manufacturer Farsoon has developed the 403P range, which would offer quality 3D printing at a lower cost. The printer would be equipped with an intelligent system to control the temperature better and thus produce more homogeneous parts with more stable mechanical properties. The 403P could create parts with a maximum volume of 400 x 400 x 450 mm.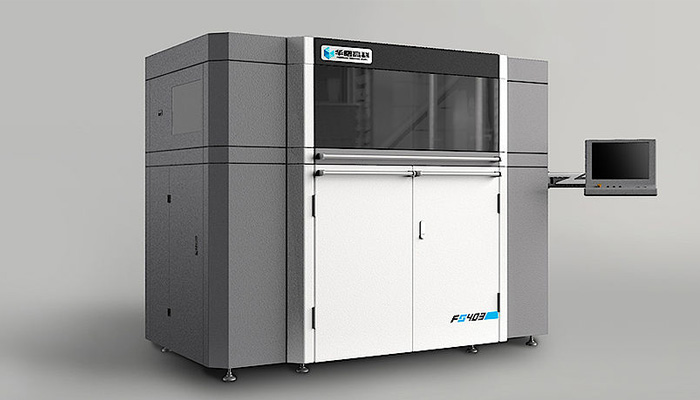 ProX SLS 6100 – 3D Systems
 The American giant 3D Systems has developed several SLS 3D printers including the ProX SLS 6100. It allows to create prototypes or finished parts using nylon. Its material quality control system would allow automated management of the plastic powder as well as continuous automatic sieving and filtering. Finished prints would have a smooth surface finish with high resolution.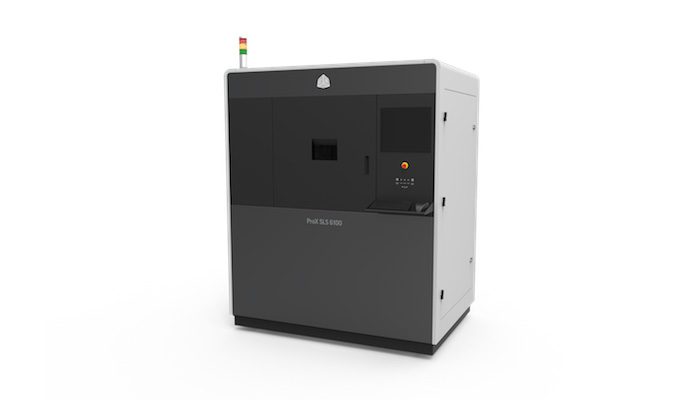 SLS1200 – Shaanxi Hengtong
Shaanxi Hengtong is a manufacturer of Chinese origin that specializes in the development of 3D printers via SLA technology, but to expand its range of machines and technologies it has launched the new SLS1200. This rapid prototyping machine of double light source is perfect for small batches of production . The machine has a print volume of 1200mm × 600mm × 600mm and its price is $ 100,000.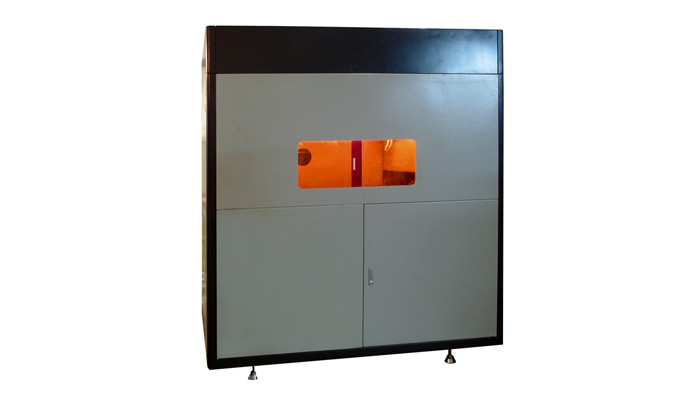 Aspect Rafael 550 – Aspect
Aspect Rafael 550 is an industrial 3D printer of the Japanese brand Aspect. This company specializes in the development of plastic powdered materials, so the development of its Rafael 550 machine was only a matter of time. The printer has a print volume of 550 × 550 × 500 mm, is compatible with different polymers such as: PA211, PA6 or PA12 (Polyamides: Nylon) and with PP3 (Polypropylene). Its price is not yet published on its website, but we know it will be above $ 100,000.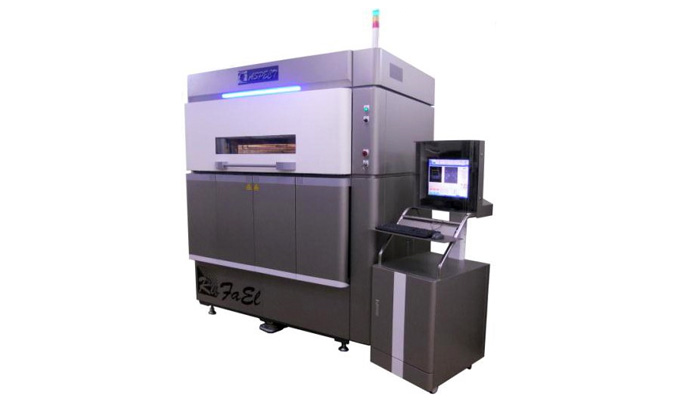 SLS printers coming soon
Aerosint Multi-Powder SLS – Aerosint
 Aerosint is a young company of Belgian origin that earlier this year unveiled its Aerosint Multi-Powder SLS machine, according to the brand, it is the "first 3D printing process of multiple powder materials", which means that A wide range of polymers, ceramics, PEEK and even metals can be used. It works with a new technology of multiple powder dispensing, a dispenser composed of multiple patterns of drums (one per type of powder), the company has not yet revealed the volume of construction or the price at which the machine will be sold.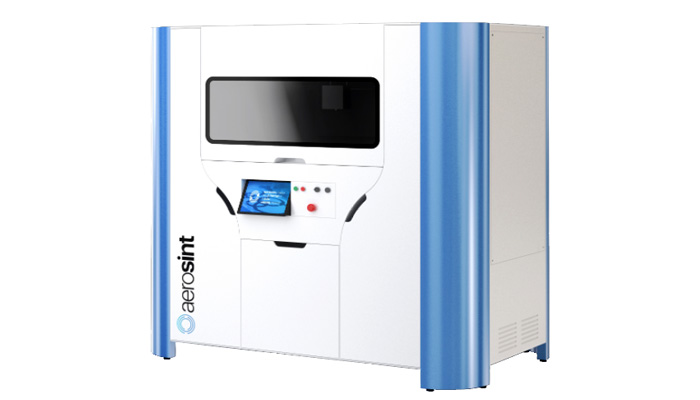 MfgPro230 xS – XYZprinting
MfgPro230 xS is a professional printer manufactured by XYZPrinting, the Chinese manufacturer that until a few years ago focused on the development of FDM / FFF machines. In 2017 they took a turn to focus on the additive manufacturing industry market, thus launching their MfgPro230 xS. With the MfgPro230 xS, XYZPrinting is aimed at professionals in the aerospace and automotive industry. It has a print volume of 230 × 230 × 230 mm and a layer thickness of 0.1 mm. Its initial price is $ 60,000, and it expects to be officially on the market in the coming months.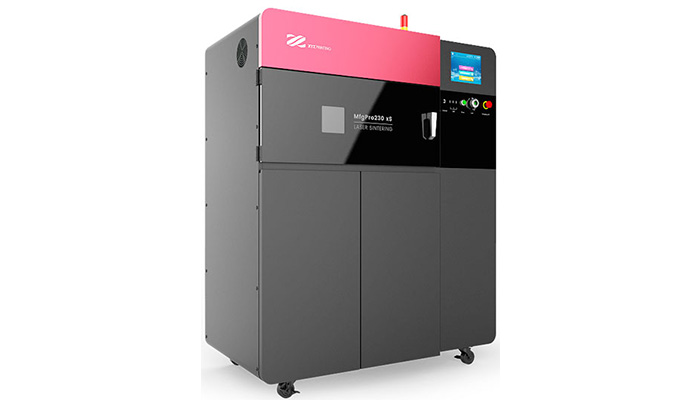 SLS – Dynamical Tools
In November 2017, the Spanish company Dynamical Tools presented its SLS 3D printer for the first time, the DT 600+, a printer of cast deposition technology focused on the industrial sector. Although they have not yet revealed many details of their SLS printer, it is expected to be in stock during this year, and have a price range between $ 80-100K.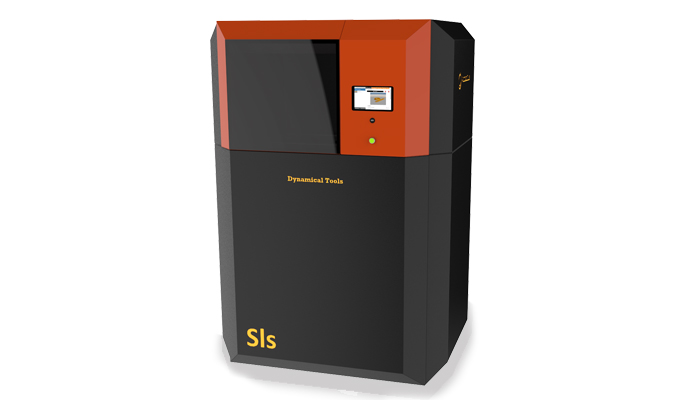 For more 3Dnatives articles about 3D scanners, click here. In addition, check out our Top 14 Cheap 3D Printers! To compare the full 3D scanner range in our Comparator, click here.
Did you find this article interesting? Let us know in a comment below or on our Facebook and Twitter pages! Sign up for our free weekly Newsletter here, the latest 3D printing news straight to your inbox!