DEWA Files Patent for Device to Enhance Metal 3D Printing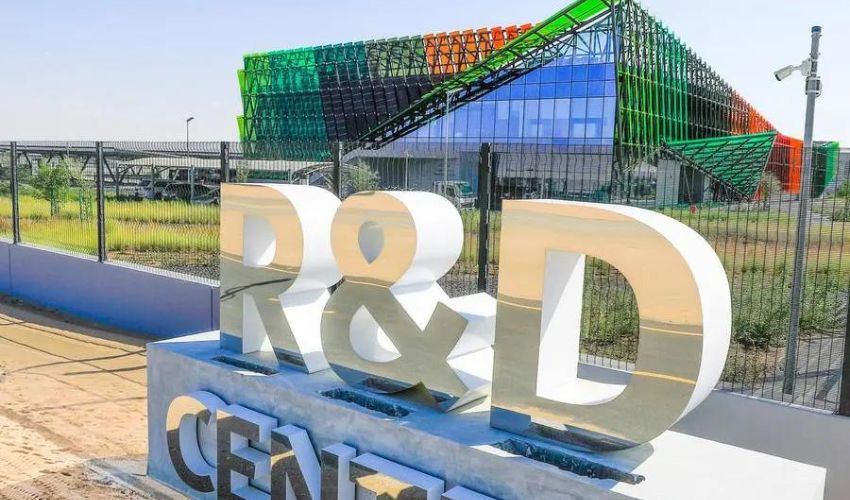 One of the most intriguing aspects of 3D printing is that the technologies are constantly evolving. Even those that have been around the longest, notably FDM and SLA which originated in the 80s, are subject to new innovations, improving experience and performance. This is especially the case when it comes to metals. In latest news, the Dubai Electricity and Water Authority (DEWA)'s Research and Development Center (R&D) has filed a patent for a device that it claims will improve and enhance extrusion metal 3D printing.
It perhaps should come as no surprise that this innovation is coming from the United Arab Emirates (UAE). The country has been leading the charge when it comes to integration of 3D printing in different sectors and fields. This is further strengthened by the Dubai 3D Printing Strategy initiative which seeks to promote Dubai in particular as a hub for 3D printing, focusing especially on construction, health care and consumer goods.
Indeed, a number of innovative projects have come out of the country including the restoration of coral reefs through 3D printing and the use of AM for road maintenance. Furthermore, the general public as a whole seems to be behind the use of 3D technologies. A poll from YouGov last year showed that 3D printing was the number one technology that UAE residents thought the government should invest in, with 83% of respondents seeing it as good for society and another 85% believing it likely that 3D printing would become widespread.
HE Saeed Mohammed Al Tayer, MD & CEO of DEWA, further explained the choice of the DEWA R&D to explore metal 3D printing, stating, "The R&D [Center's] achievements consolidate DEWA's effective role in [realizing] the Dubai 3D Printing Strategy, launched by His Highness Sheikh Mohammed bin Rashid Al Maktoum, Vice President and Prime Minister of the UAE and Ruler of Dubai, to exploit this technology for the service of humanity and promote the status of the UAE and Dubai as a leading hub of 3D printing technology in the region and the world by the year 2030. The [Center] hosts leading researchers and creative minds who effectively support the sustainable economy and enrich the scientific community everywhere. At DEWA, we adopt 3D printing as one of the innovative solutions in our internal operations to print spare parts for devices and equipment, in addition to extending the lifespan of the equipment."
An Innovative New Metal Extrusion Device From DEWA
In terms of the device itself, for now, details are relatively scarce. DEWA has revealed only that the device has been designed to enhance the process of melting and extruding raw metal materials. Additionally, it will maintain the optimum temperature required to handle raw metal materials. According to the press release, this will improve the performance of the organization's 3D printers by reducing the cost of printing and energy consumption. Similar as well to many metal extrusion devices for FDM 3D printing, it can also be detached when needed thus presumably allowing as well for regular polymer additive manufacturing.
Moreover, this innovation also builds upon another recent patent from the organization, a new build plate and method that enables automatic detachment of 3D printed objects, thus easing removal during the printing process as well as allowing for continuous printing operation. It would seem that DEWA has put a focus in general on innovation in metal 3D printing. As such, the center is focusing especially on easing the process as part of what seems to be a larger goal to develop advanced infrastructure in 3D printing and additive manufacturing in general. You can find out more in the press release from the DEWA HERE.
What do you think of this new metal extrusion device from the DEWA? Let us know in a comment below or on our LinkedIn, Facebook, and Twitter pages! Don't forget to sign up for our free weekly Newsletter here, the latest 3D printing news straight to your inbox! You can also find all our videos on our YouTube channel.
*Cover Photo Credits: DEWA