Deutsche Bahn Is Using 3D Printing to Make the Train Fleet of the Future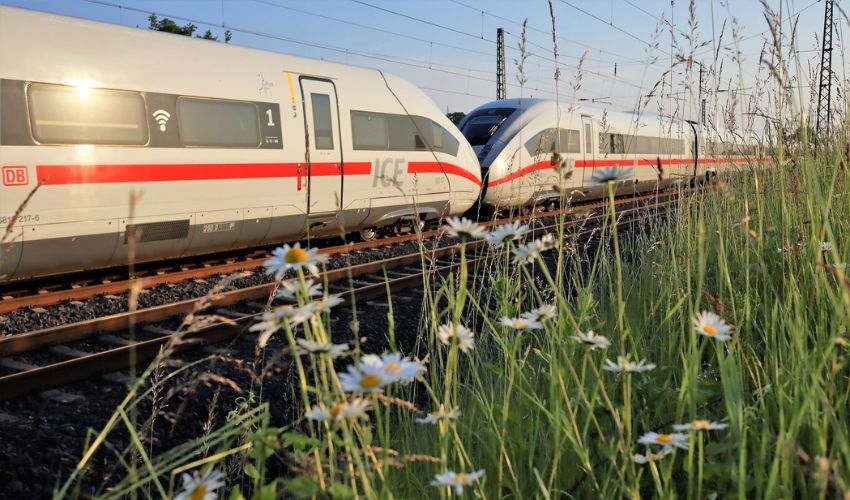 Faster, cheaper and more efficient – that's how Deutsche Bahn, Germany's national railway service, plans to handle train maintenance in the future. For that reason, DB has now signed a deal with the American company Essentium to ensure train maintenance and access to spare parts in the future. To this end, Deutsche Bahn is using Essentium's High Speed Extrusion 3D printing platform that processes high-performance materials for 3D printing train parts and tools, making timely refurbishment of trains possible.
As you may already know, Essentium Inc has made a name for itself within the AM industry for its industrial 3D printing solutions and high-speed extrusion technology, and is now considered a global leader in additive manufacturing. Headquartered in Austin, Texas, the company's goal is to disrupt traditional manufacturing processes and bridge the gap between 3D printing and machining, actively shaping the future of the AM industry. Partnerships like the one now with DB are proof to Essentium that the use of additive manufacturing in all sectors is forward-looking and will continuously play an increasingly important role.
Blake Teipel, CEO of Essentium, has this to say about it, "A lot of people still wonder if additive is ready for prime time. Deutsche Bahn, which is 3D printing tens of thousands of replacement parts for its trains, proves it is. We look forward to advancing Deutsche Bahn's AM capabilities to speed repairs and keep its assets operational with minimal downtime. This partnership will pave the way for others in the rail and transport industries to follow."
Deutsche Bahn Addresses Supply Chain Issues With 3D Printing
With the help of Essentium's HSE technology and materials, Deutsche Bahn primarily wants to counteract raw materials shortages as well as address problems in the supply chain. This is often particularly the case with obsolete parts, as the parts themselves or the materials for them are no longer produced. Since Essentium's 3D printing technology has now been tested in Neumünster to prove that it meets AM standards ISO/ASTM 52920:2023 and ISO 52920, it was the perfect solution.
To start production using Essentium's solutions, DB currently maintains a digital warehouse with virtual technical drawings of spare parts. Currently, this inventory includes 1000 models, but should increase to 10,000 by 2030. Based on this model database, Deutsche Bahn can print spare parts on demand and in required quantities without having to consider supply chains and secure the necessary storage space for parts. In addition to the shortened manufacturing time, this also results in numerous economic advantages.
DB is also turning to Essentium not only for AM solutions, but also materials. Rail vehicles have to meet extremely high flame retardancy requirements. These are even higher than in the aerospace industry. Due to their poor mechanical properties and poor fire behavior, conventional standard thermoplastics, for example, are not suitable for rail applications. Thankfully, Essentium offers high-temperature materials for additive manufacturing, for example the flame-retardant thermoplastics Essentium 9085 and HTN-CF25.
These materials can withstand 180°C, meet industry standards and offer reliability, repeatability and performance. These properties make it possible for Deutsche Bahn to produce railway-grade parts in a short time. The hope is in any case that Essentium's AM solutions will thus enable DB to increase the availability of its fleet by replacing parts and tools quickly and efficiently. You can read more about it in the press release HERE.
What do you think of the cooperation between Deutsche Bahn and Essentium? Do you expect other railways apart from Deutsche Bahn to turn to 3D printing? Let us know in a comment below or on our LinkedIn, Facebook, and Twitter pages! Don't forget to sign up for our free weekly Newsletter here, the latest 3D printing news straight to your inbox! You can also find all our videos on our YouTube channel.
*Cover Photo Credits: Deutsche Bahn AG / Wolfgang Klee