Desktop Metal Moves to Acquire ExOne in $575 Million Deal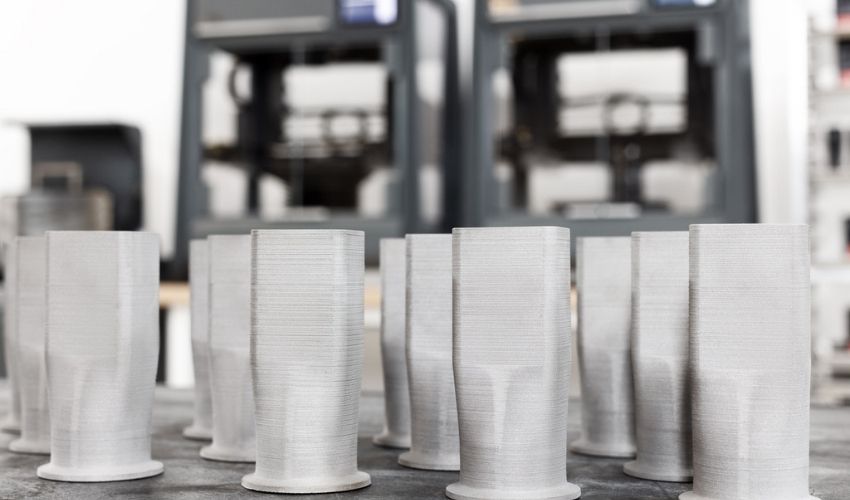 Desktop Metal (DM) and ExOne announced yesterday that they have entered a definitive agreement for Desktop Metal to acquire all issued and outstanding shares of ExOne common stock. The expected value of the transaction will be $575 million, consisting of $192 million in cash consideration and $383 million in Desktop Metal shares. The move comes after a year of shocking acquisitions, including several involving Desktop Metal which has rapidly grown over the past few years.
This year in particularly has been a successful one for Desktop Metal and over the course of these past eight months, they have had multiple major acquisitions of other leading manufacturers in additive manufacturing (AM). Starting in January, they acquired leading DLP 3D printer manufacturer, EnvisionTEC in a $300 million deal, allowing DM to move into the polymer market. Several months later, they also announced their acquisition of Aerosint, which specializes in mulit-material powder-based AM solutions, allowing them to expand even further. Now, with this ExOne acquisition they are solidifying their hold on the metal additive manufacturing sector along with advancing more into the sand market as ExOne is a clear leader in that particular space. 
The Acquisition of ExOne by Desktop Metal
According to a press release from Desktop Metal, this acquisition will allow Desktop to cement its leadership in AM for mass production, something for which both companies are known. Up until this point in fact, ExOne and Desktop Metal have been direct competitors, as both offer industrial binder jetting metal solutions, though Desktop offers many other technologies including its FFF metal technology. Desktop stresses that this acquisition will extend its product platforms with complementary solutions, further allowing customers to optimize production based on their specific application needs. ExOne especially stressed that the combination of resources will help accelerate binder jetting technology, which they both believe is the true future of production metal 3D printing.
This is because while ExOne is notably a leader in metals and ceramics in binder jetting, now their expertise will be combined with the exceptional speed of Desktop Metal's Single Pass System. Additionally, the companies will be able to combine ExOne's direct sales force with Desktop Metal's global distribution network which has over 200 channel partners, allowing them to go even farther with their push for adoption of metal additive manufacturing.
Ric Fulop, the Founder and CEO of Desktop Metal concluded: ​​"We are thrilled to bring ExOne into the DM family to create the leading additive manufacturing portfolio for mass production. We believe this acquisition will provide customers with more choice as we leverage our complementary technologies and go-to-market efforts to drive continued growth. This transaction is a big step in delivering on our vision of accelerating the adoption of additive manufacturing 2.0."
The transaction is expected to close in the fourth quarter of 2021 and though it was unanimously approved by the Board of Directors of ExOne, it is still subject to the approval of ExOne shareholders as well as the satisfaction of customary closing conditions. You can find out more in the press release HERE, there will also be a conference call at 4:30 p.m. EST today for interested parties.
What do you think of Desktop Metal's expected acquisition of ExOne? Let us know in a comment below or on our Facebook and Twitter pages! Don't forget to sign up for our free weekly newsletter to receive all the latest 3D printing news straight to your inbox!
*Thumbnail Photo Credits: Desktop Metal