What Do We Know About the Desktop Metal Layoffs and Other Cost Optimization Measures?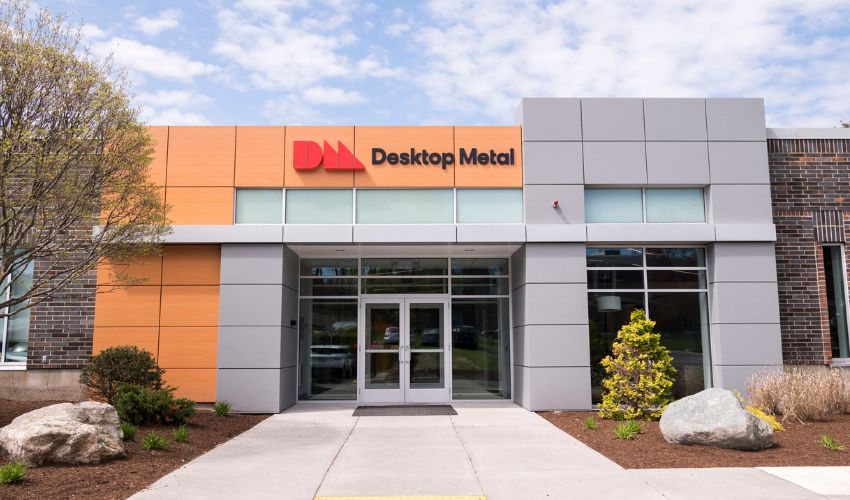 Desktop Metal has announced that, among other cost optimization measures, it will be reducing its global workforce by approximately 12%. These layoffs from Desktop Metal are a result of a need to cut costs after a number of acquisitions the previous year. The company claims that thanks to their new strategic integration and cost optimization initiative, they will see a result of $40 million of annualized run rate non-GAAP cost savings and at least $100 million of aggregate cost savings over the next 24 months.
Since going public in 2020, Desktop Metal has seemingly grown rapidly. Indeed, just last year the company acquired a number of other companies, from start-ups up to large companies including leaders in their individual fields like EnvisionTEC (now ETEC) and ExOne. And at least in the case of the two latter, the deals were a significant investment. Desktop Metal acquired EnvionTEC for $300 million in January while they acquired ExOne for $575 million in August. Since, despite reporting a revenue growth of 286% from the first quarter of 2021, the company  has seen a number of net losses. This includes a net loss of $240.3 million from the Full Year 2021 financial highlights as well as a reported net loss of $69.9 million in the first quarter of this year.
These losses, as well as the need to generate profit for shareholders, has prompted the company to undertake these cost optimization measures, including a reduction of their global workforce. Ric Fulop, the Founder and CEO of Desktop Metal commented, "In 2021, we demonstrated significant growth, expanding our portfolio of products into new markets and innovative materials. While the acquisitions we completed in 2021 contributed to this growth and to our total market opportunity as we focused initially on harvesting product and go-to-market synergies, they also increased our cost base and global facilities footprint. Today's announcement of our strategic integration and cost optimization initiative is the result of a comprehensive portfolio and business operations review conducted across all functions at Desktop Metal." 
What Measures Will Desktop Metal Take?
Desktop Metal has named a number of measures as part of its strategic integration and cost initiative which it hopes will result in about $40 million in annualized run rate non-GAAP cost savings this year, including $20 million in the second half of 2022. The first is of course the workforce reductions which the Burlington company claims will help to drive cost synergies and productivity gains from the integration of businesses acquired in 2021. The company is estimating that it will incur one-time termination benefits and associated cost of around $14.0 million by the end of 2023. Though American workers have already received the news, according to the press release, while international workforce changes are still being reviewed in order to comply with local requirements.
Beyond layoffs, additional measures center on what Desktop Metal outlines as "consolidation of facilities, and tighter focus on products and development programs that prioritize near-term revenue and margin expansion across high-growth applications, streamlining the business to yield a more efficient and effective operating model." This will take place in several ways.
One notably is a drive to consolidate the "global facilities footprint" with a simplified operational structure. As such, the operational structure of DM and its portfolio of brands will be aligned under the corporate umbrella. Engineering, manufacturing, marketing, finance, legal, human resources and customer service will be fully consolidated under Desktop Metal. The company claims this will help the customers of those brands, including Desktop Health, ETEC, ExOne, Adaptive3D, Aerosint, Aidro, Desktop Labs, Figur and Forust, to benefit from improved responsiveness and quality of support from Desktop Metal.
Fulop concluded, "As outlined on prior financial results calls, we have been focused on identifying opportunities to optimize our expense structure while maintaining our growth opportunities. We believe this initiative, which builds on steps we began to take in the second half of 2021 to integrate our teams, positions Desktop Metal to meet our near- and long-term financial commitments and supports our path to profitability." The initiative is anticipated to be complete by the end of 2023. You can find out more in the press release HERE.
What do you think of Desktop Metal's cost optimization measures including layoffs? Let us know in a comment below or on our LinkedIn, Facebook, and Twitter pages! Don't forget to sign up for our free weekly Newsletter here, the latest 3D printing news straight to your inbox! You can also find all our videos on our YouTube channel.
*Cover Photo Credits: Desktop Metal