Desktop Metal introduces H13 steel to its range, for hot and cold tooling applications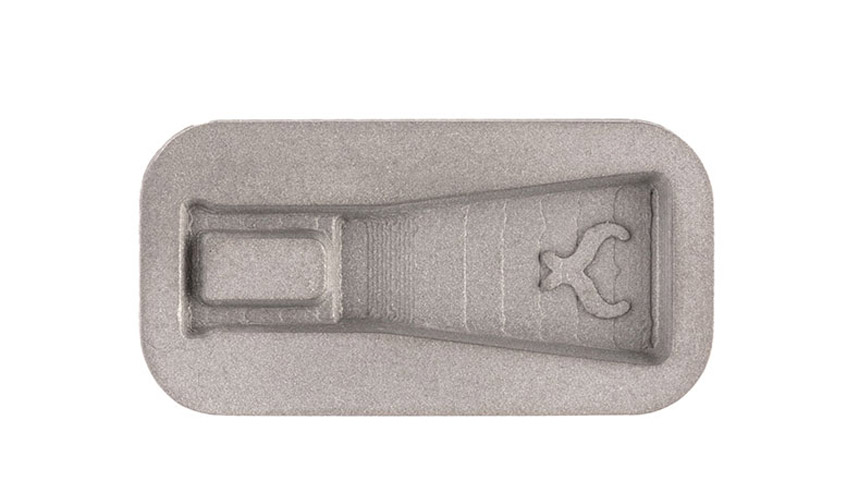 The American manufacturer Desktop Metal announced the arrival of its metal 3D printing solutions to Europe last July and is now expanding its range of compatible materials. It is adding the tool steel, H13. This tool steel is a metal characterized by its hot hardness, abrasion resistance, and stability in heat treatment, H13 is widely used in both hot and cold work applications as it has high tenacity and strength.
After raising more than $400 million, Desktop Metal continues its international development, building on its success in the United States with customers such as Good Year, Google and MIT. The aim of the company is always to make metal additive manufacturing as accessible as possible. Its Studio System machine is, let us not forget, a turnkey solution designed to facilitate the work of users. Until now, they could create parts with two types of stainless steels, 316L and 17-4, H13 tool steel is therefore added to the range.
Desktop Metal Applications with the H13 steel
This new steel should enable engineers and designers to create mould inserts, extrusion and forging dies, but also tools (milling, bending, embossing, etc.). Ric Fulop, CEO of Desktop Metal, adds: "This is an essential competitive advantage to enable rapid iteration and refinement of tools requiring H13, as well as reduced manufacturing times. The teams will also be able to produce complex geometries that are not possible with traditional manufacturing methods such as machining."
Several pieces have already been 3D printed with H13 metal. In the medical sector, for example, Desktop Metal's tool steel was reportedly used to design injection molding molds for the production of mouthpieces for asthma inhalers. It should be noted that the cooling of a mold of this type can generally represent up to 95% of the time of its complete cycle. However, by 3D printing the part with H13 steel, it can integrate a compliant cooling channel that closely follows the profile of the casting surfaces, therefore increasing the cooling rate of the mold. This significantly reduces the mold cycle time, which can allow more parts to be molded every hour.
Another application case: Desktop Metal's H13 steel has been used to 3D print molds to make zippers. Generally, these are produced in large quantities due to the high cost of tooling. Thanks to the Studio System 3D printer, however, volumes can be reduced while offering custom molds, including very precise details such as a logo, various textures, etc. H13 steel is particularly suitable here because the part is heated several times and quickly cooled down, which can cause cracks. This metal has a longer life cycle.
Desktop Metal is currently working on the development of other metals such as nickel-based alloys, copper and carbon steel. You can find more information on the website of the manufacturer HERE.
What do you think of Desktop Metal's new material addition? Leave a comment below or on our Facebook and Twitter pages! And remember to sign up for our free weekly Newsletter, to get all the latest news in 3D printing send straight to your inbox!