Desktop Metal announces international expansion for its Studio System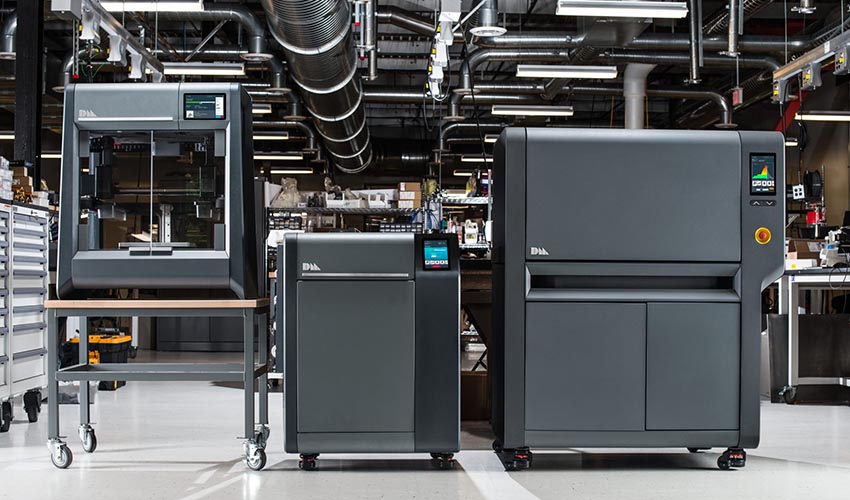 Desktop Metal, the company committed to making metal 3D printing accessible to manufacturers and engineers announced it has begun shipping its Studio System to customers and resellers throughout Europe. The company's Studio System is a solution for an office environment, it eliminates loose powders and lasers often associated with metal additive manufacturing, and instead it only needs power and an Internet connection. Therefore, it is a unique solution in the sense that it enables printing metal parts in-house in an automated way.
In fact, Desktop Metal's office-friendly system for functional prototyping and low volume production has been met with strong adoption in North America – some leading companies such as Ford, Stanley Black and Decker, Google's ATAP and Goodyear to name a few, have all adopted the Studio System. Ric Fulop, CEO and co-founder of Desktop Metal said, "When Desktop Metal first launched, we set forth a mission to fundamentally change how the world designs and produces metal additively manufactured parts, from functional prototyping to mass manufacturing. We have been delivering on that vision throughout the U.S. and Canada, and are now ready to step onto the global stage to further accelerate our business expansion and answer the impressive demand of the European market."
Today, strategic partners in Europe span multiple industries, from automotive, education and defense, as well as service providers of luxury brands and consumer products. Some of the leading companies that have adopted this metal AM solution include BMW Group in Germany, Politecnico Di Milano, one of the largest technical universities in Europe and Additive Italia srl (Add+It) in Italy, EGIBIDE and Centro Avanzado de Fabricación in Spain, Edalis, Soprofame and MSA in France and Weir Group and the University of Sheffield in the UK.
Why are AM companies adopting the Studio System?
As mentioned above, the Studio System is considerably more accessible than other solutions. It is also a three-part solution, including a 3D printer, debinder and furnace, all integrated into the company's cloud-based software to allow for automated metal 3D printing. Desktop Metal estimates that worldwide more than 10,000 parts have been fabricated using their technology. Some of the pieces include shock absorber pistons, jigs & fixtures, robotic end effectors and smartphone fixtures, tooling for zipper moulds inserts and extrusion dies or low volume production of gears and motor mounts.
Compared to other methods of manufacturing, it is estimated that this solution cuts costs by as much as 90%. It should also increase speed in fabrication, producing parts in days instead of weeks or months. Among these benefits, we can also add that companies have praised the manufacturer's sintering volume and safe for office feature, as no exposure to solvents is needed when handling the machine.
What do you think of this announcement from Desktop Metal? Let us know in a comment below or on our  Facebook and Twitter pages. Don't forget to sign up for our free weekly Newsletter, with all the latest news in 3D printing delivered straight to your inbox!