Desktop Metal has Completed its Acquisition of ExOne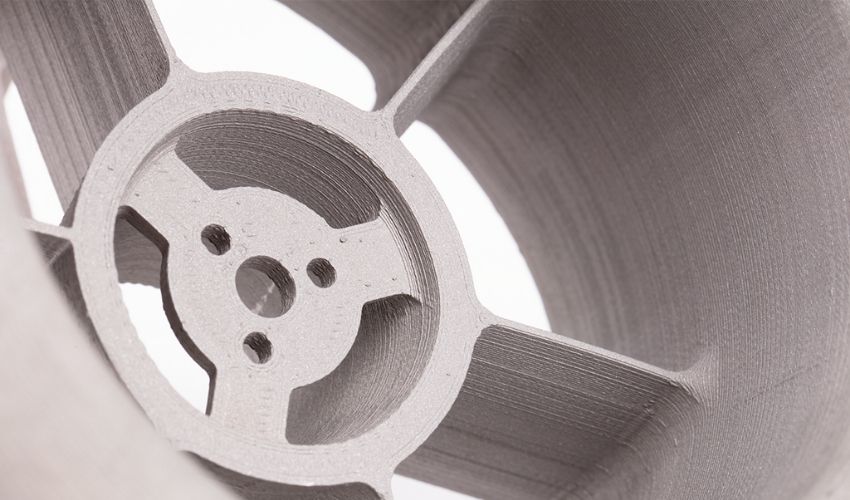 Desktop Metal, one of leading providers of metal and carbon fiber 3D printing solutions, has announced its official acquisition of the ExOne Company. The deal was originally announced over the summer but was only successfully completed this week after approval from the majority of ExOne's shareholders. The company hopes that the acquisition of former rival ExOne should serve to help cement its leadership in AM for mass production thanks to ExOne's complementary systems.
The deal came as a surprise to many in the additive manufacturing industry when it was originally announced in August. Desktop Metal has grown exponentially from its beginnings as a startup only a few years ago, and has acquired quite a few large companies in the AM field including EnvisionTEC, but ExOne is one of the largest companies in the sector. Though not always directly competing, ExOne has been a leader in binder jetting technology for a number of years now, it was the company that obtained the exclusive license to the method in 1996 after it was developed by researchers at the Massachusetts Institute of Technology (MIT), including one of Desktop Metal's co-founders.
Originally rivals, the acquisition of ExOne is certainly interesting. Ric Fulop, Founder and CEO of Desktop Metal noted its importance for AM at large, stating, "This acquisition is a landmark moment for the additive manufacturing industry and creates an unmatched portfolio that strengthens Desktop Metal's ability to accelerate the adoption of AM 2.0. We are proud to welcome ExOne's talented team to Desktop Metal and to move forward as one company focused on the mass production of end-use parts through AM."
That being said, owners of ExOne machines do not need to worry. As of now, it does not seem as if much will change despite the acquisition. Of course, ExOone shareholders received $8.50 in cash and $16.43 in shares of Desktop Metal common stock for each share of ExOne common stock, resulting in a total transaction value of $561.3 million USD. Additionally, it is expected that the delisting of ExOne's common stock will become effective by 5:30pm EST today. However, ExOne will continue to operate as a wholly owned subsidiary of Desktop Metal, with its headquarters in North Huntingdon, Pennsylvania. Additionally, in the press release, Desktop Metal reassured ExOne's existing customers that it was committed to supporting them while continuing to promote broader access to AM 2.0 solutions from both companies.
John Hartner, CEO of ExOne concluded, "We are excited to join forces with Desktop Metal to deliver a more sustainable future through our shared vision of additive manufacturing at high production volumes. We believe our complementary platforms will better serve customers, accelerate adoption of green technologies, and drive increased shareholder value. Most importantly, our technologies will help drive important innovations at meaningful production volumes that can improve the world." You can find out more in the press release HERE.
What do you think of the announcement of Desktop Metal's successful acquisition of ExOne? Let us know in a comment below or on our Linkedin, Facebook, and Twitter pages! Don't forget to sign up for our free weekly Newsletter here, the latest 3D printing news straight to your inbox! You can also find all our videos on our YouTube channel.