Desktop Metal Acquires Aerosint and Launches Into Multi-material 3D Printing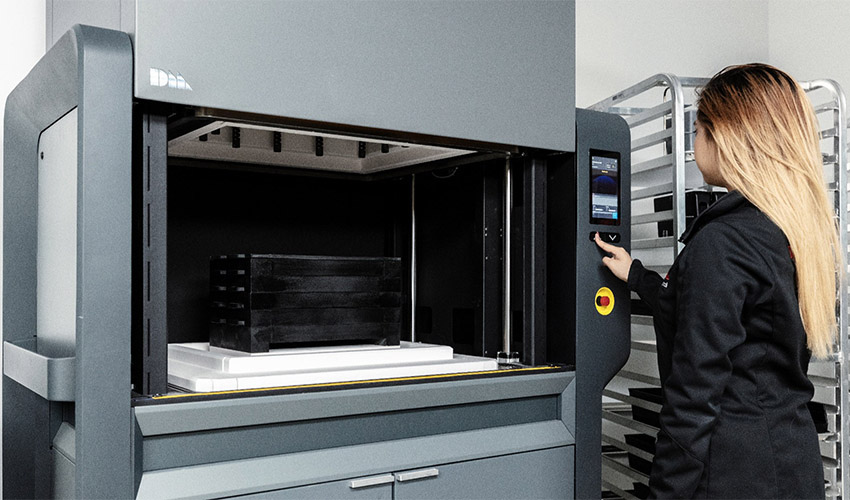 For several months, Desktop Metal has been making acquisitions. After buying EnvisionTEC this past January, the American firm announced a few months later the acquisition of Forust Corporation, a company specializing in wood additive manufacturing. Now the list continues to grow. Recently, Desktop Metal announced its latest acquisition: the Belgian company Aerosint. The company will operate as a wholly-owned subsidiary of Desktop Metal and Aerosint's founders, Edouard Moens de Hase and Matthias Hick, will hold the positions of Managing Director and Chief Innovation Officer, respectively.
Founded in 2016, the Liège-based company entered the 3D printing market with a process allowing the production of multi-material parts: selective powder deposition. Multi-powder deposition has some quite interesting use cases in additive manufacturing, including, but not limited to, powder metallurgy. According to Eric Fulop, founder and CEO of Desktop Metal, the future of additive manufacturing lies precisely in printing with a mix of multiple materials: "Multi-material printing is the next frontier of additive manufacturing. Today, we print parts, but in the future, we will try to print complete products, which could be made of several materials." Before adding: "The industrialization of Aerosint's core technology and related powder processing systems will bring many benefits to the widespread adoption of additive manufacturing solutions."
Aerosint Technology
The main reason Aerosint has developed the selective powder deposition technology is to offer additive manufacturing enthusiasts a multi-material process at a reasonable cost and with minimal material waste. Unlike Selective Laser Sintering (SLS) and Selective Laser Melting (SLM) which uses only one powder, selective powder deposition uses two powders to form a single layer. Developed to print a wide variety of polymers, metals, and ceramics, selective powder deposition is aimed at manufacturers.
Thanks to the powder mixture, the Belgian company explains that it is possible to produce parts with new properties, especially since the process allows users to save materials for use later. This capability allows selective powder deposition to differentiate itself from other technologies available. With this new acquisition and subsequently, this new process, Desktop Metal is broadening its reach and deepening its offereings in the additive manufacturing landscape.
What do you think of Desktop Metal's recent acquisitions? Let us know in a comment below or on our Facebook and Twitter pages. Don't forget to sign up for our free weekly newsletter, with all the latest news in 3D printing delivered straight to your inbox!