Why is dental additive manufacturing growing?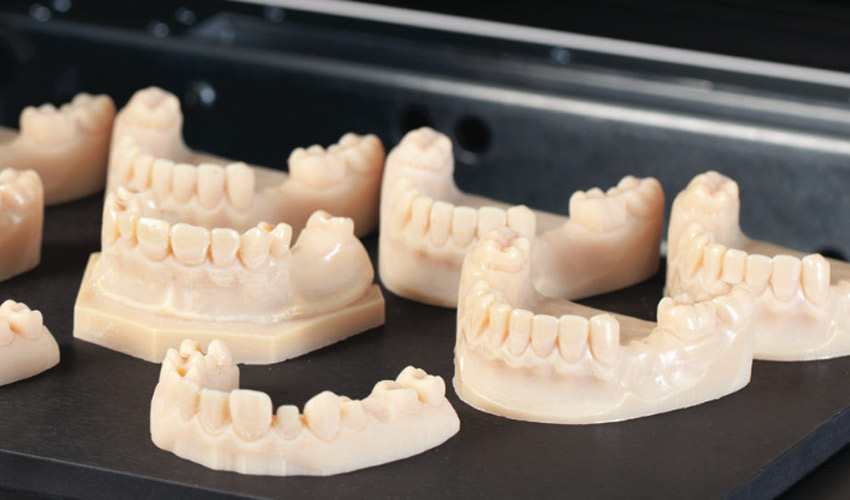 In its latest report, the Chinese consulting and market research firm, QY Research revealed the trends to expect in the dental 3D printing industry for 2025. The report, entitled "Global Dental 3D Printing Market Analysis, 2014 – 2025" suggests that the market estimated at $260 million in 2018 is expected to reach $930 million by the end of 2025. According to the firm, dental additive manufacturing experienced a 17% increase in the last 6 years.
The medical market is without doubt one of the most responsive to additive manufacturing technologies. Compared to traditional applications, additive manufacturing offers many customisation advantages to this market. In terms of the dental market, the applications are very diverse, ranging from 3D printed implants, prostheses, crowns, etc. Additionally, another consulting firm, SmarTech Publishing had already pointed to the growth dental 3D printing was experiencing last year. In fact, a growth rate estimated at 35% from 2017 to 2018. How come 3D technologies are so highly demanded by this industry?
What are the drivers of growth?
According to QY Research's report, a number of companies are currently focusing on possible technological improvements in the sector to reduce costs and improve the quality of end devices. Competition in the 3D dental printing market is expected to be more intense which will actually create more growth opportunities. It is the personalization capabilities of 3D printing which are driving the growth according to the consulting firm. In addition, the materials used in the manufacture of dental additives apparently meet all the necessary requirements and are made according to medical standards.
However, the study points out some of obstacles that could hinder this growth. Notably, the high cost of treatment and maintenance of 3D printing machines could have a negative impact on dental additive manufacturing.
A breakdown by region
The study from QY Research is segmented by region and reveals that dental additive manufacturing is more prevalent in Europe, North America, and Pacific Asia. They also reveal that Europe and North America are expected to dominate the global market due to increasing technological advances in the region and increasing public awareness of oral hygiene. In the Pacific Asia region, the most growth potential should come from China and Japan, two countries that have a key role to play.
Key players in the sector include manufacturers such as 3D systems, Stratasys, EnvisionTEC, Asigna, DWS System and Prodways. And, the list should grow from year to year! In the meantime, you can consult part of the study HERE.
Are you excited for the future of 3D printed dental? Let us know in a comment below or on our Facebook and Twitter pages! Sign up for our free weekly Newsletter, all the latest news in 3D printing straight to your inbox!