Interview with DEEPTIME about their 3D printed speakers from sand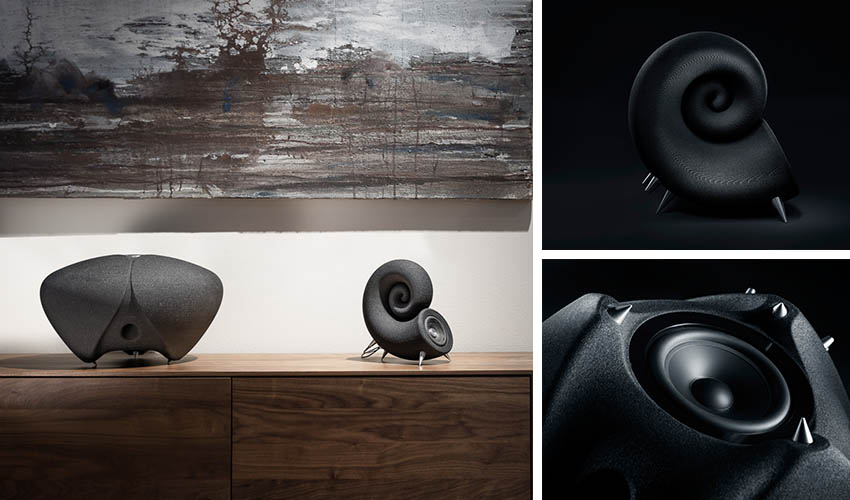 Not long ago we covered the story of the world's first 3D printed speakers from sand launched by the startup DEEPTIME. The startup is a design and tech studio based in Prague that integrates innovative design with 3D technologies to offer unique sound systems. We had the pleasure to speak with the two founders, Ondrej Chotovinsky and Martin Hreben about their inspiration behind their latest Ionic Sound System and their use of the 3D printing technology.
3DN: Could you present yourself and tell us a bit more about DEEPTIME?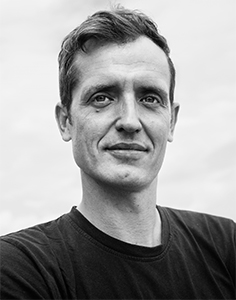 Ondrej Chotovinsky: We are a design and tech studio based in Prague, Czech Republic. Martin Hreben and I started up DEEPTIME a little over six years ago. We shared a vision to build a company that would stand for innovative use of cutting edge technology in simple and well-designed objects. For something a little more than just a good looking product, but rather pieces that would be useful and beautiful at the same time. We were both into design engineering, prototyping, 3D printing, while at the same time having a profound passion for music. So picking speakers and audio systems as our first major project was an obvious choice.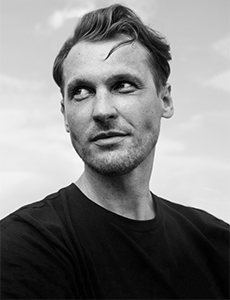 Martin Hreben: We hoped to put all we learned working in the automotive and product design industries into good use and of course learnt some more along the way through mistakes. Back then, we already had some serious design and engineering experience with us. I worked in the Research & Development of Skoda Auto for over 7 years, while Ondrej getting his hands on projects for companies like Aston Martin, McLaren, Honda, Airbus; it is a long list. So, we knew our way around prototyping and developing products for high niche markets.
Ondrej Chotovinsky: In the literal sense, the name DEEPTIME stands for the scientific concept of geologic time. By this I mean timeframes that are way beyond the capabilities of our own imagination. In the scientific sense, deeptime means the condensed history of Earth, nature and the evolution of species. So it rang true for us on many levels. After all, our primary material now is sand and a lot of our inspiration comes from the natural world. Also, the term deeptime is frequently used to describe the psychological state of "flow," when you feel completely free from and unaware of time.
Martin Hreben: Now, in less poetic terms and after five years of research in acoustics and the audio industry, DEEPTIME is now an independently run company specializing in creating exclusive audio systems. We have introduced our first limited edition Ionic Sound System. After 4 or maybe even 5 years of development we were able to print from sand with great effect in late 2018. We were extremely proud of this achievement as it's pretty revolutionary. We are already looking into design ideas for new products.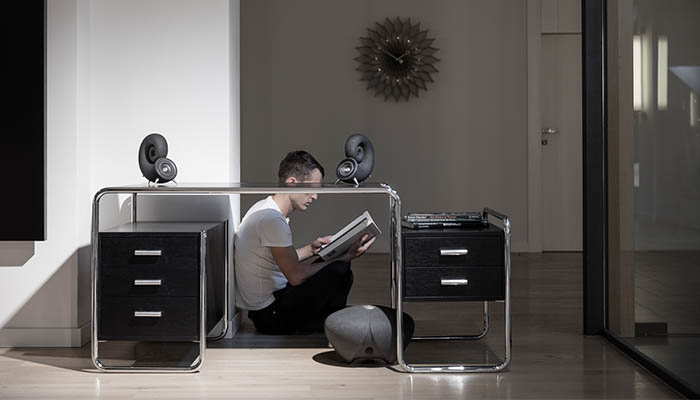 3DN : How did the idea of 3D printing your Ionic Sound System from sand come up?
Martin Hreben: The idea first came about 4 years ago. We were called AKEMAKE back then and we introduced a prototype of the first speaker in the world printed from timber material. This original Spirula speaker attracted a lot of attention and a lot of demand for a commercially available product, which did not exist back then. The FDM technology did not allow us to manufacture these wooden Spirulas in series. The process reliability, printing time, manufacturing costs and above all the sound quality were all far from ideal. So we had to look for a solution elsewhere.
We were looking for a technology that would allow us to do a small series and improve the sound quality at the same time. Around that time we discovered sand printing and began experimenting. This method is mainly used for printing molds or forms for iron casting, so the printed material is extremely fragile. It took us a couple of years of experimenting before we succeeded in perfecting the process of hardening the semi-finished printed product into the silica sand composite we now use. We have developed our own compound hardeners that give the material rigidity, durability and perfect acoustic properties.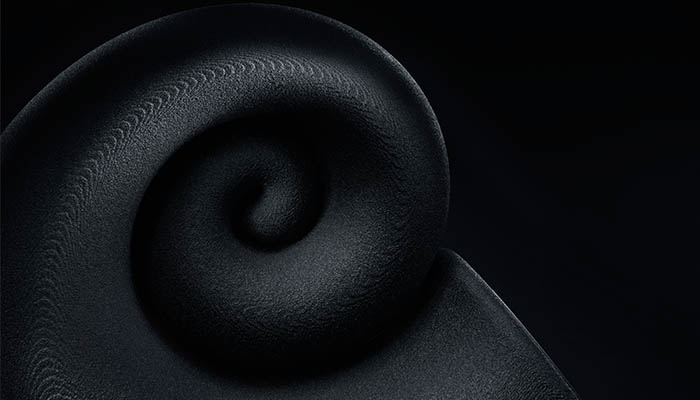 3DN : What is DEEPTIME's experience with 3D printing? And how do you view this technology?
Ondrej Chotovinsky: We have worked with 3D printing technologies for several years, using SLS, FDM, SLA and many other types of printing. We believe that 3D printing, and the sand printing (aka binder jetting) most of all, holds a strong potential for the audio industry. In our case, sand printing gave us an unprecedented degree of freedom. It allowed us to produce nature-inspired shells printed from a single piece that would have otherwise been almost impossible to make. So we can make speakers that are perfect both from the engineering and design perspective. On top of it all, if someone comes up looking for a custom solution, different shape or size, the fact that the whole thing is printed makes it fairly easy to meet such requests.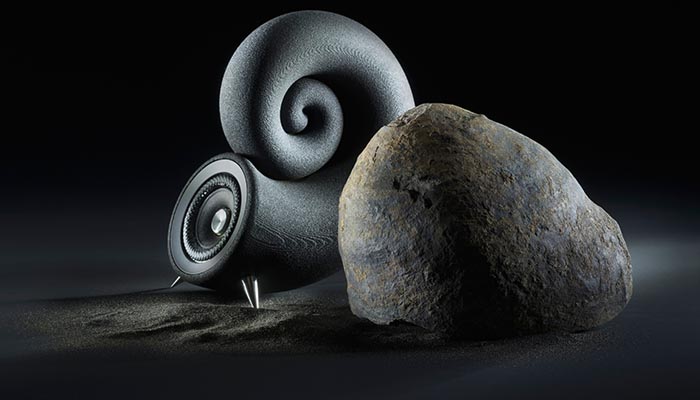 3DN : How unique do you think your product is in terms of design and technology?
Martin Hreben: Well, from the technology point of view we are the first in the world to make speakers 3D printed from silica sand. So we believe that makes us rather unique but it is not just the material. The technology allowed us to design the enclosures in a way that they are as compact as possible. The whole sound system is optimized for utmost efficiency. By that I mean the whole thing is pretty powerful and loud for a set of speakers of this size. The satellite speakers are only about 20 cm tall, you know.
It turns out, that sand is also quite ideal material due to its antiresonant and absorption properties. The rough surface structure inside the enclosures helps with dispensing the unwanted frequencies produced by the rear of the speaker cone.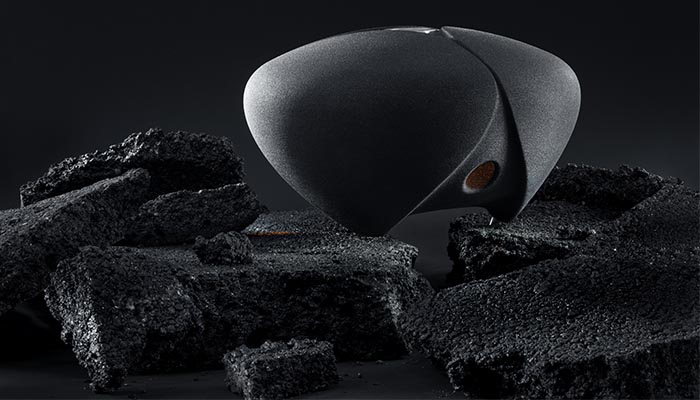 Ondrej Chotovinsky: In terms of aesthetics, we knew we wanted to do something that was not just another box as everybody makes boxes. We have a thing for how shapes occur and form in the natural world. Have we invented the spiral shape of our Spirula speakers? Or the trilateral shape of the Thunderstone subwoofer? No, we appropriated the shapes of ammonite and sea urchin shells. Is this unique? We like to think so and shy to say it is. Sure, Bower & Wilkins made their Nautilus speakers in the 90s using similar spiral shape. Their speakers are a meter high monsters in the top HiFi High-End category with a price tag of 60 thousand USD. We just made shelf or tabletop speakers at the fraction of that price and can fit into any environment.
3DN : Do you have any last words for our readers?
Ondrej Chotovinsky: We would like to ask the readers to reach out and let us know what they think. Whether you like or dislike what we do, feel free to tell us as we are open to feedback. We would not be innovating if we did not understand what others think. Your favorite reference music, your setups, favorite shops, fairs you love going to for new ideas and sounds, you name it. We're keen to hear all about it.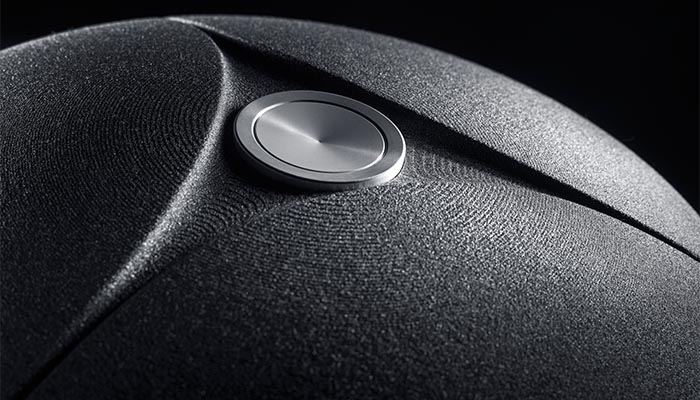 Find out more on DEEPTIME's website HERE.
What do you think? Let us know in a comment below or on our Facebook and Twitter pages! And remember to sign up for our free weekly Newsletter, to get all the latest news in 3D printing send straight to your inbox!