The Da Vinci Color 3D printer: Inkjet and FDM 3D printing in one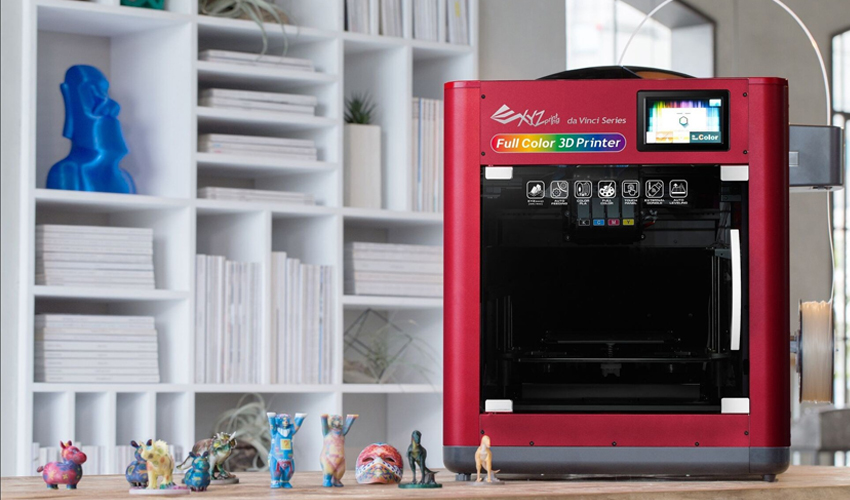 Chinese company XYZprinting has revealed their new line of 3D printers last week, which includes the Da Vinci Color, a machine that is capable of 3D printing up to 16 million different shades of CMYK color code.
Printing in color is nothing new for 3D printing as there are already many machines capable of producing a piece in different shades. But, the Da Vinci Color's innovative has to do with its ability to combine two printing technologies: the Inkjet process and Fused Deposition Modeling. There are already several types of FDM 3D printer. Between the PLA layers, the 3D printer is capable of projecting color drops, which the filament then absorbs to create precise and vivid pieces. Two technologies in one printer, which reminds us in a way of the Atom 3, which combines both FDM and SLA.
The new Da Vinci Color uses classic ink cartridges, thus reducing the cost of printing and allowing users to take home their machine at a price of $2,999. With their latest 3D printer, the Chinese company is hoping to tap into the market of designers, architects, schools, manufacturers and small businesses.
The printing volume of the Da Vinci Color is 19.8 x 19.8 x 14.8 cm. The printer is equipped with automatic calibration, a removable print tray, an automatic filament loading system and a filtration solution for toxic emissions. Its resolution is between 100 and 400 microns, with a print speed of up to 120 mm/s.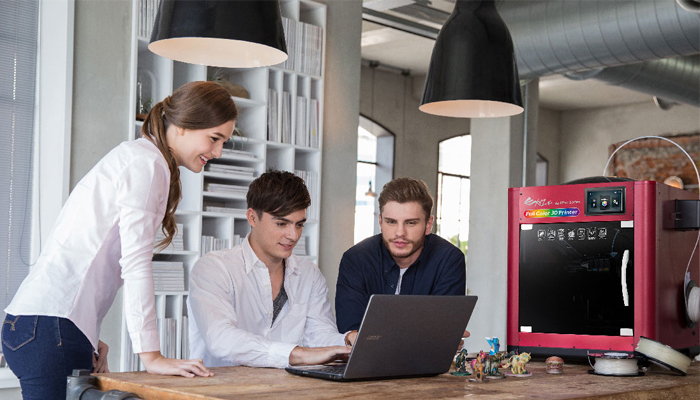 Simon Shen, CEO of XYZprinting explains "With its 3DColorJet technology, the da Vinci Color is a breakthrough in 3D printing technology as it provides full-color spectrum accuracy at an affordable, small business-friendly price, that is unmatched by any other color 3D printer in the market. Just as we did with the da Vinci 1.0 in 2014, the da Vinci Color is poised to change the 3D printing industry again and allow you to turn your creativity into color 3D."
Pre-orders are already able to be made for the Da Vinci Color on the XYZprinting website.
What do you think of the da Vinci Color? Let us know in a comment below or on our Facebook and Twitter page! Don't forget to sign up for our free weekly Newsletter, with all the latest news in 3D printing delivered straight to your inbox!