Da Vinci Color mini; the desktop colour 3D printer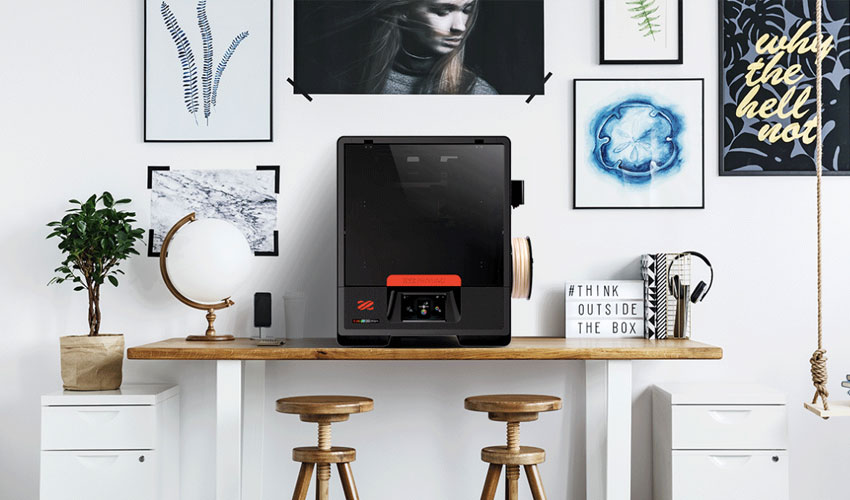 It seems that the Asian company XYZprinting is accelerating its R&D work, based on all the developments it has made in recent months. Whether with SLS printing technologies, resin machines or this time; on 3D colour printing. This is also a market on which some manufacturers have decided to embark, as Mimaki for example.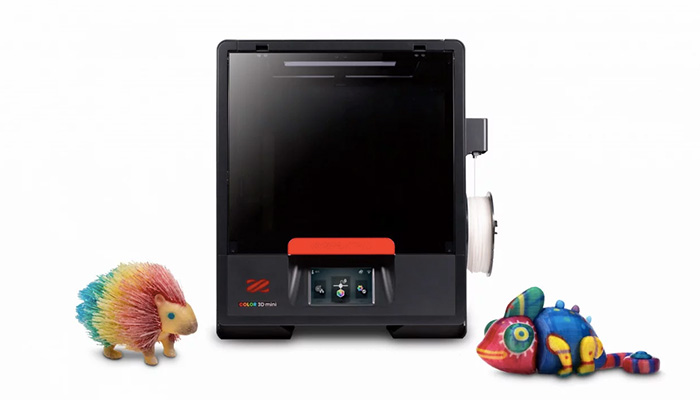 "Office color 3D printing is definitely on the market. Now, consumers can purchase an easy-to-operate, affordable, compact full-color 3D printer for $30,000 less than market rate." said Simon Shen, CEO of XYZprinting. "This is revolutionary because we offer the public a technology that was previously only accessible to professionals in the sector. We are proud to be the leader in the office color 3D printing industry."
The technical specifications of the Da Vinci Color mini
The Da Vinci Color Mini weighs 24 kilos, a relatively low weight when compared to other machines that 3D print in colour. It integrates easily into an office environment, making it ideal for designers or contractors who need to colour their projects. It has WiFi connectivity, a removable print tray, automatic calibration and an LCD touch screen to control its operation. It also includes special features such as the laser engraver and the inclusion of CMY ink cartridges. You can print with PLA and PETG and obtain a maximum print volume of 130 x 130 x 130 mm.
You can buy the new Da Vinci Color Mini on the Indiegogo platform. It is available starting at $1,599.95, but first-time buyers can benefit from a significant discount of $600. The manufacturer hopes to deliver its machine in two months in October.
The official presentation of the Da Vinci Color will be held in Berlin from August 31 to September 5 at the IFA trade fair dedicated to consumer electronics. You can find more details on the manufacturer's website and in the video below:
 What do you think of the Da Vinci Color mini? Let us know what you think in a comment below or on our 
Facebook
 and 
Twitter
 pages! Don't forget to sign up for our free weekly 
Newsletter
, with all the latest news in 3D printing delivered straight to your inbox!