D-Shape on Using 3D Printing to Support Biodiversity in our Oceans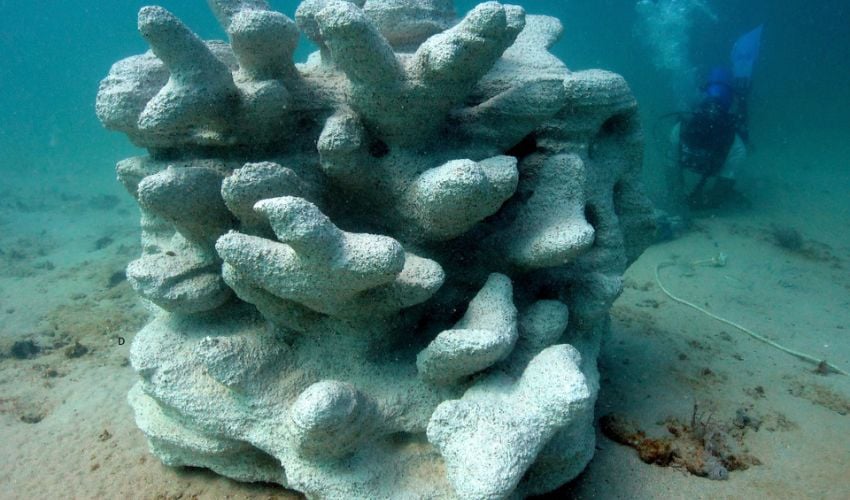 D-Shape is the brainchild of Pisan Enrico Dini, an engineer, inventor and CEO of the company that aims to offer and create technologies to construct less expensive and more "beautiful" buildings. Their most important project? 3D printing artificial reefs to save the planet! These ecologically suitable modules have been designed for underwater environments, with a number of projects for coastal protection and restoration already in place around the world. In this interview, Enrico Dini told us the exemplary story of the birth of D-Shape and their ongoing projects to safeguard the beauty of the planet.
3DN: Could you introduce yourself and D-Shape

Hi. My name is Enrico Dini, I am an engineer and also an inventor. I spent the first fifteen years of my life in automation and robotics before returning to my field of education, engineering, with the idea of 3D printing houses. I come from a Pisan family with deep roots in academia and industry. My ancestor Ulisse Dini was a distinguished mathematician and rector of the Scuola Normale Superiore in Pisa; my father Egisto was head of the Calculations Office at Piaggio in Pontedera and the right-hand man of my godfather, the engineer Corradino D'Ascanio famous inventor of the helicopter and the Vespa. To them I owe my aptitude for invention.
D-Shape is the brand under which my companies convey the technology of my invention known in the academic world as 3D Particle Bed Printing. D-Shape designates at the same time a fabrication method, a machine, and above all a project with a mission in the field of architecture. As much as D-Shape produces 3D printers, today it is completely focused on the production of bio-attractive and regenerative modules for underwater environments, commonly known as Artificial Reefs, in English. The headquarters are in London, but the production units are in Tuscany. We also recently opened a branch in Hong Kong, D-Shape Limited, with which we hope to expand D-Shape in Asia.
3DN: How did D-Shape come about? What is its main goal?
The project started back in 2004 when, during a demonstration of a small powder 3D printer to Piaggio technicians, I had the idea that by scaling the process by two orders of magnitude it would be possible to make a building. In 2005, encouraged by Moreno Chiarugi and Roberto Nannini, two fellow adventurers who had championed the idea, I filed a first patent. It was initially called "Monolith" from the idea of printing houses of "one piece." After repeated attempts to get the project financed in Italy, which were unsuccessful, I eventually decided to move to England, where in 2006 I founded "Monolite UK limited," the first company established with the intention of promoting digital additive manufacturing to the construction world.
In fact, at the time, Contour Crafting, a method of additive construction by extrusion, invented by Prof. Behrokh Khoshnevis in the United States and later renamed extrusion 3D printing, was confined to the realm of academic research. In 2007 I filed a second patent that solved some problems related to the actual feasibility of a building. I thus made my first printer, which I tested in 2008 by creating, with my partner and brother Riccardo, The Radiolaria Pavilion: a concept proposed by architect Andrea Morgante of London-based Shiro Studio. The undertaking appeared in several trade magazines as "The world's first 3D printed structure."
I can proudly say that everything we see today in the field of businesses dedicated to 3D printing at the scale of architecture is something that originated in that first business venture. The construction world, extremely conservative by nature, took note that if someone had made a building automation company there had to be a fund of future and prospects behind it. When on the web the first examples of our achievements went viral in the field of architecture our communications company proposed a re-branding of the project suggesting D-Shape®. This today is the brand under which Monolite UK and the various dealerships and spin offs promote the 3D printing technique of my own invention.
The main goal of D-Shape is the ethical one of offering the new generation of architects a tool to materialize beauty at an affordable cost by including it in the construction cost of a building. I well remember at the time my effort to describe in a short sentence this ethical goal, which is our mission, in the first brochures we distributed around. It was written in English and sounded something like this: "Living in a beautiful place increases our self-esteem. Beauty should not be an optional extra, but should be included in the cost of construction. D-Shape intends to help shape a better world." Some of your colleagues called it Democratization of Beauty.
3DN: In your opinion, what is the biggest benefit of additive manufacturing?
Inside, I have always felt like an architect. As a child there was a postcard in the house illustrating the Sagrada Familia in Barcelona. Those organic forms fascinated me, and that kind of architecture was the kind of architecture I dreamed I would realize someday. But when I took the Technical Architecture course in engineering school decades later, I realized that there was little room for these whimsical ideas. Straight, flat molds and formwork, no frills, otherwise the cost goes through the roof. End of story. When still a decade later the first surface modelers, including the democratic Rhinoceros (1990s) and the first "rapid prototyping" systems (the name "3D printing" had at the time) began to spread in the design industry, I began to realize that in the field of construction there was a gap between the new possibilities of creating shapes of complex geometry at CAD and the actual possibility of making them.
That is why I decided to develop a 3D printing system specifically for architecture: because it allows for the fusion of engineering and architecture in one. Many years later I understood that the work conceived by Antoni Gaudi was the first example of Form Finding and topological optimization. Static function and concrete conglomerate optimized into a form that only 3D printing can physically realize at an affordable cost.
3DN: How do you use 3D printing to produce artificial reefs? With what materials are they produced?
For artificial reefs to be truly effective, in terms of bio-diversity especially, they must be characterized by a high ratio of surface area to volume; they must be rich in cavities to accommodate different species of fish; and they must have high roughness to allow corals, gorgonians, and an extensive variety of biomass to take root on the surface. We generate these shapes mainly by resorting to the use of Generative Geometry applications such as Grashopper.
We collaborate with brilliant digital architects, some of whom have started architectural firms specializing in Artificial Reef design. Just to mention a few names: among the Australians, James Gardiner, David Lennon, Alex Goad; in Spain, Under Water Gardens; in Italy, Rossella Siani who designs really wonderful shapes for us. We were the first to manufacture them with D-Shape technology, but our example has been taken up by many companies around the world.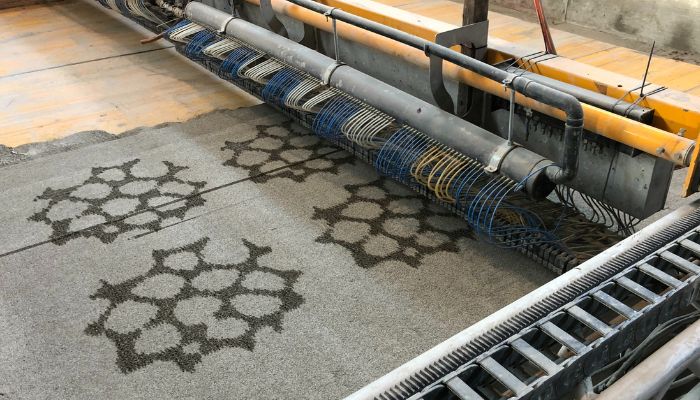 The materials we use are quarry aggregates and pozzolanic or magnesian-based cementitious binders. At first my idea was to use shells from aquaculture processes. We experimented successfully, and I hope that soon we will also produce Reef ulizing this recycled material, which would be perfect in terms of circular economy, bio-compatibility and sustainability.
3DN: What are the projects that D-Shape is currently working on?
Currently D-Shape is involved in the Ocean Citizens project, a project under Horizon2020 funded by the European Union in which our role is to produce about 400 modules that will be shipped to Tenerife, Terragona, Norway and Denmark. We have also shipped 20 modules to Albania as part of an international cooperation project. We are also involved in projects financed with PNRR (National Recovery and Resilience Plan) funds and others with interventions in Marche, Puglia, Sardinia, Tuscany. In Holland and Denmark we collaborate with local WWFs. Finally, in Hong Kong we are involved in regeneration projects in Hong Kong Bay.
3DN: What are the biggest challenges you face in your business?
The challenge every day is to maintain the holistic approach that has characterized the D-Shape project for the past twenty years or so. It involves developing and refining materials and shapes; optimizing our means of production to make production costs affordable and delivery times reasonable; and trying to industrialize processes while maintaining the craft and artistic vocation of our products. We must continually learn from interactions with marine biologists, materials experts, architects and designers how to integrate all requirements to make functional products. All this, without ever losing sight of our dream of beauty that has been the driving force behind our initiatives. In short, to continue to produce an effort to synthesize technology, eco-sustainability and creativity.
3DN: Any last words for our readers?
We want to continue to do beautiful things in coastal restoration to help save the planet. That leaves the idea of 3D printing beautiful houses 'in one piece,' from foundation to roof ridge, including floors, stairs, bas-reliefs, and biomimetic patters. Will it happen? Who knows! We are waiting for an enlightened builder to throw his heart over the hurdle and support us in the endeavor to build a D-Shape 12x12x12 printer fit for purpose! Our motto: "Print Big, Think Bigger!" For more information, D-Shape's website HERE.
What do you think of D-Shape? Let us know in a comment below or on our LinkedIn, Facebook, and Twitter pages! Don't forget to sign up for our free weekly Newsletter here, the latest 3D printing news straight to your inbox! You can also find all our videos on our YouTube channel.
*Cover Photo Credits: D-Shape