Czech Nuclear Power Relies on 3D Printing to Maintain Supply Chain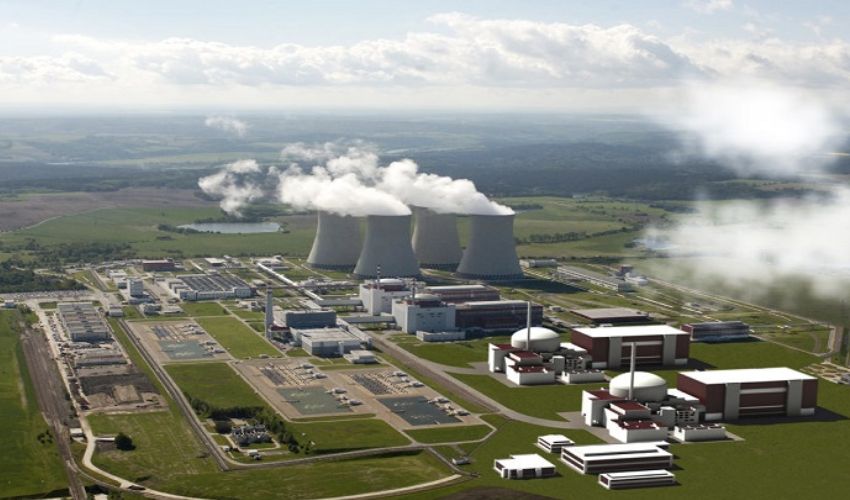 How can major companies which operate in multiple countries and source parts by global trade ensure that they have a consistent and reliable supply of these goods? How about 3D printing spare parts themselves? ČEZ is a utility and biggest public company in Central and Eastern Europe; a conglomerate of 96 companies which work in energy across several countries. The nuclear section of the company, working with Czech nuclear energy firm Škoda JS, has turned to additive manufacturing to resolve supply chain issues and reduce downtime; this year, they produced 4159 plastic and metal parts using the technology.
The large scale printers used by the firms can produce metal parts up to 600kg, a significant weight potential which became necessary after geopolitical situations (that is, the Covid-19 pandemic and the war in Ukraine) caused significant supply chain issues. The firms sought alternative means of generating high volumes of parts, and found that 3D printing could resolve the supply chain issues by offering a sustainable solution to replace defect parts in a short time span. 
Bohdan Zronek, ČEZ board member and director of the nuclear energy division, said: "It is another of the steps …  to the strengthening of our independence in the supply of spare parts and the planned operation of the nuclear units for at least 60 years. Thanks to 3D technology we can produce new, completely identical components, which is important in the event that the supplier no longer exists or does not produce the part." He also emphasized that the choice of technology depends on the part being made: for complex parts, such as a gear wheel, 3D printing is most suitable, but for more geometrically simple parts traditional methods can be used.
Nuclear energy plays a big role in the Czech Republic, which relies on it for 34% of its power. In the US, this figure is 20%, and in the UK, 15%. The advancement of 3D technology can therefore go a way towards improving the long-term outlook of the energy source by allowing the firms to produce spare parts in house, thus solving supply chain concerns. These 3D printed spare parts can therefore ensure a stable long-term solution for Eastern Europe (and of course, more generally). 
What do you think of energy firms using 3D printing to resolve supply chain issues? Let us know in a comment below or on our LinkedIn, Facebook, and Twitter pages! Don't forget to sign up for our free weekly Newsletter here, the latest 3D printing news straight to your inbox! You can also find all our videos on our YouTube channel.
*Cover photo credit: American Nuclear Society