From Switzerland, the New Customized Cancer Therapy With a 3ntr 3D Printer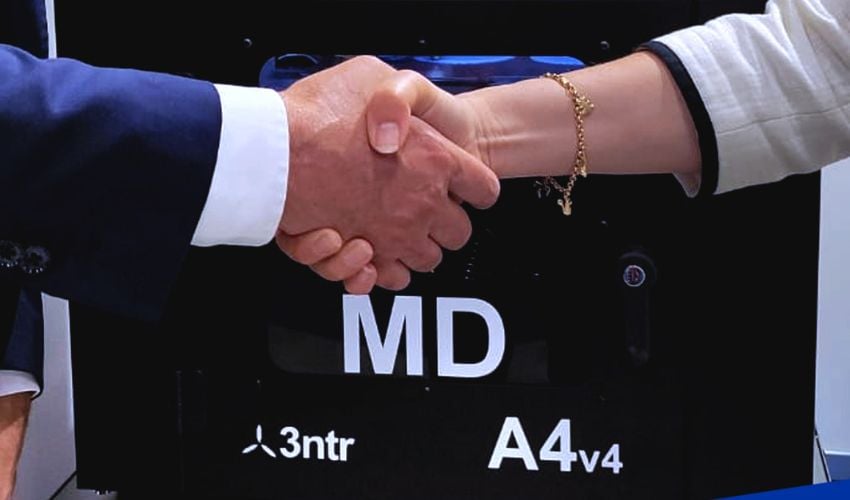 FDM 3D printing as the leader among new technologies is now used to investigate personalized treatments for breast and prostate cancer. 3D printing makes it possible to make fully personalized support and immobilization tools which are very important to ensure the treatment is successful.
HeroSupport: contributing to sensitive care through a 3D printer
HeroSupport is the name of the start-up launched by Giovanna Dipasquale, a medical physicist at the University Hospital of Geneva (HUG). It is a project aimed at simplifying cancer treatment with innovative personalized supports, whose task is to reproduce and fix the patient's body in the established position in all of the treatment sessions.
For the creation of these immobilization tools, the start-up is relying on the valuable contribution of a special 3D printer made by 3ntr, A2v4 MED. A printer using FDM technology, which has special features to adapt to the medical environment as well as HeroSupport's requirements.
Breast cancer treated with respect for a woman's comfort and privacy, thanks to 3D printing
"The idea for breast cancer treatment" – explains Giovanna Dipasquale – "is a 3D-printed rigid immobilization system that adapts to the precise personal shape of each woman. With the help of 3D-printing we transform imaging and treatment tables into personalized supports so that the patient does not have to adjust to the table but the table adapts to each patient in a unique way. This brings precision, simplicity, improved reproducibility, time savings, and patient comfort to clinical practice!"
The immobilization systems, called VENUS shellTM, are 3D printed with A2v4 MED printer using the ABS HD MED polymer, also made for the special requirements of HeroSupport. VENUS shellTM is specifically intended for breast-cancer radiotherapy in prone position where the patient lies on a table with her affected breast hanging down and away from her body. In this position, damaging radiation to other parts of the body, especially the lungs, is minimized. The shells are customized to perfectly accommodate the shape of each individual woman and her breast in the prone position.
Both prototypes and final product are produced on the 3ntr 3D printer with high accuracy. Added to the millimetric precision of breast positioning are increased dignity and comfort for the patient. A result that would not have been possible without the A2v4 MED 3D printer.
FDM 3D printing is an economic contribution to the care pathway
3ntr's A2v4 MED 3D printer proved to be a valuable contributor, also in economic terms, allowing the supports to be produced at an advantageous cost.
"FDM technology is also a perfect solution in terms of price. It didn't make sense to look elsewhere and risk incurring unaffordable figures, when with the 3ntr solution we can achieve targeted therapy, reduce preparation time, waiting time and hospital costs".
The name? A superhero's vision!
"The name HeroSupport" – Giovanna Dipasquale concludes – "reflects both the literal and metaphorical support we want to give our patients: real super heroes, who fight every day with challenging therapies, as well as big and small daily problems."
*Cover Photo Credits: 3ntr