CUPRA accelerates the development of its racing vehicle thanks to AM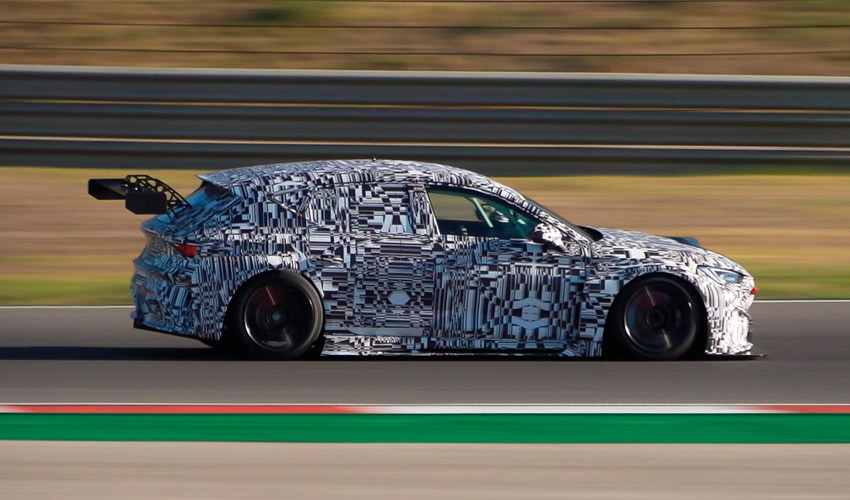 Automotive manufacturer CUPRA recently unveiled the results of its 3D printing work, performed on HP Multi Jet Fusion machines. The sports division of the Seat Group has indeed relied on additive manufacturing to accelerate the development of its new racing vehicle, the CUPRA Leon Competición. Several parts such as the central steering wheel module and the exterior mirrors were designed on a Jet Fusion 5200 machine, allowing the company to gain in agility, flexibility and efficiency.
More and more car manufacturers are relying on additive manufacturing, and more specifically on HP Multi Jet Fusion technology. Volkswagen, in particular, is gradually moving towards the mass production of more efficient and lighter parts for its cars. At the moment, the group is said to have 3D printed more than 10,000 parts! It must be said that 3D technologies offer multiple advantages to players in the sector and the growth of 3D printing materials is multiplying the number of possible applications. Composite materials, PEEK, polyamide, metal: the offer is more extensive, which allows industrialists to find mechanical, chemical and physical characteristics close to those found in the injection environment.
Xavi Serra, technical development manager at CUPRA Racing, explains: "Our main objective is to have a lot of parts in a short time. This production method will allow us to quickly test many designs and iterations. As vehicle development is now done in parallel, additive manufacturing allows us to react quickly to any changes in the design process."
Thus, the teams were able to imagine several shapes and functionalities to parts such as the exterior mirrors. On a race car, these should have the same shape as a conventional vehicle – however, the engineers at CUPRA wanted to go further. They explain that they have added an air intake duct at the points of maximum pressure to cool the driver. The parts were tested in a wind tunnel under the same extreme conditions as a standard production part, and then on the race track in Portimao, Portugal.
In addition to the mirrors, CUPRA says it has 3D printed the hood vents, central steering wheel control module, air intake and cooling ducts. Everything has been tested on the circuit and the results are very encouraging. Xavi Serra concludes: "Additive manufacturing is and will continue to be the key in countless areas to turn the most complex ideas into reality." You can find more information on the Seat website HERE.
What do you think of the CUPRA vehicle? Let us know in a comment below or on our Facebook and Twitter pages! Sign up for our free weekly Newsletter, all the latest news in 3D printing straight to your inbox!