TOP 12 of the craziest 3D printing materials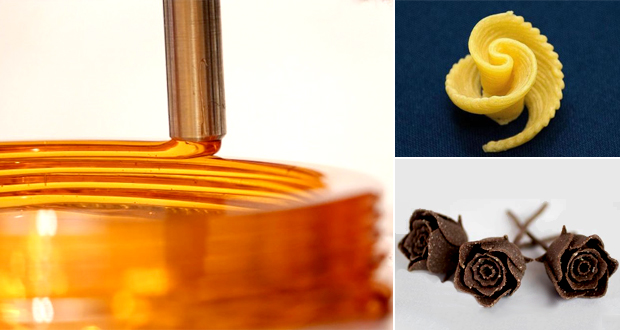 When talking about 3D printing, you're of course going to talk about the different materials used for it. From plastic and metal to ceramic, it's usually relatively not too conventional. But while these may be the most widely used, there are also a multitude of more 'original' materials, some of which you probably never thought you could even use! This is why 3Dnatives has made this selection of the TOP 12 craziest 3D printing materials that have led to the most innovative ideas!
TOP 1 – Melting for this edible material
When hearing the word chocolate alone, most people will automatically have a smile on their face. Well, what if we told you that printing using chocolate can be done using Fused Deposition Modeling? Well, it can! When printing, each layer corresponds to a level of thickness for the chocolate, with the only differences being that the impression time takes a little bit longer and the temperatures are lower (in order to preserve all the flavor of the chocolate). The famous American chocolate brand Hershey's has begun developing their own 3D printer, the Cocojet, alongside the manufacturer 3D Systems.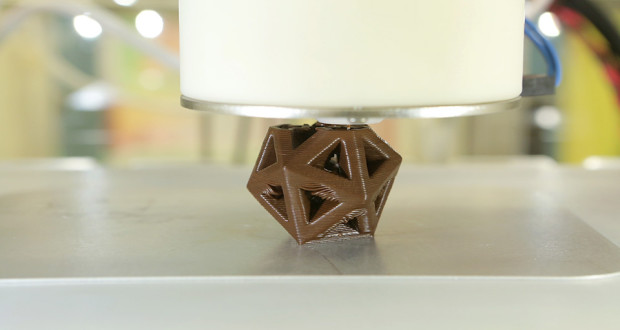 TOP 2 – Ashes to Ashes, Dust to…Statue?
While most people want a unique and special way to be remembered once they've passed, the Chinese artist Zhufei has decided to fulfill this request through a rather amazing idea to help preserve those who have passed. Instead of putting their ashes in an urn, he uses them as a printing material to make a statue of the deceased. The process takes only 3 hours after which the family can then bring it home. While this may seem unconventional, it is another way to help keep the memories of our loved ones alive.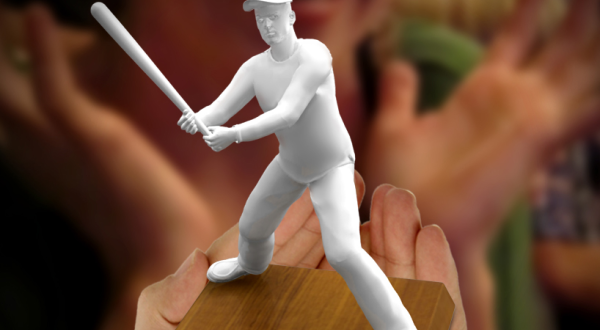 TOP 3 – Why only Drink beer when you can use it is a filament too!
From food to drink, beer is a versatile beverage that you either love or hate. American filament manufacturer 3Dom, who are already known for their biological materials based on coffee and hemp, have developed beer-based filaments! Buzzed filaments have the natural color of lager and are made up of two elements: classic PLA and waste from beer brewing. The 500 g coil is available on 3D-Fuel for $39.99 USD (about £32). Now you can 3D print your own beer mug with beer! Who would have ever thought?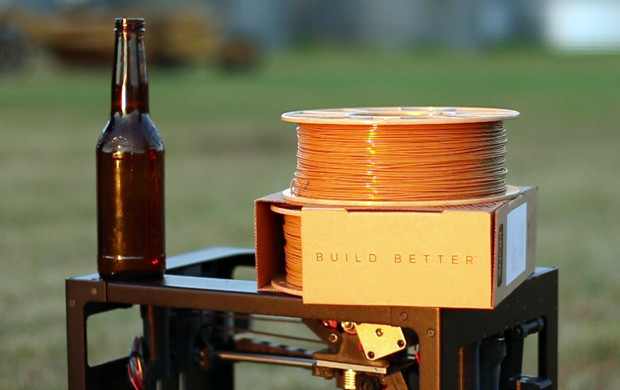 TOP 4 – Sand and the Sahara
Solar Sinter is a 3D printer created by Markus Kay. Kay's goal in creating a printer was to meet the current need to preserve the resources that we have at our disposal. The technology behind the machine relies on a laser sintering process that uses the sun's rays to heat the material, instead of a laser. Using only desert sand, it is heated by the sun, which then can sinter layer by layer until your final product is complete! Both original and environmentally friendly, we are excited to see more innovation like this in the future!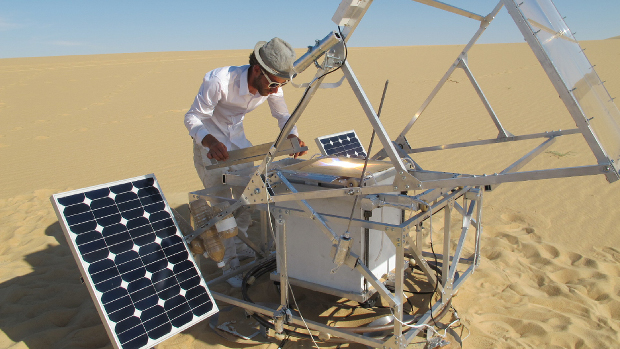 TOP 5 – The art of sugar
3D Systems was one of the first to use this material (in the form of a powder at the time) for the launch of its ChefJet Pro in 2015. One of the first 3D printers, 3D systems wanted to show the machines full potential by creating a replica of the Château de Versailles, a brioche that was embellished with sugar-based structures that were printed using 3D printing.
A few months ago, an MIT student, Victor Leugn, worked alongside a Chinese company to develop sugar-engraved 3D sugar sculptures. His study is based on the impression of glass after he quickly realized that this material had the same properties as sugar
TOP 6 – Recycling and Tires
Each year, 259 million tires are thrown away in the United States. An alarming figure when we know that they are one of the main sources of global pollution today. To address this problem, a company located in California decided to reuse them by turning them into a 3D printing material.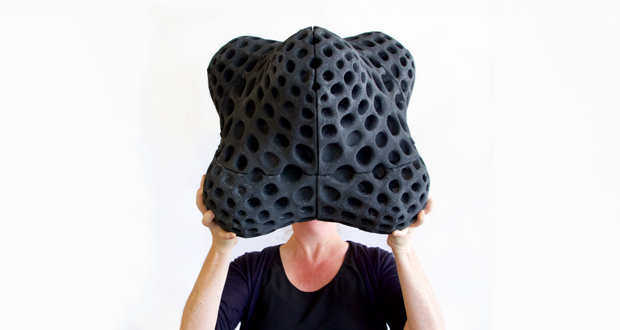 Creating their first object the "Rubber Pouff", using Selective Laser Sintering and a powder obtained thanks to the recycled tires, we believe that this could be an initiative that could be implemented within different companies!
TOP 7 – Pasta in motion
The Italian brand Barilla has revealed its first 3D printer that is capable of producing fresh pasta in cool shapes, and in less than two minutes! With a main objective of selling this machine in the restaurant industry, we believe that this machine would be perfect for any restaurant or for all you pasta lovers out there!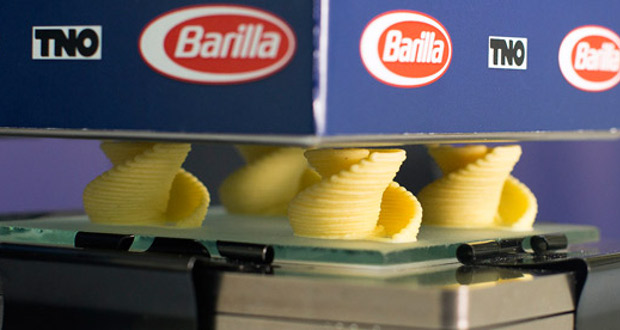 Based on FDM technology, this printer requires just water and flour to operate, depositing the mixture layer by layer until it reaches the desired shape. For now, there is still only a prototype, but we hope the it will be ready later this year!
TOP 8 – Classy Crystal
Israeli company, Micron3DP (who partnered with MIT) revealed a few months ago its 3D glass printing technology. Working together, they've developed a process that expected to be commercialized soon.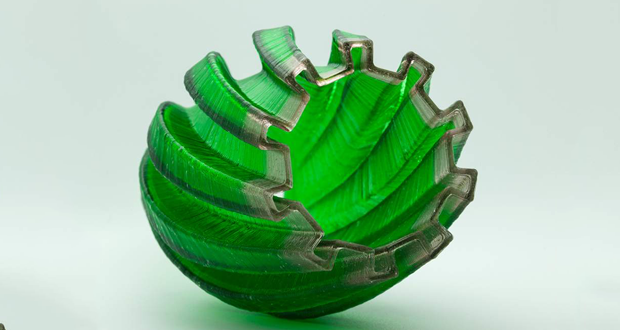 Glass offers high chemical strength, biocompatibility, easy sterilization, and many other properties that make it very attractive to those in the medical and aerospace industry. To achieve the transparency wanted, the printer must reach temperatures of up to 1640°C (about 2984°F). The creation of the parts is done by layering through Fused Deposition Modeling. Although, this does limit the overall procession of the finished model
TOP 9 – Chewing gum and 3D printing
Chia-Ling Lin and Maria Nelson joined forces to found Gumlab.uk, the first English startup that prints 3D chewing gum. Their 3D printer, the GumJet, is a classic 3-axis FDM printer that uses a different sort of material. What kind of material could that be? Well, like the title gives away, it's chewing paste! During the printing process, the paste is flavored to give taste to the final product and is extruded and superimposed layer by layer. According to the designers, printed chewing gum has the same taste as the traditional chewing gums that you would find in your local Wal-Mart or Tesco. The only difference lies in its texture. When you start chewing it, you can feel the different layers of the impression!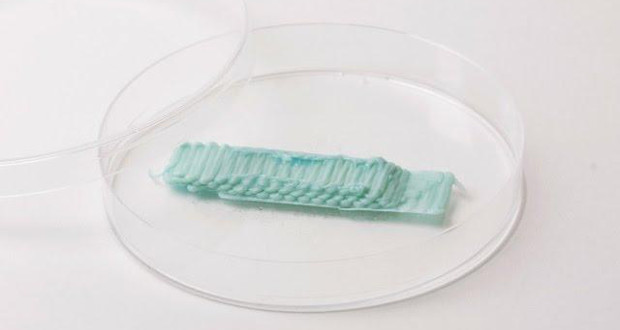 TOP 10 –Whoever said that cork was only for wine?
While most people are familiar with the cork found as the stopper in your bottle of wine (about 80% of cork used today is used for this purpose) Colorfabb, a Dutch company, saw another use for it and decided to design a cork filament for use in a 3D printer. The CorkFill has the ability to be used in any 3D FDM printer, it does not require any specific technical features, using for example temperature; the filament is printed at typical temperatures of between 210°-230° C (410° to 446° F).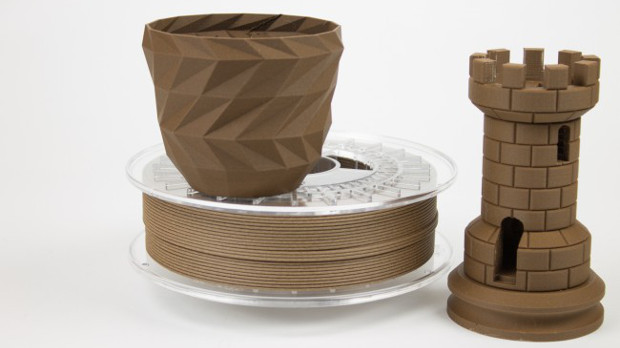 TOP 11 – Bamboo reimagined
Continuing with the original filaments developed by Colorfabb, this time the Dutch company has moved towards Bamboo. A plant typically associated to Pandas in the lush hills of China, this plant is characterized by its long hollow stems and fast growth. BambooFill is a blend of PLA/PHA and bamboo fibers, making it a material that is 100% organic. Offering good adhesion and isotropy (meaning that it has a strong ability to be printed in all directions), it also smells good! Giving you an after print smell that everyone loves, popcorn!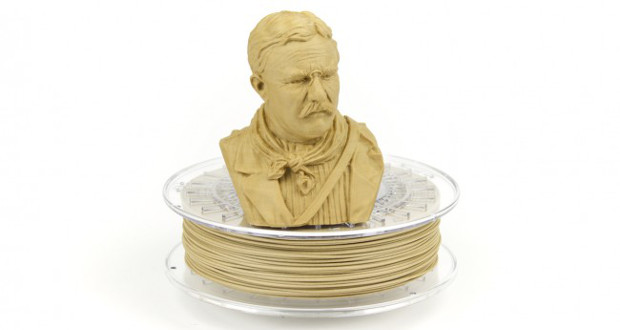 TOP 12 – Flax and filament
French design office Texilis, specializes in innovations surrounding Flax, By designing a 3D filament based on flax, it has allowed them to operate in various sectors such as construction, leisure and 3D printing. This filament is a biodegradable PLA-based blend that fits most 3D FDM printers. By offering better resistance than plastic as its flexibility and tension are higher, it allows it to reduce the thickness of the printing layers, thus reducing the weight.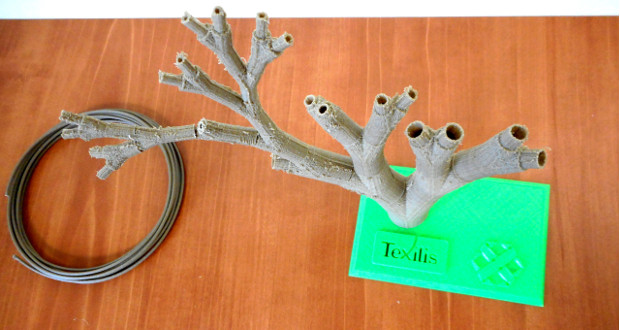 What material was the most surprising to you? Let us know in a comment below and don't forget to add us on Facebook and Twitter!