Florida researchers print corneas for the first time in the U.S.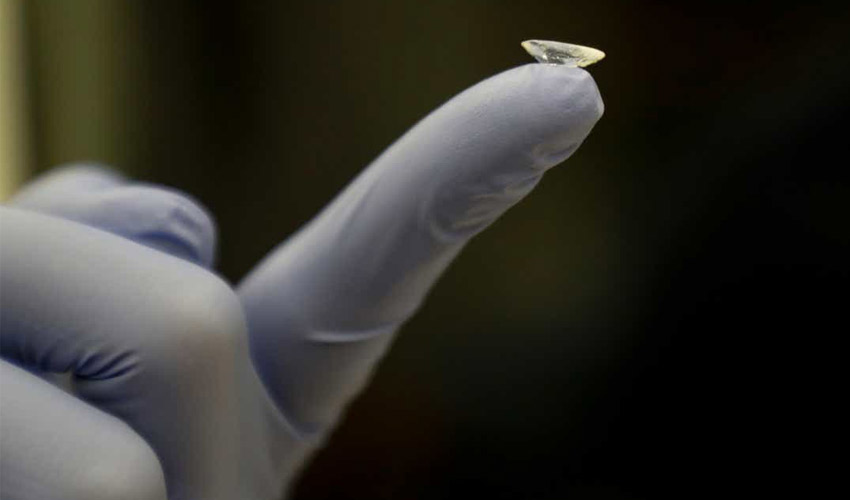 At Florida A&M University, a small team of researchers focus on corneal 3D printing, a rapidly evolving application case in the bioprinting market. The team managed to create the first high throughput printing of human cells in a 3D print of the cornea. In fact, the team's research focused heavily on printing speed, the scientists explain that they have developed a method to create several corneas in just a few minutes using a bioprinted scaffold from human cells – a first for this sector!
Corneal 3D printing is probably not unknown to you and for good reason, many researchers have already studied the issue, whether in England at the University of Newcastle or in India with the young startup Pandorum Technologies. All these projects aim to help the visually impaired and provide more effective corneal transplant solutions tailored to each patient. But 3D technologies have their limits and the process is not yet perfect; we will have to wait a few more years before 3D printed corneas can appear.
Yet the work of these American researchers is promising. The project began in early 2018 and focused on replicating the collagen matrix of the real cornea via 3D printing from stromal cells or keratocytes. These cells help to develop and maintain normal corneal structure and transparency, while helping to repair tissues after an injury.
Led by Professor Mandip Sachdeva, they go further and hope to improve the efficiency of the bioprinting process by increasing the creation rate. To do this, they created a mold that should allow them to bioprint not one cornea but several at a time. According to the team, the process was simplified to capture the diameter and dimensions of a cornea directly in the 3D printer, which can then create six corneas using a material incorporating human cells in about 10 minutes.
Professor Sachdeva adds: "We simulate the human system. The cornea will have several of the cells lined up and you can study how much drug is going through and what's happening in a much more efficient manner and minimize animal testing." On the application side, 3D corneal printing is expected to have a significant impact on corneal transplants – this is a long-term objective of the project – and allow the creation of an in vitro model for drug research and screening. You can find more information HERE.
*Cover Photo Credits: Tori Schneider/Tallahassee Democrat
What do you think of this new research in corneal 3D printing? Let us know in a comment below or on our Facebook and Twitter page! Don't forget to sign up for our free weekly Newsletter, with all the latest news in 3D printing delivered straight to your inbox!