3D printing copper on surfaces can kill COVID-19 virus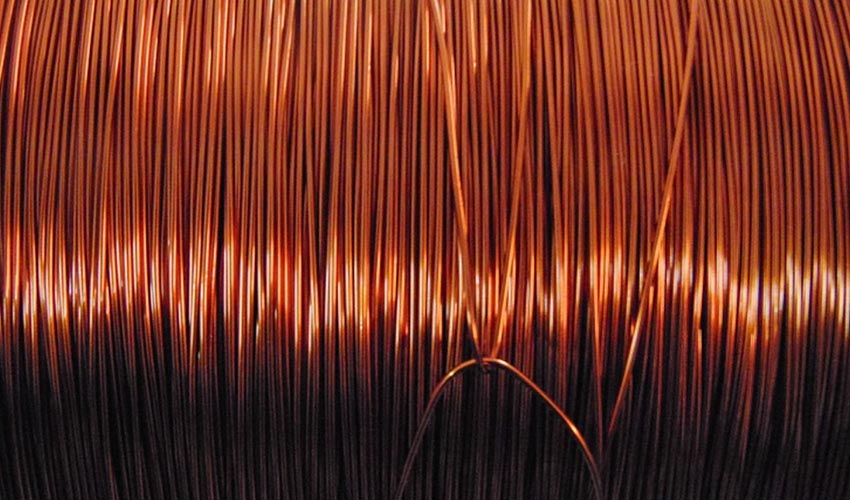 The Australian company SPEE3D has developed and tested a fast and affordable way to 3D print antimicrobial copper onto metal surfaces. Laboratory tests have shown that touch surfaces modified by this process kill up to 96% of SARS-CoV-2 – the virus that causes the COVID-19 illness – in just two hours. In the 3D printing sector, a number of companies are working on initiatives to curb the spread of the COVID-19 virus. Some are working on producing medical equipment at scale such as face shields, masks or ventilators, whilst others are studying how additive manufacturing can help prevent the virus from living outside of our bodies.
For example, in Spain, FICEP S3 developed a device called AMS mini capable of sterilizing the air. Their device can get rid of bacteria and microorganisms, including the COVID-19 virus present in air droplets. However, transmission can also happen from touching a contaminated surface. Scientists around the world have warned that SARS-CoV-2 can survive for up to 3 days on surfaces, therefore it makes perfect sense to tackle this issue too. This is why SPEE3D, which manufactures metal additive manufacturing solutions, has developed a way to 3D print antimicrobial copper proven to kill the COVID-19 virus.
The Australian company is modifying its 3D printers with new algorithms to allow existing metal parts to be coated with copper. Given that copper parts are difficult to produce using traditional methods, 3D printing may be the only tool available to rapidly deploy copper, and at an affordable price. Copper has been proven to eradicate bacteria, yeasts and viruses rapidly on contact by breaking down the cell wall and destroying the genome. The SPEE3D team was able to coat a stainless-steel door touch plate and other handles in just five minutes. The digital print files were then sent to participating partners around the globe, allowing the simultaneous installation of newly coated parts in buildings in the USA, Asia and Australia.
After some tests, the results showed that 96% of the virus is killed in two hours and 99.2% of the virus is killed in five hours, while stainless steel showed no reduction in the same time frame. Stainless steel is currently the material typically used in hygiene environments. With laboratory testing complete, this new type of solution could be adopted by actors in the medical sector or anywhere where surfaces are likely to be contaminated by applying the coating on door handles, rails, touch plates in hospitals, schools, and other public places.
One of the participating partners of this project is the University of Delaware in the US. Assistant Director Digital Design and Additive Manufacturing at the university comments: "We recognised the importance of developing simple, yet highly impactful, solutions that have been proven effective on COVID-19. Recognising supply chain shortfalls over the last couple of months, it was clear to this team that fabrication speed was a priority. Using this technology, we are able to rapidly transition safe options for high-touch surfaces."
You can find more information on other initiative in the 3D printing sector HERE, and more information on SPEE3D's project HERE. What do you think of 3D printing with copper to kill COVID-19 from surfaces? Let us know in a comment below or on our Facebook and Twitter pages! Don't forget to sign up for our free weekly Newsletter, with all the latest news in 3D printing delivered straight to your inbox!