Cooperation Between Siemens and Xerox Is Now Official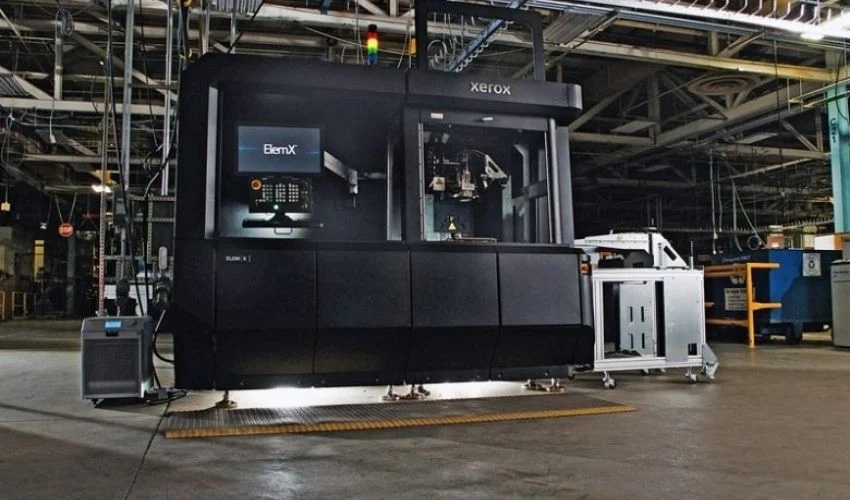 Siemens and 3D printing company Xerox Elem Additive Solutions have announced a joint collaboration. Xerox is a well-known American technology company that has recently started to enter into the field of additive manufacturing with their innovative new metal technology, meanwhile Siemens is one of the world's leading companies within the manufacturing industry. The goal of the future cooperation is notably to strengthen the capacities of metal 3D printing in both companies. As a result, they are eager to further advance and develop industrial additive manufacturing through shared innovation and partnership. This project belongs to one of the many cooperations of Siemens, following the long-term goals of the company.
Xerox's recent press release noted that Siemens has acquired an ElemX metal 3D printer to expand and enhance its fleet of 3D printers at its Charlotte Advanced Technology Collaboration Hub (CATCH). The CATCH facility at Siemens was built with the intention of advancing the industrialization of additive manufacturing. This will be done by working more closely with machine manufacturers, material suppliers and end customers.
ElemX Metal 3D Printer Details
ElemX is based on the Liquid Metal AM (LMAM) process and was designed as a 3D metal printer that has been designed to be used more simply and safely. Supply chain stabilization in transportation, aerospace, millitary defense and industrial manufacturing was also taken into consideration. The printer's straightforward use also requires no special modifications to the equipment. Additionally, unlike many other metal 3D printing technologies, the ElemX requires minimal post-processing allowing for shorter manufacturing time.
What is also known about the printer is the fact that it uses a low-cost aluminum wire, which is melted and distributed via a magnetic inkjet system, to create the desired parts. As a result, the Xerox 3D printer guarantees to meet Siemens' very stringent requirements. The reliability of being able to produce spare parts on demand improves complex global supply chain resiliency as well as reduces the hidden costs of traditional manufacturing methods.
Siemens and Xerox on their collaboration
Together, Xerox and Siemens share an interest in exploring and further improving technical developments in automation, software, materials and processes of current and future ElemX systems. In the press release, Tali Rosman, VP and GM of Xerox, states, "Siemens and Xerox share a similar vision to advance manufacturing through creative and collaborative partnerships that collectively push us forward in the right direction. This is another important milestone for our ElemX technology, and we look forward to working with an innovative and forward-thinking organization such as Siemens. Together, Siemens and Xerox Elem Additive Solutions will enable our customers to manufacture parts on-demand with confidence and maximize new opportunities to improve supply chain resiliency."
Siemens also underlines how pleased they are with their future collaboration with Xerox. Tim Bell, Head of Additive Manufacturing at Siemens Industry, Inc. notes, "We are pleased to join forces with Xerox and drive the industrialization of additive manufacturing through digitalization. Working together with Xerox, we're bringing decades of proven Siemens automation experience and technology to additive manufacturing helping customers mainstream mission critical production tools for future manufacturing strategies." Siemens is the latest addition to the Xerox Manufacturing Partner Network (MPN) and continues its journey as a prominent and trusted partner in the AM industry. You can find out more about this in the press release HERE.
What do you think of the Siemens and Xerox collaboration? Let us know in a comment below or on our Linkedin, Facebook, and Twitter pages! Don't forget to sign up for our free weekly Newsletter here, the latest 3D printing news straight to your inbox! You can also find all our videos on our YouTube channel.
*Cover Photo Credits: Xerox