15 Cool Things to 3D Print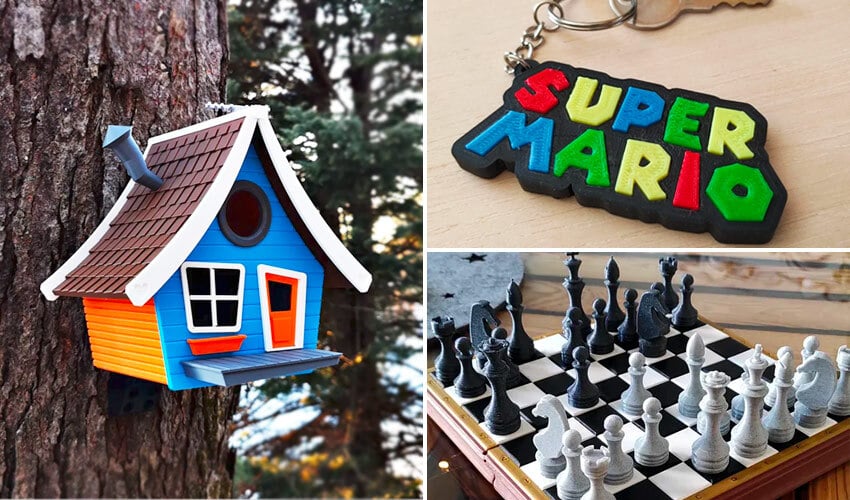 You know that we love to share STL files and ideas for you to print with your desktop 3D printer. Though many center on certain topics, like holidays or themes, this time we wanted to share with you some of the cool things to 3D print that we found for 2022. From useful tools to help you in your everyday life to incredible décor to fun projects for all geeks in your life, we have something for everyone. Check out our list below, divided into three categories (useful, decor, geek), and let us know what you think! Do note that in each description with you will the link to download the mostly STL files, both free and paid. Have fun and happy printing!
Useful Things
The 3D Printed Water Bottle Opener
I'm sure we all know the feeling. It's a hot summer day and you just want a sip of water to relieve your parched throat, but the lid is screwed on too tight. However, with this next 3D printed gadget, you will no longer have to worry! This free STL file on Thingiverse from Terence Ang will allow you to unscrew even the hardest bottle caps thanks to its easy to hold shape and grippy edges. You can download it HERE.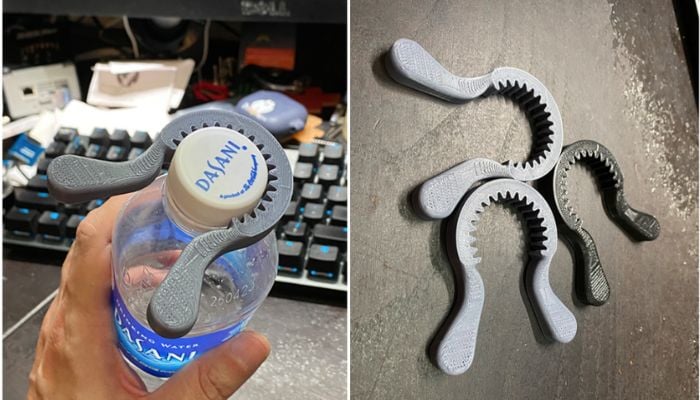 A Q-Tip Dispenser
Another useful object that you can't miss on our list of cool things to 3D print is this Q-Tip dispenser. Now, with your 3D printer you can create this simple dispenser which can be installed on any sink. Its square shape is designed to be able to push the supply of cotton swabs through the upper opening and, as one is taken, the others come down, ready to be used. It also has a lid on the top to cover part of the dispenser and give a more aesthetic touch. If you want to make your own dispenser box, you can download the STL file from Thingiverse HERE.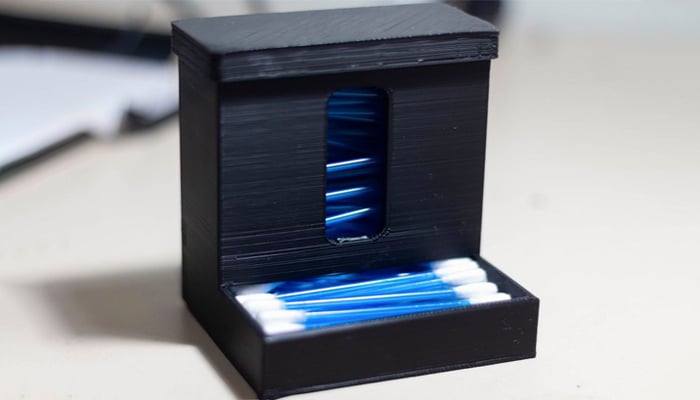 A Cool Spaghetti Measurer Made With 3D Printing
Has it ever happened to you that you wanted to prepare spaghetti for one person and you go overboard with the quantity? Don't worry, it happens to all of us. However, today we bring you the solution to the problem, with nothing more and nothing less than… a spaghetti measurer! Thanks to its design with various circumferences of different sizes, this object will allow you to measure the ideal portion of spaghetti according to the number of people who are going to eat it . If you have a 3D printer, you can now make this kitchen tool easily and simply. You can find the 3D file on the Thingiverse website HERE.
A 3D Printed Laptop Stand
If you telecommute or spend time at home with a computer, you probably need a laptop stand. Laptop stands are accessories designed for two main functions: to place the computer in a more ergonomic position and to promote ventilation, a necessity when you start to feel your laptop's fan overworking itself. There is a wide range of stands that fit any equipment: cooled bases, lecterns, fixed or height-adjustable, among other models. In recent years, the design and efficiency of laptop stands has improved enormously. HERE you can download an STL file which you can use to print your your very own computer stand.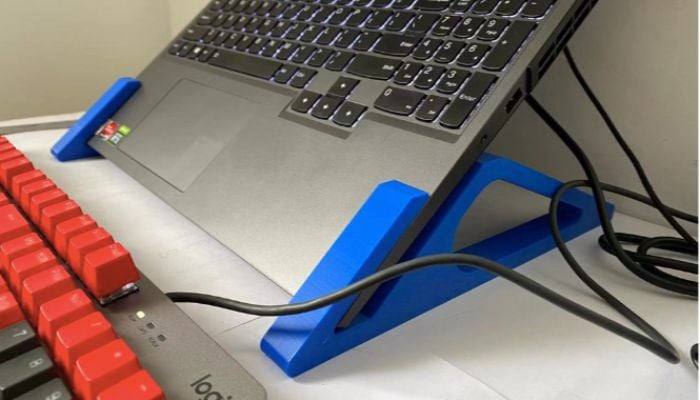 Have A Better Snack with the Baby Yoda Cookie Holder
For the next useful tool on our list of cool things to 3D print, we bring you a tool that will turn snack time from ordinary to extraordinary. Who doesn't know the famous Yoda from the Star Wars saga? Well this time this model is of Baby Yoda, or Grogu, the fan-favorite character of the Disney + The Mandalorian. The model is the perfect to put your favorite cookies before dipping them in milk. It is an easy to print piece, and can be printed in any size to fit the cookie you want. Of course, they recommend supports for the handle and base. Knowing you can can print your own very own Baby Yoda in resin, what are you waiting for? Download the STL file HERE.
Cool Decor to Print
The Industrial MONSTERA POT
The Monstera pot is the perfect solution if you are looking for a unique and personalized flower pot. 3D printed, it has a striking design and is much lighter than traditional flower pots. The Monstera can be designed without a support structure and has a square shape, so it can also be used by people looking for a pot with unusual dimensions. As its name suggests, it can obviously be used to plant monsteras, a popular, distinctive looking house plant. Find the model HERE.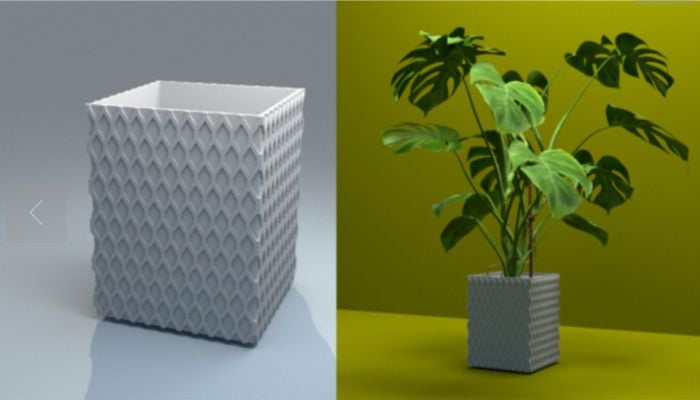 A Cool Minecraft Lamp You Can 3D Print
Here is the perfect decor for fans of Minecraft! On Thingiverse, the maker Iron_Harrier offers a lamp that is inspired by the famous video game. Composed of 4 different shades of gray, the lamp has 5 sides which must be printed separately and then assembled. The designer specifies however that they should not be glued to the base of the lamp. A Philips smart bulb multicolor is used as a light source. you can find the 3D model HERE!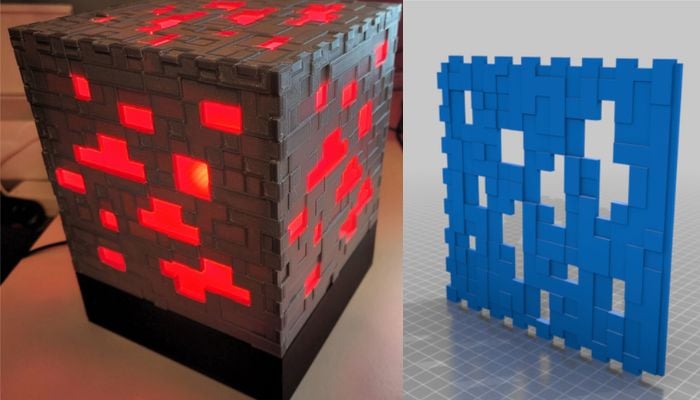 A Distinctive and Fun 3D Printed Birdhouse
As summer is upon us, why not 3D print a little birdhouse to welcome your local feathered friends? That's what designer PA1 is offering on the Cults website. The house in question is "tooned," or made to look like a cartoon for all of you out there who are young or at least young at heart.To ensure that no mistakes are made during the printing process, the maker has also added various instructions on the marketplace to follow. For example, he explains that large parts can be made with a layer height of 0.3 to speed up the printing time and that there is no need to move the parts, they are all already placed in the right orientation. Finally, if this one is not to your taste, PA1 also offers two other models of birdhouses to be 3D printed! You can find the model HERE.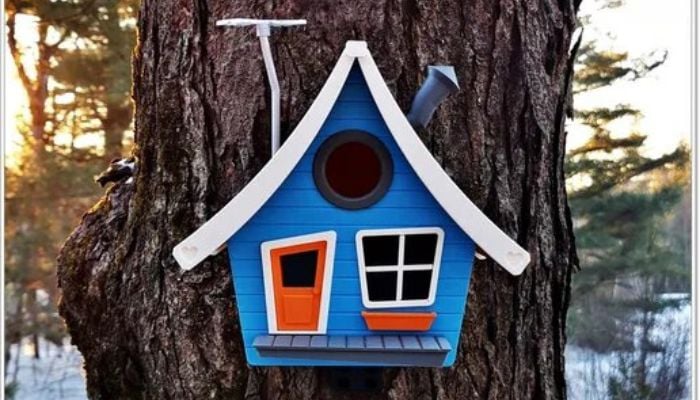 A 3D Printed Dragon Egg
If you are passionate about all things fantasy, then this application will definitely please you! For the next on our cool things to 3D print list, we turn to maker DoritoMojito who, on the Thingiverse website, has made an STL file available which would allow you to 3D print your very own dragon egg. Available in three colors, blue, purple and green, it is possible to print the dragon egg from a 3D resin printer and using FDM machines. The designer says he used the 3D printer Photon from Anycubic. Modeled on Blender software, the dragon egg is the perfect application to decorate your home or to offer a gift to a fan of the famous Game of Thrones series. Do note, that thankfully no baby dragons will be harmed in the 3D printing process. You can find the model HERE.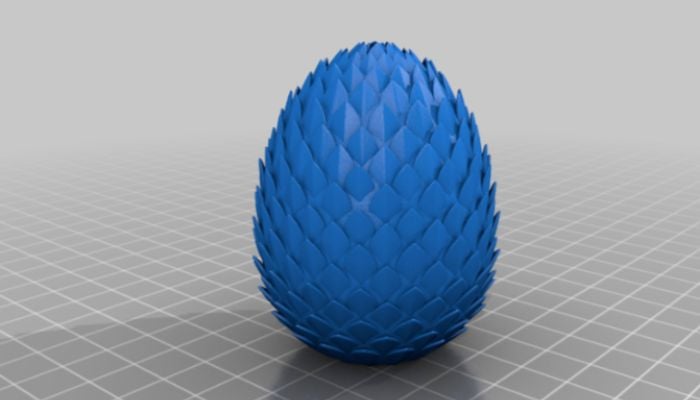 Miss Pac-Man Lamp
With the next offering on our list of cool things to 3D print, let's take a trip next to our childhood, when we spent hours playing the classic arcade game Pac-Man. Now, you can re-experience the same joy with this Miss Pac-Man lamp that you can place in your home! Easy to 3D print and wire with LED ribbon, this lamp not only looks cool, but is sure to be a real head turner…. For the 3D printing of this file, the user needs white, red, black and blue filament colored filament in addition to the world-famous Pac-Man yellow, so that Miss Pac-Man can shine in all her glory. You can download the file HERE for about $3 on Cults3D.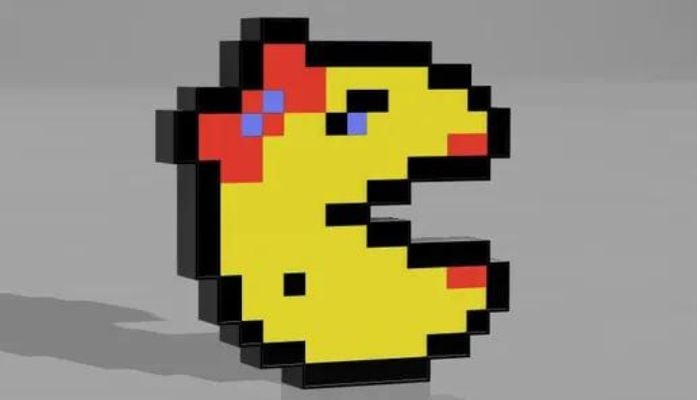 3D Printed Things for Geeks
SU-33 Flanker-D Kit Card
This kit card of a Su-33 Flanker-D not only provides a lot of fun during 3D printing, but also during the subsequent assembly of the plane. For those who are perhaps unfamiliar, the Sukhoi Su-27K, which is apparently now known as the Su-33, NATO reporting name: Flanker-D, is a Su-27 modified for carrier-based operations was modified for carrier-based missions. According to the creator of the kit, PhabulousPhantom, it differs from the SU-27 as it has a strengthened airframe, an arrestor hook, folding wings and stabilizers. Now, if you also want to 3D print this plane, then you don't need any support structures for this. Gray PLA is specified as the material to be used, and you should print with a layer height of 0.2 mm and a 100% fill. Also, due to the relatively tight fit, the use of adhesive is recommended. The file is available for download HERE.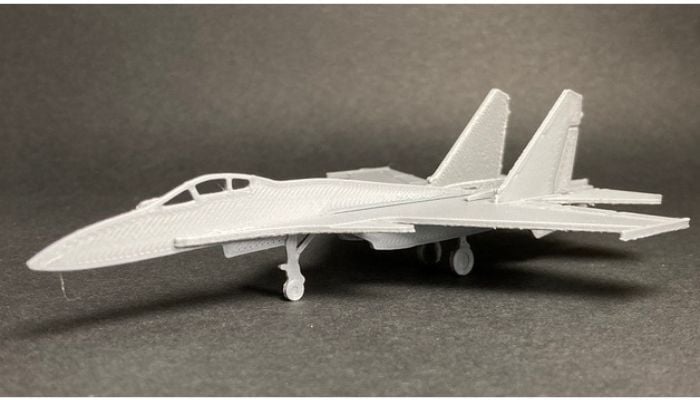 A Tablet holder for Easier Drone Flights
In addition to being interesting to print, this tablet holder can be used in a variety of ways. For example, this piece can make drone flights much easier! Specifically, the tablet holder offers the possibility to attach a drone controller. And thanks to this, the drone pilot can fully concentrate on the flight. It is however important to print a solid filling in order to ensure the necessary stability. You can download the file HERE on Thingiverse.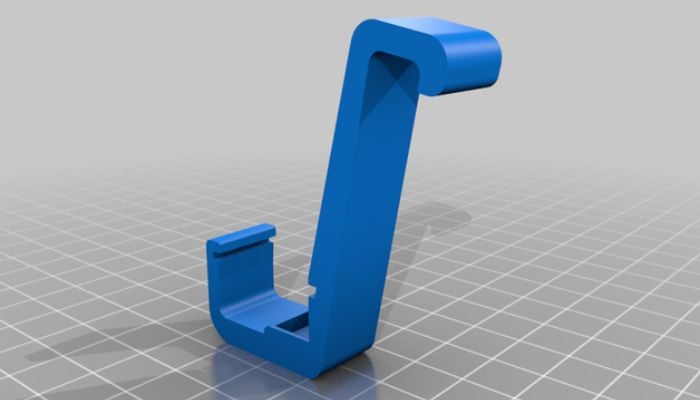 A Super Mario Keychain
Nintendo's Super Mario games are probably the most popular and well-known video games in the world. For many of us, Super Mario is a sweet reminder of the countless hours of fun we've spent playing the adventures of the famous Italian plumber. This simple and easy-to-print keychain is a perfect accessory, which can be carried anywhere and bring back childhood memories every time you take out your key. The main part and individual letters are printed separately and can be easily put together afterward. The simplicity of the keychain makes it especially suitable for 3D printing beginners. You can download the keychain HERE.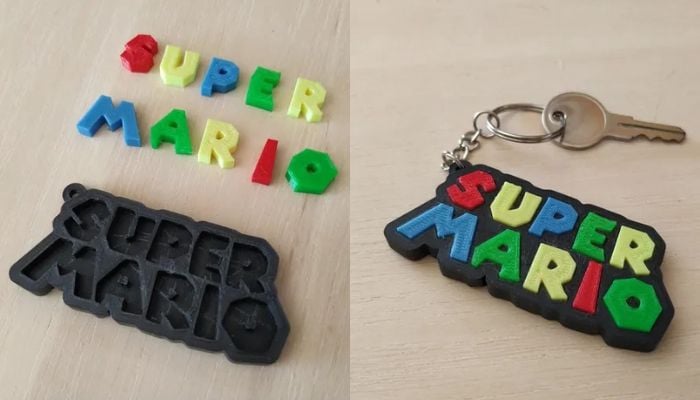 A 3D Printed Dungeon for Tabletop Games
Another on the list of the really cool things to print is this 3D printed dungeon. The simple yet stylish parts can be put together in any way desired, providing a perfect board for any dungeon-themed game of your choice. Especially for fans of tabletop RPG games like Dungeons and Dragons, this 3D printed dungeon is a perfect way to give your next game an authentic-looking setting for exciting playing sessions. You can download the dungeon HERE.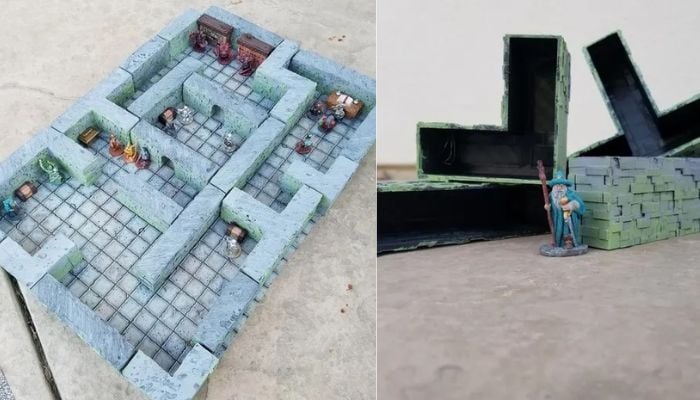 A 3D Printed Chessboard
Chess is one of the most known and played games in the world. No matter what your age, the strategy board game always manages to fascinate people and is without a doubt one of the best games ever invented. This 3D printed chess set has all you need to start playing the famous game. No matter if you want to play at home, use it to pass the time on a trip, or simply use it to put it on display somewhere, this chess set definitely is a cool thing to print for all chess fans out there. You can download the Chess set HERE.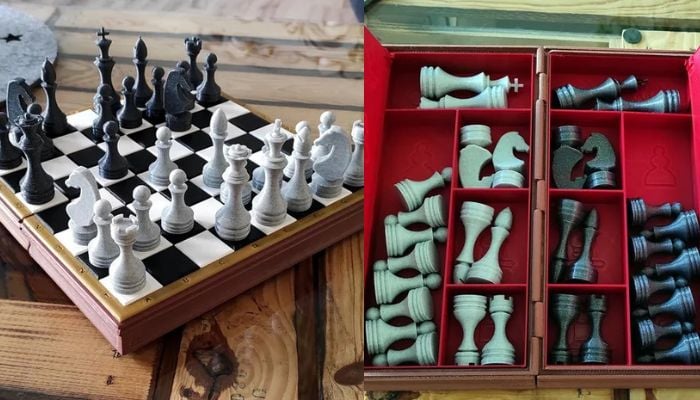 What do you think about this list of cool things to 3D print? Let us know in a comment below or on our Facebook and Twitter pages! Sign up for our free weekly Newsletter, all the latest news in 3D printing straight to your inbox!