Concrete 3D Printing Will Be Used for the UK's New High Speed Rail Network, HS2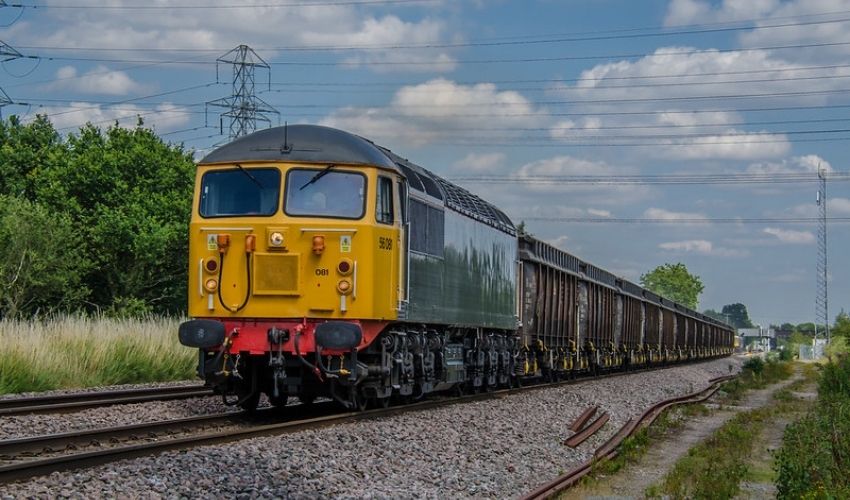 In January 2012, it was announced that a national high speed rail network would be built in the United Kingdom, the HS2. Currently, construction is underway on the first phase of the rail, covering 140 miles between London and Birmingham. In order to reduce costs as well as have greater beneficial benefits, the HS2 Ltd's London tunnels contractor SCS JV (Skanska Costain STRABAG Joint Venture) has decided to use a new technology "Printfrastructure," which is essentially 3D printing using concrete reinforced with graphene, for the project.
The HS2 was designed as a way to improve infrastructure across the UK, giving a more environmentally friendly option for travel. Once it is finished, it will serve passengers throughout the country thanks to stations in London, Birmingham, Leeds, Manchester, Sheffield and the East Midlands. The new railway is expected to convey up to 26,000 people while moving at speeds of up to 250 miles per hours, revolutionizing transportation in the United Kingdom. However, there have been certain constraints to building the line, such as needing to reduce environmental drawbacks and costs as well as needing a way to construct next to live rails. 3D concrete printing is the solution to that problem.
3D Printing and Concrete Reinforced with Graphene: A Winning Duo for the HS2
SCS JV will use computer operated robots to create structures on site, thus removing the need for complicated and expensive logistical plans. Additionally, thanks to the automation of the system, it will be possible to continue working next to a live railroad thus meaning it will not be necessary to stop construction while the trains are running. In terms of 3D printing, the company seems to be using using an extrusion process, focusing on developing structures with an internal lattice structure, a unique geometry which is strong while reducing the quantity of concrete required, thus cutting waste and providing a significant environmental advantage.
Another interesting aspect of the project is how the concrete has been reinforced. A breakthrough in the technology was developed by ChangeMaker 3D working with advanced materials specialist, Versarien, who have further strengthened the 3D concrete printing process by combining the concrete with graphene, the strongest material ever tested. The concrete has microscopic strands of graphene, only several atoms, thick running through it, replacing the traditional steel that is often found in reinforced concrete.
Already the benefits of this new method are clear. The combination of this new material with 3D printing has helped to drive improved site safety, resulted greater construction flexibility, shorter build time and a smaller carbon footprint. SCS JV itself estimates that by using this process and material, they should be able to reduce the carbon footprint of the project by up to 50%. This is thanks to a combination of removing the steel and being able to use less concrete (producing less waste) but also because by printing on site, there will be less transportation of materials and blocks.
SCS JV Temporary Works manager, Andrew Duck concluded: "Automation enabled by Printfrastructure's 3D reinforced concrete printing creates a factory-like environmental that delivers a high-quality product that both increases efficient use of materials, and reduces our carbon footprint." You can find more information in the press release HERE.
What do you think the use of 3D concrete printing for the HS2? Let us know in a comment below or on our Facebook and Twitter pages. Don't forget to sign up for our free weekly newsletter, with all the latest news in 3D printing delivered straight to your inbox!
*Thumbnail Photo Credits: Rob Reedman/Flickr