Combining Blockchain and 3D printing to make aircraft parts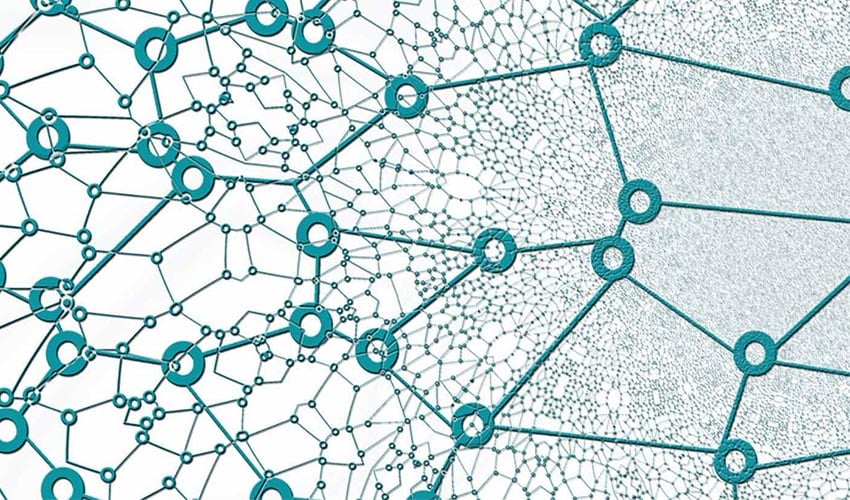 The company Moog Inc. designs, manufactures and integrates precision aerospace control parts and systems for four segments: aircraft controls, space & defense controls, industrial controls, and components. Just like many players in the aerospace industry, the company has grasped the importance of additive manufacturing. In fact, the American company has been building its expertise in metal additive manufacturing, bringing designs to projects where additional performance is needed, while other constraints exist such as cost and part volume. In order to carry out these projects, it has created a state-of-the-art facility in which all major sources of process variability have been controlled to produce high quality additive parts.
Back in May, Moog Inc. made an interesting announcement, revealing that it would be combining blockchain with 3D printing. It's true that the aerospace sector was one of the earliest adopters of 3D printing technologies, however some challenges remain. It has also been predicted that the technology will reach its plateau of productivity in 5 to 10 years, according to Gartner's Hype Cycle. Applications where additive manufacturing is beneficial include engine parts, interior components, spare and replacement parts, tooling and prototyping. These parts undergo a long and expensive journey along a very complex supply chain. Something which has remained unchanged for a very long time and can be explained by the strict regulations needed for these parts. The result us is a very slow process from design to delivery.
Moog Inc.'s solution to streamline production
Could combining blockchain and 3D printing be the solution? Blockchain seeks to decentralize industries, speed them up, and increase their security. In practise, the company is testing speeding up the replacement of defective parts to a few hours. Generally, the time scale for such an operation, even when it is quick, is several days to weeks. The airline company testing this is Air New Zealand. In a pilot test, it placed an order for an in-seat screen on one of its Boeing 777-300s while the flight was mid-way between Auckland and its Los Angeles destination. The order was placed through Moog's own Microsoft Azure cloud-hosted blockchain, VeriPart. The order was soon validated and 3D printed instantly in Los Angeles – ready to be installed by the time the airplane landed.
On Moog Inc.'s website it writes: "Using VeriPart™, paper or disconnected digital records are replaced by an immutable chain of events and operations. Using this new technology the number of participants involved is not limited. Thus, the history of ordering, manufacturing and in-service use of any component or raw material within an assembly becomes easier to obtain. The same level of tracking can be performed across multiple organizations. Ordering of new assemblies or components is also simplified with pre-set terms and conditions."
Multiple companies are exploring blockchain's potential to streamline production by authenticating transactions and streamlining processes across large networks involving various partners. Developments in this area are to keep an eye on! You can find more information HERE.
*Cover Picture Credits: Pixabay
What do you think of combining 3D printing with blockchain for aircraft parts? Let us know in a comment below or on our Facebook and Twitter pages! And remember to sign up for our free weekly Newsletter, to get all the latest news in 3D printing send straight to your inbox!