CollPlant and United Therapeutics accelerate kidney bioprinting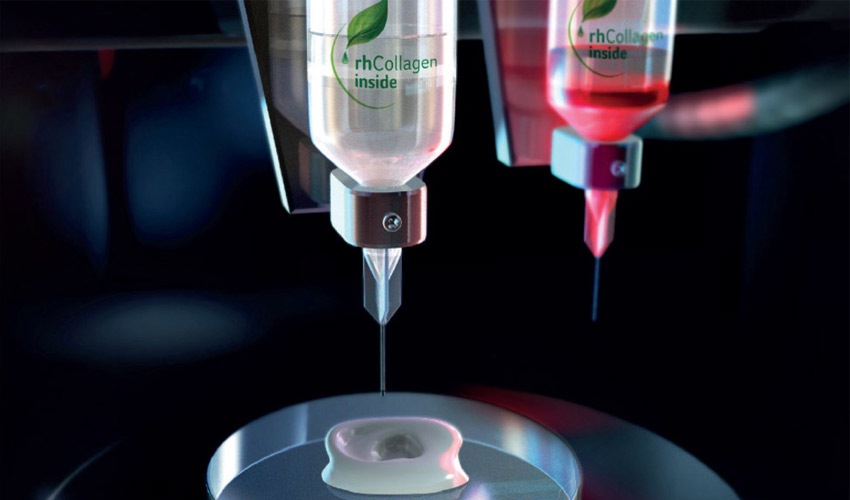 What if you could 3D print your kidney? This is what CollPlant Biotechnologies and United Therapeutics Corporation are looking to do: they have just expanded their current partnership to produce and use a human collagen-based bioink to accelerate human kidney bioprinting. The American company United Therapeutics has therefore paid 3 million dollars to the Israeli company CollPlant so that it can accelerate the manufacture of this famous Bioink called rhCollagen. This would offer ideal characteristics for bioprinting, including optimal rheology, greater safety, bio-compatibility and adjustable physical properties. It would also be compatible with a wide range of technologies such as extrusion, inkjet or stereolithography.
Bioprinting is a particularly interesting technology for the medical sector, allowing the creation of human tissue and treatments adapted to each patient. Every day, the method evolves, innovations flourish, which suggests that we will surely see functional organs being 3D printed within a few years. Good news for all those waiting for a transplant – organ donors are becoming increasingly rare and the waiting times are getting longer and longer. Bioprinting could therefore design livers, pancreas, spleens or even kidneys. The companies CollPlant Biotechnologies and United Therapeutics Corporation have understood that this technology could be the future of tailor-made medicine.
A partnership to accelerate kidney bioprinting
In October 2018, the two companies began their collaboration: United Therapeutic was granted an exclusive license to CollPlant's technology for the production and use of human collagen-based BioInk for bioprinted lung transplants. Two years later, the partners tackle the kidney, one of the organs that is in need of donors. Yehiel Tal, Managing Director of CollPlant, explains: "The organ shortage is an unmet global health need and by partnering with United Therapeutics over the past two years, we have made significant progress on this critical organ manufacturing initiative. United Therapeutics is a pioneer in organ manufacturing and we are honoured to be part of this effort through this partnership. This option exercise demonstrates another important validation of our rhCollagen technology platform, functioning as an optimal building block for regenerative medicine. We remain committed to exploring new and innovative applications in the fields of medical aesthetics and 3D bio-imaging of tissues and organs."
The two partners were first interested in the lung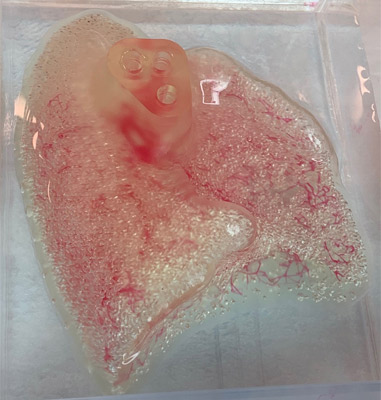 CollPlant bioink is made from human collagen. Nowadays, collagen is usually extracted from animals or human cadavers, thus excluding any risk of contamination and allergic risk. It is subject to very strict purification conditions, making it particularly long to process but above all difficult to produce on a large scale. The Israeli company has therefore relied on a plant platform to produce its collagen. They explain: "The production of our recombinant human type I collagen (rhCollagen) starts in genetically modified tobacco plants. The recombinant human protein in the form of 'procollagen' is extracted from the leaves of mature plants and processed to produce a highly purified rhCollagen that can be used for the production of medical products." This innovation opens many doors for bioprinting and regenerative medicine, offering the possibility of creating quality bioinks for the eventual design of different types of organs.
The American United Therapeutics Corporation is therefore tackling the manufacture of kidneys, hoping to reduce the number of patients waiting for a transplant. You can find more information HERE. What do you think about the use of bioprinting to design custom-made human organs? Can the technology be the future of tailor-made medicine? Let us know in a comment down below, or on Facebook and Twitter! Don't forget to sign up for our free weekly Newsletter, with all the latest news in 3D printing delivered straight to your inbox!