3D Construction Printer from COBOD is Headed to Saudi Arabia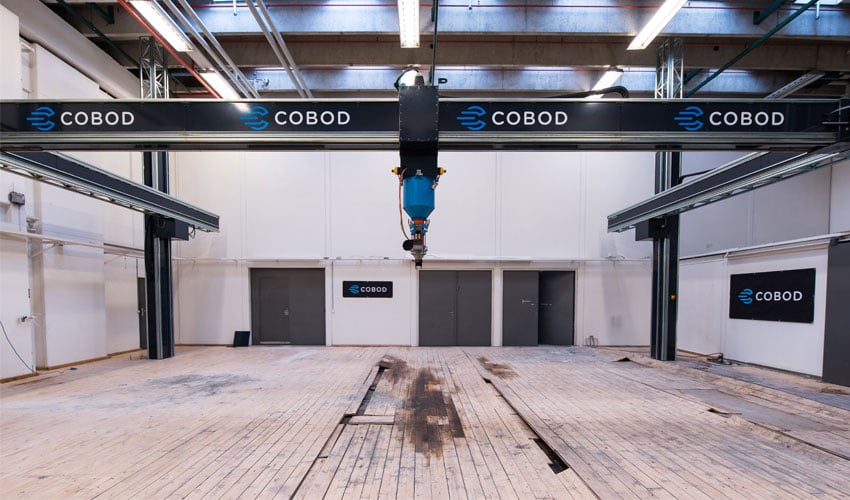 The Danish manufacturer, COBOD International has just sold one of its 3D construction printers, the BOD2 to Saudi Arabia. More precisely, to the Saudi Arabian construction company Elite for Construction & Development Co. The BOD2 is an upgraded and improved version of the printer which was used to 3D print the first building in Europe, the BOD. Reportedly, it will be delivered to the Saudi Arabian construction company by the end of May 2019. Also, it should meet the kingdom's need to build 1.5 million houses in the next ten years.
We covered in September 2017 the small 3D printed office project based in Copenhagen: it was the manufacturer COBOD that was behind this project, at the time the company was called Printhuset. This fifty-square-metre building marked the Danish manufacturer's debut in 3D concrete printing.
Henrik Lund-Nielsen, CEO of COBOD International stated, "We are very proud to receive this order from Saudi Arabia, which again confirms that our second generation BOD2 3D construction printer is second to none. […] Not only is the BOD2 the fastest 3D construction printer in the world, but the modular approach of the BOD2 allowed us to deliver the size that Elite for Construction & Development wanted".
The 3D concrete printer BOD 2 should be able to create buildings with a maximum width of 12 metres, a length of 27 metres and a height of 9 metres. It can also build a three-storey house in one go, with each floor measuring more than 300 square metres. The 3D printer is modular and now available in 3 basic formats. Additionally,  the manufacturer claims that the BOD 2 is one of the largest 3D concrete printers in the world. Thus, multiplying the possibilities and making it possible to carry out projects that were previously unthinkable. In fact, 3D printing in the construction industry is developing significantly as the technology becomes more powerful.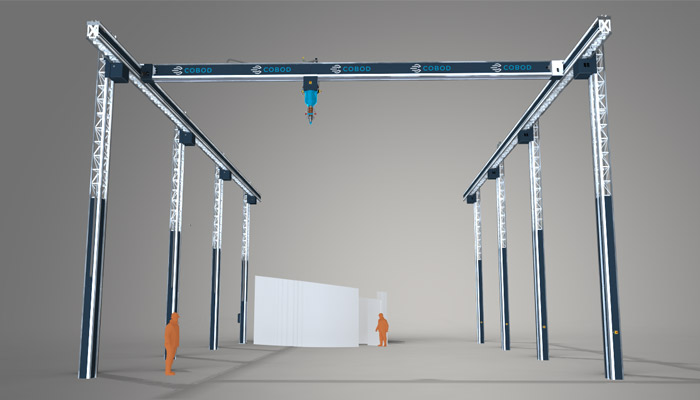 Saudi Arabia should therefore receive its 3D concrete printer by the end of May, a first for the kingdom, which joins Dubai and its intentions to print 25% of its buildings in 3D. The BOD 2 solution could well help it achieve this ambitious objective. COBOD's CEO concludes: "With this printer, Saudi Arabia will be able to position itself as a leader, not only in the printing of private homes, but also in medium-sized offices and public buildings such as schools, museums, etc."
You can find more information on COBOD's website HERE.
What do you think of the BOD2 printer? Let us know in a comment below or on our Facebook and Twitter pages! Don't forget to sign up for our free weekly Newsletter, with all the latest news in 3D printing delivered straight to your inbox!