COBOD Presents an Online Tool to Configure a Concrete 3D Printer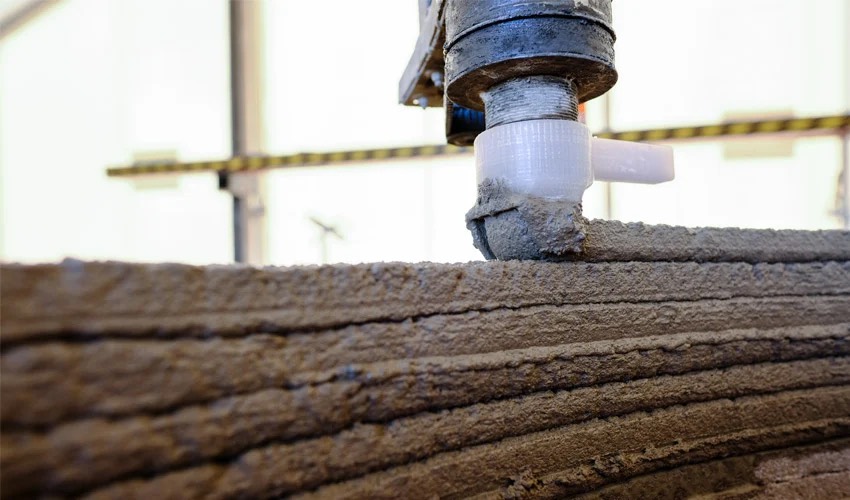 Leading concrete 3D printer manufacturer COBOD is now offering an online configurator for developers and contractors to estimate the time and amount of materials needed for their future jobs. The COBOD Configurator also allow them to design their own machine, modulate it and visualize concretely what the job will look like on site. It is a timely solution for the construction market, which is increasingly turning to 3D technologies.
Concrete 3D printing offers multiple possibilities and advantages, including reduced lead times and costs, as well as the possibility of designing more complex structures by facilitating the work of operators. Despite this attractive promise, the use of additive manufacturing still poses many questions and challenges, whether on the durability of structures or on the handling of such machines. COBOD's configurator could remove some of the obstacles, particularly in terms of integrating the technology on the construction site.
A Configurator for Concrete 3D Printing
Henrik Lund-Nielsen, founder and CEO of COBOD International, explains the purpose of the tool, "With this tool, you can configure the size of our modular printers up to 3 story building printers, simulate the print time and material consumption for our use case buildings. Using the configurator, you can see what the printer exactly looks like and what it can do for you." In this way, COBOD wants to help future users project themselves and become fully aware of the possibilities of their machines.
Specifically, on this online tool, users will be able to choose the length, width and height of their printer. As soon as the machine's measurements change, the footprint increases or decreases, allowing users to really know how big the structure would be. COBOD also provides access to several of their construction projects so that users can calculate the amount of concrete needed and also the printing time. For example, for a 170 m2 house on 2 floors, it takes 1 day and 18 hours of printing. The BOD office required 7 hours and 48 minutes of work for a surface of 43 square meters.
The tool is accessible from any computer with an internet connection but also via an Android and iOS application. In any case, it is part of an evolving market that has grown dramatically in recent years. Henrik Lund-Nielsen concludes: "3D-printed buildings have now become a more advantageous option than conventional building methods. This is because a 3D printer saves many resources compared to conventional methods: It goes faster, requires fewer construction workers that are so hard to find these days and makes the working environment healthier. With our new Dfab solution for making 3D printable real concrete, locally sourced materials can be used to minimise the cost, transport, and delivery time as well." Access the online configurator now HERE.
What do you think of the new COBOD Configurator for more accurate concrete 3D printing? Let us know in a comment below or on our Linkedin, Facebook, and Twitter pages! Don't forget to sign up for our free weekly Newsletter here, the latest 3D printing news straight to your inbox! You can also find all our videos on our YouTube channel.