Cobalt Extreme develops new material concept by combining AM and injection molding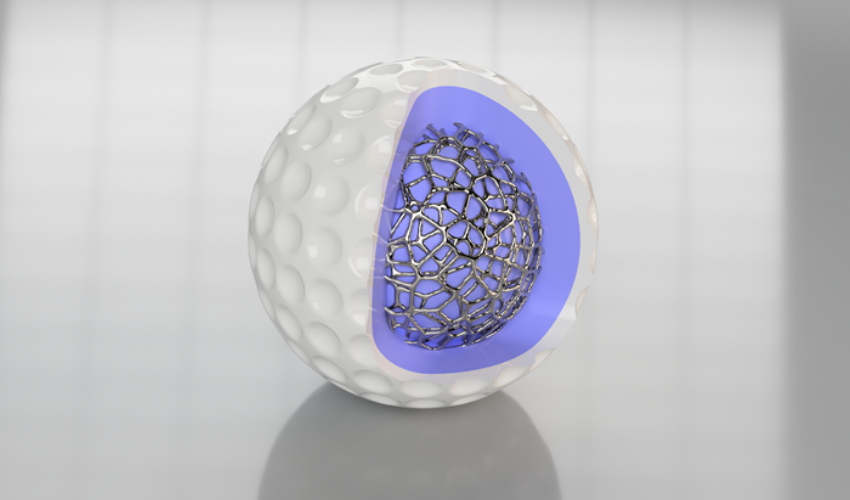 Australian company Cobalt Extreme has developed a manufacturing technology that combines 3D printing with injection molding. Its technology is geared towards the engineering and manufacturing of innovative artificial lift equipment for oil production. Thanks to this combination, Cobalt Extreme developed a material concept called Synthetic Metal; their concept was originally developed for extreme environments in deep oil wells, but it could open up applications in new markets too.
More precisely, Synthetic Metal is produced by injection molding a unique polymer in and around a metal 3D printed endoskeleton. David Nommensen develops on the advantages of such a method: "The injection molded polymer in and around the metal endoskeleton is not conductive and becomes an insulator, in addition to other benefits of the injection molded materials such as abrasion resistance, resilient deformation, cost, impact resistance, non-corrosion, chemical resistance, weight savings, etc." In other words, the company's technology combines the electronic characteristics of metal with the engineering properties of polymers. The metal structure also gives the material stronger mechanical properties, adding strength to the part. David Nommensen adds: "Just imagine a human body without a skeleton."
Application in Oil & Gas
In the Oil & Gas sector, Nommensen explains that the current alternatives for managing corrosion in oil and gas wells are either preventative coatings (epoxy coatings, thermal spray metal coatings) or the injection of liquid corrosion inhibitors such as chemical treatment. As such, the company created Synthetic Metal sucker rod guide anodes (electrical conductors through which the conventional current enters into a polarized electrical device). The sucker rod acts as a magnet for corrosion in the presence of water and chemical compounds CO2, O2 and H2S; in other words, the corrosion reacts on the anode rather than on the tubing and the rods.
Put simply: "The Synthetic Metal innovation utilizes advanced additive manufacturing technologies to combine proven anode metallurgy with Arpmax polymer technology to create a polymer with the electrical/ thermal/conductivity and the structural strength of metal," explains David Nommensen. The metal structure itself is 3D printed with the ProX DMP 320 from 3D Systems. A system based on DMP (Direct Metal Printing), also known as Laser Powder Bed Fusion (LPBF). In the machine, a high precision laser is directed to metal powder particles to selectively build up thin horizontal metal layers one after the other.
David Nommensen concludes: "The Synthetic Metal technology also has significant non-oil field applications looking for a polymer with the electrical, thermal conductivity and structural strength of metal." Definitely an interesting material innovation. You can find the full story HERE. What do you think of this new material development? Let us know in a comment below or on our Facebook and Twitter pages! Sign up for our free weekly Newsletter, the latest 3D printing news straight to your inbox!