CLAD, ioTech's Unique Multi-Material Additive Manufacturing Technology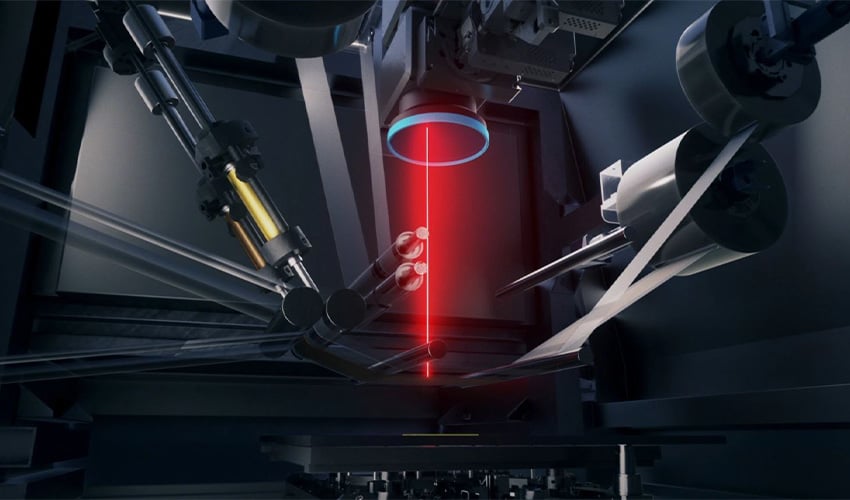 As you probably know, stereolithography is considered to be the original 3D printing process. However, since that first equipment was patented in 1984 by Charles Hull, many new technologies have been developed. Indeed, processes such as binder jetting, material jetting or direct metal laser sintering are now widespread technologies in the 3D printing landscape. And innovations are constantly on the rise. Founded in 2016, the startup ioTech has been developing a new technology called CLAD (Continuous Laser Assisted Deposition) for the past five years. Designed specifically for electronic applications, the CLAD process is, according to the manufacturer, a unique multi-material 3D printing technique.
With its new process, the UK-based company hopes to be able to change manufacturing methods in the electronics industry. According to ioTech, their upcoming CLAD-based 3D printer will be able to process almost any industry-certified material with high precision and speed. Dr. Michael Zenou, co-founder and CTO of ioTech, explains, "We are excited to introduce our unique C.L.A.D. technology to the electronics industry and additive manufacturing. Its ability to deposit any flowable industrial material for so many applications is unprecedented. It will increase production efficiency and encourage innovation for many companies."
The characteristics of CLAD
According to the manufacturer, the CLAD-based 3D printer prints all materials in 3 steps. First, the process begins with a coating of the micro-material on a sheet. Next comes the fast, micron-precise laser projection, during which the material is projected onto a substrate. Finally, the 3D printed part will undergo post-processing to prepare it for its final use. The CLAD process has an integrated post-processing system that includes UV and thermal curing as well as sintering and laser ablation, to quickly produce high-quality end-use parts in a single step. ioTech says the coating and projection stages would offer resolutions of up to 20 microns and have a closed-loop monitoring system.
Thanks to the multi-material function of the CLAD system, users will be able to use a wide range of materials, such as acrylate, epoxy, silicone or metal pastes. As previously stated, this process is intended for electronic applications and is expected to enable 3D printing of PCBs (printed circuit boards) or semiconductor packaging. With CLAD technology and more broadly additive manufacturing, new design methods are available to electronics manufacturers. You can find more information in the video below or on ioTech's website HERE.
What do you think of CLAD? Let us know in a comment below or on our
Facebook
 and 
Twitter
 pages. Don't forget to sign up for our free weekly 
newsletter
, with all the latest news in 3D printing delivered straight to your inbox!