Chris Brown Launches Limited Edition 3D Printed Slides by Zellerfeld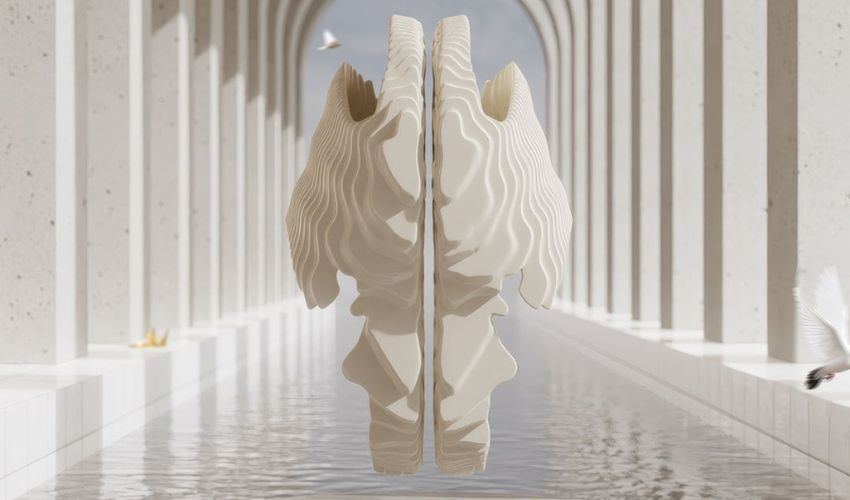 Zellerfeld, a leading company in the 3D printed footwear industry, has just announced the early release of the NAMI Slide, a collaboration with global superstar Chris Brown, Nos Ailes, and The Auracles, a streetwear and culture company. These limited edition slides are now available for pre-order on Zellerfeld.com, with early access only lasting for 24 hours before the global launch in late June.
One of the key highlights of the NAMI Slide is the integration of ZellerFOAM, a groundbreaking material innovation from Zellerfeld. While still in the research and development phase, ZellerFOAM showcases remarkable characteristics such as reduced material usage and shorter printing time. This advancement has the potential to lower costs for 3D printed footwear in the future. By incorporating ZellerFOAM into the NAMI Slide, Zellerfeld aims to refine material quality, finish, and overall feel, ultimately enhancing the overall experience of 3D printed footwear.
This collaboration signifies a significant shift in the footwear market, as it offers celebrities and independent designers an easier entry point into the industry. Now, they no longer need to rely solely on large brands with limitations but can enjoy the freedom and flexibility to design and distribute their own shoes according to their own timelines. Cornelius Schmitt, Co-Founder and CEO of Zellerfeld, expressed enthusiasm about the company's inclusive approach:
"Zellerfeld welcomes brands, celebrities, and online creators of all sizes, empowering them to design and print their own unique 3D printed shoes using our technology. Our growing list of collaborators demonstrates how the future of fashion and footwear will integrate sustainability and innovation, and we're excited to be at the forefront of this industry-wide revolution."
Zellerfeld's proprietary 3D printing technology enables the creation of unique, sustainable footwear without compromising on functionality, comfort, or durability. This revolutionary process eliminates the need for physical labor during production and can generate a pair of shoes within hours, representing a significant breakthrough for the footwear industry.
The NAMI Slide by Chris Brown is a clear testament to the growing prominence of 3D printed shoes. While major manufacturers like adidas have been leaders in 3D printed shoe components, Zellerfeld stands out as a frontrunner in fully 3D-printed shoes. Supported by the team behind Tesla, SpaceX, PayPal, and StockX, Zellerfeld has made waves in the industry, with notable collaborations including a pair of 3D printed boots for Ye, formerly known as Kanye West.
Despite occasional controversies surrounding the artists with whom Zellerfeld collaborates, the company remains committed to providing opportunities for designers of all backgrounds. By embracing sustainability and innovation, Zellerfeld aims to drive the future of fashion and footwear.
The NAMI Slide represents an exciting fusion of art, technology, and fashion. As the 3D printed footwear market continues to evolve, Zellerfeld's partnerships and advancements are paving the way for a revolution in the industry. With the support of visionary artists like Chris Brown, the future of 3D printed shoes looks promising and poised for further growth.
What do you think of this collaboration between Chris Brown and Zellerfeld? Let us know in a comment below or on our LinkedIn, Facebook, and Twitter pages! Don't forget to sign up for our free weekly Newsletter here, the latest 3D printing news straight to your inbox! You can also find all our videos on our YouTube channel.
*Cover photo credits: Zellerfeld