The first chocolate 3D printing studio opens in the Netherlands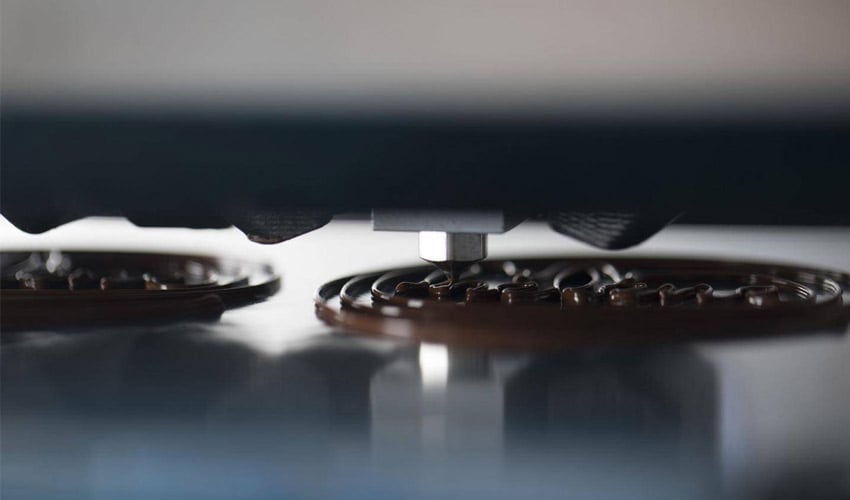 Chocolate manufacturer Barry Callebaut recently opened its first chocolate 3D printing studio through its subsidiary Mona Lisa, which specializes in the decoration of these sweets. The company says it is the first structure of its kind, where top chefs will be able to test new ideas and imagine complex and original creations. Based in Zundert in the Netherlands, this studio is equipped with several machines capable of printing chocolate pieces in series and fairly quickly: the brand explained at the inauguration of the studio that it could create thousands of pieces at the same time from Belgian dark chocolate. An initiative that combines craftsmanship, cutting-edge technology and mass customisation.
Following a study carried out by the Swiss group, 7 out of 10 consumers surveyed wanted to "test new chocolate experiences",  so what could be better than offering them 3D printed chocolate? It's not the first time we've heard of such a concept, but most of the time, it's simply the mould that is 3D printed. However, the new 3D studio, Mona Lisa, should be able to create pieces in dark chocolate with 56% cocoa. We don't know for sure what technology is put in place however, it is fairly easy to guess an extrusion process was used.
According to Mona Lisa, the company has been working for 3 years on the development of its machine, which offers a tray size of 20 cm in length. It can print a small part in just one minute. What is interesting is the possibility for pastry cooks to imagine all possible shapes using additive manufacturing design techniques. They should be able to create honeycomb structures, nested pieces or even very fine details. In particular, 3D technologies will allow rapid prototyping and the ability to offer different iterations before moving on to the finished product.
Spanish pastry chef Jordi Roca was able to test this workshop for one year. He explains: "This new way of working with chocolate will surprise consumers, with shapes previously unthinkable, made to scale and with impressive precision. I'm usually inspired by things I can't do because they represent a creative challenge – but now, thanks to Mona Lisa's 3D studio, I can take my chocolate know-how to the next level. I can imagine any new type of design and it will come to life." It is thanks to the studio's 3D printers that he was able to design "Flor de Cacao" which represents a cocoa bean that opens on contact with a hot chocolate sauce.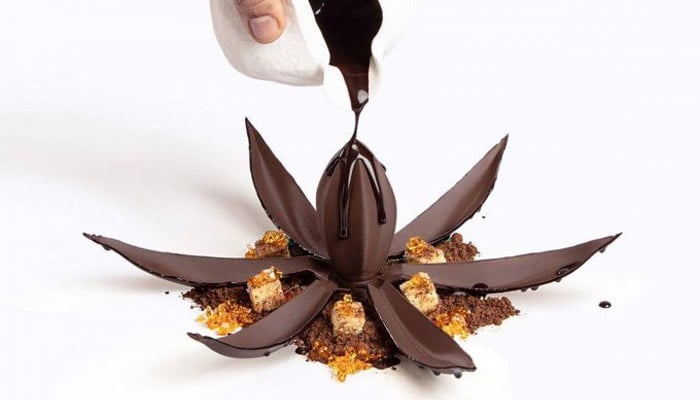 The studio has already found its first client, Van Der Valk, a Dutch hotel chain. Pablo Perversi, Head of Innovation, Sustainability and Quality and Head of Gastronomy at Barry Callebaut concludes: "Innovation is an important pillar of Barry Callebaut's proven 'smart growth' strategy. I am delighted that Mona Lisa's 3D studio allows chefs to create unique, mass-produced consumption experiences. This groundbreaking technological innovation positions the Mona Lisa brand at the forefront of the industry and reinforces Barry Callebaut's global leadership in home décor." More information can be found HERE.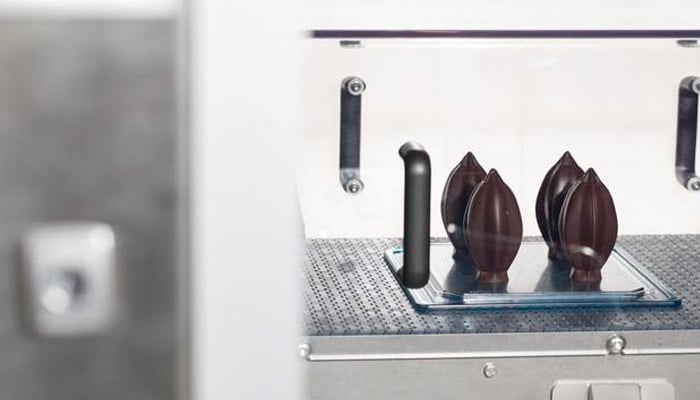 Are you tempted by these 3D printed chocolates? Let us know in a comment below or on our Facebook and Twitter pages! Sign up for our free weekly Newsletter, all the latest news in 3D printing straight to your inbox!
Don't forget that we have a webinar coming up on the 26th of February focusing on how to adopt additive manufacturing for your projects! You can sign up for free as of today HERE.