China creates their first 3D printed bridges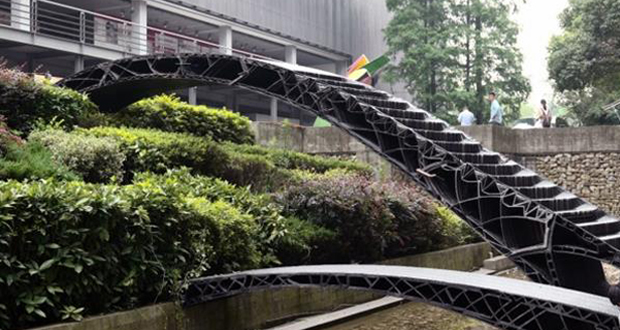 The School of Architecture and Urban Planning at Tongji University in Shanghai has created the first 3D printed pedestrian bridges in China. The two bridges were made of plastic and measure 11 meters and 4 meters long.
With China's latest adventure in 3D printing, they thus join the ranks of other countries who have incorporated 3D printed bridges into their cityscapes: The 3D printed concrete bridge in Spain and the 3D printed steel bridge in the Netherlands. Created under the "Shanghai Digital Future", a project that is being led by the school, the school is hoping to highlight how technologies today can revolutionize architecture and construction.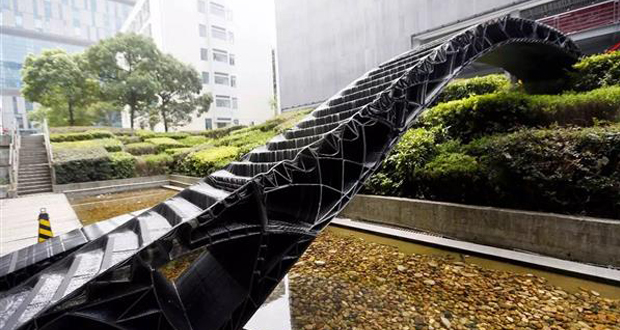 Their first bridge measures 11-meters long, includes stairs and extends over a river within a garden. Their second bridge measures 4-meters long and is less intricate, as it is flat and only covers the water.
To create the two bridges, the project team used a Kuka robotic arm and a custom 3D printing module to check the reliability and repeatability of the process. A total of 360 hours of printing was required to complete their project, with the different parts of the bridges being assembled in front of the entrance to the university over the course of an entire day. As of right now, the two bridges are for display only, so if you're in Shanghai don't expect to take a walk over them anytime soon.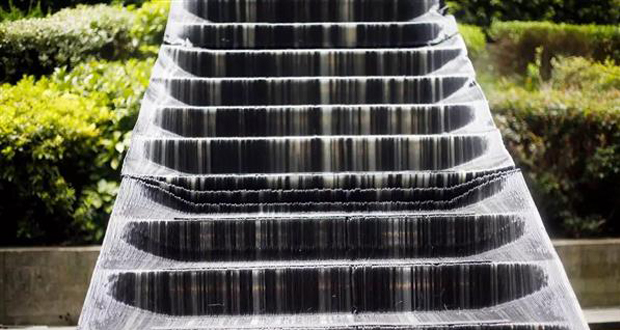 The "Shanghai Digital Future" series will be presented until September 30th and could potentially open the field for other possible 3D construction and printing projects. However, China is already well advanced in this field and could also be set to become one of the leading countries in this industry.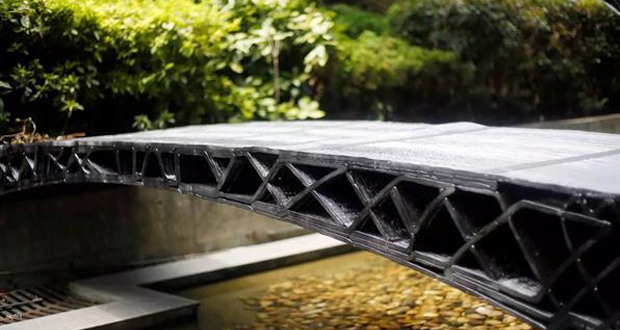 What do you think of these bridges? Let us know in a comment below or on our Facebook and Twitter pages! Don't forget to sign up for our free weekly Newsletter, with all the latest news in 3D printing delivered straight to your inbox!