Chevron is Solving Supply Chain Issues with 3D Printing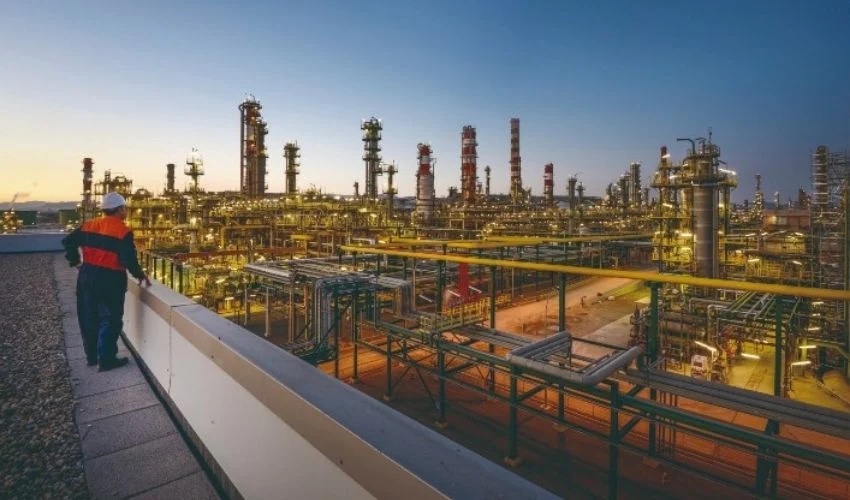 Chevron, the second largest oil company in the United States and the sixth largest in the world, has turned to 3D printing to solve its supply chain problems. To do so, the U.S. company enlisted the services of Lincoln Electric, a firm that specializes in manufacturing production tools. In addition to offering welding and plasma cutting solutions, Lincoln Electric has one of the largest 3D metal printing facilities in the World. Together, the two companies were able to meet Chevron's on-demand production needs.
It's no coincidence that Chevron has turned to 3D printing. According to the press release, a delay in the supply chain put one of the company's refineries at risk. But thanks to 3D printing, the company was responsive and flexible enough to quickly design replacement parts. The eight parts, each of which averaged about 3ft (0.9m) in length and weighed more than 500 lbs (226 kg) each, were designed from a nickel alloy within 30 days. Robert Rettew, materials technology engineer, reflected on the benefits the technology has brought to the compang, stating: "Our planned maintenance schedule was in jeopardy due to current supply chain issues. We realized this supply crunch could impact operations and our bottom line. We worked with Lincoln Electric to explore how parts could be created faster so we could resume operations as planned."
Additive Manufacturing and On-Demand Production
Since the onset of the pandemic, additive manufacturing has proven to meet many production needs. Faster than conventional methods, 3D printing also offers the possibility of local manufacturing. Where traditional techniques require assistance from other countries, particularly in terms of materials, 3D technologies allow for greater flexibility. Lincoln Electric in this case was able to offer an additive manufacturing solution for metal-based parts of up to 7 ft. (2.1 m) in length and weighing in excess of 5,000 lbs. (2,265 kg) to Chevron from its base in Ohio.
Christopher L. Mapes, president and CEO of Lincoln Electric, concluded, "We are pleased to work with Chevron and showcase the value of just-in-time production using additive manufacturing, and its ability to prevent facility downtime. Metal 3D printing for large-sized metal parts, molds, tooling and prototypes is a game-changing solution for various end markets, including industrial manufacturing, energy and aerospace. When speed-to-market, design flexibility and reduced costs take priority; our printing technology provides the ultimate answer." You can read more about it in the press release HERE.
What do you think of the collaboration between Chevron and Lincoln Electric? Let us know in a comment below or on our Linkedin, Facebook, and Twitter pages! Don't forget to sign up for our free weekly Newsletter here, the latest 3D printing news straight to your inbox! You can also find all our videos on our YouTube channel.
*Cover Photo Credits: Repsol