Chevrolet race cars with 3D printed parts cover 80,000 miles
Published on October 13, 2020 by
Aysha M.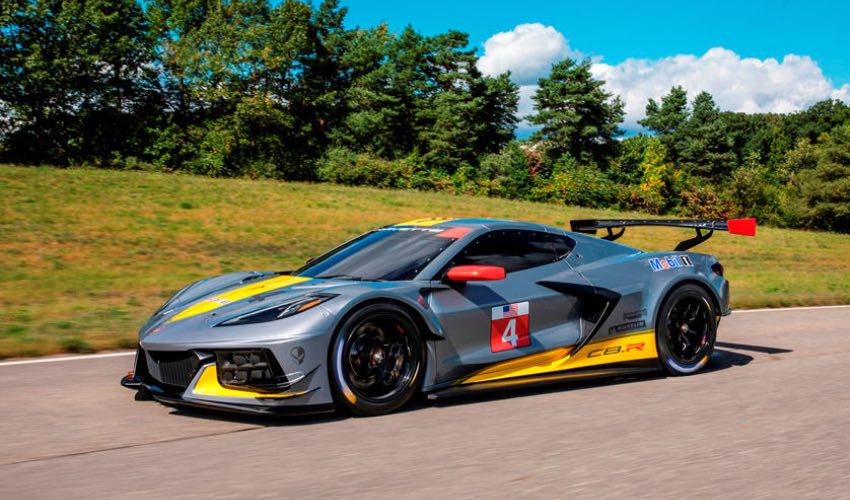 The automaker Chevrolet, a division of General Motors since 1918, announced that its race cars have covered 80,000 miles, or approximately 130,000 km, with 3D printed parts this season. Led by the parent company, the automaker is placing additive manufacturing at the heart of its developments, whether in the prototyping or end production phases. For instance, in January 2020, two new Corvettes entered the racetrack, each with 75 3D printed parts, including the oil tank, the fuel tank inlet and cap, the driver's cooling box and the integrated hydration system, etc.
The applications of 3D printing in the automotive industry are increasingly numerous, demonstrating the potential of the technology: manufacturers are designing pistons, brake pedals, and many other components to customize the interior of a vehicle. Nowadays, it is almost rare to see a big name among car manufacturers not interested in 3D printing. General Motors is no exception. It has been investing in additive manufacturing for a few years now – in 2018, the company revealed that it had saved more than $300,000 in two years with 3D printing and wanted to standardize this manufacturing process to design thousands of finished parts. So it's no surprise that GM's Chevrolet subsidiary is actively integrating additive manufacturing in its production activities.
Jim Campbell, US Vice President of Performance and Motorsports at General Motors, the parent company of Chevrolet, says, "Chevrolet has a long history of technology transfer between our motorsports and production teams, and this is a perfect example of our approach. GM's 3D printing capability speeds up our learning cycles and, in turn, these racetrack experiences help our additive manufacturing team move one step closer the using 3D printed parts in production vehicles."
Chevrolet race cars with 3D printed parts
The brand's racing teams – Corvette, INDYCAR, NASCAR Camaro and Silverado – have been driving vehicles with several 3D printed parts and have covered 80,000 miles since the beginning of the year, proof that these components are resistant and durable. The two new Corvette C8.Rs, for example, have covered almost 9,000 miles in seven races, each incorporating 75 3D printed parts, 50 of which were designed in-house by General Motors.
As for the INDYCAR, the exhaust system of the Indy V6 race car was partly made using additive manufacturing. A method chosen to eliminate previously observed failures, reduce costs and offer a more complex design while reducing the total number of components. Finally, for NASCAR, more than 500 prototype parts were 3D printed and tested in the wind tunnel for the ZL1 1LE vehicle body. The ZL1 1LE is equipped with a 3D printed cooling system used in 27 races, over  80,000 miles.
GM director of Materials Engineering, Additive Design and Manufacturing, Audley Brown, commented: "By utilizing 3D printed parts, Chevrolet Motorsports is demonstrating the many benefits of additive manufacturing, including manufacturing efficiencies, mass reduction, parts consolidation, creativity and cost savings. 3D printed parts can offer equal strength and durability to cast or milled components, which is critical for product development and design."
What do you think about Chevrolet race cars with 3D printed parts? Let us know in a comment down below or on our Facebook and Twitter pages! Don't forget to sign up for our free weekly Newsletter, with all the latest news in 3D printing delivered straight to your inbox!