Chanel Has Developed 3D Bioprinted Skin to Improve its Skincare Projects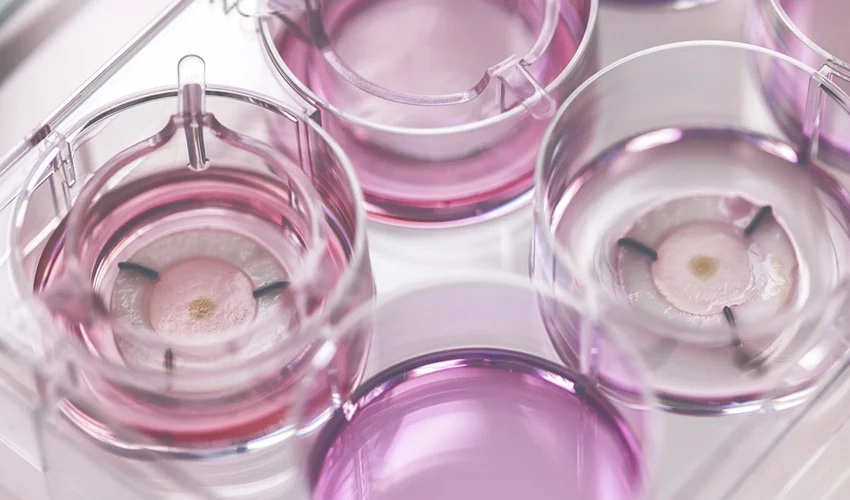 3D printing is now firmly established in the cosmetics industry. Many brands use this technology for a multitude of applications. For example, Cosmogen has turned to metal 3D printing to customize its applicators and imagine geometries that would be impossible without this design method. Another brand, Albéa, is banking on additive manufacturing to create the cosmetic packaging of tomorrow. Finally, L'Oréal, a major player in the sector, uses 3D printing in particular to halve product development time. In fact, the company has many 3D printers including those using FDM, SLA and Multi Jet Fusion technologies. Now, Chanel, a major luxury brand, is also exploiting 3D printing.
Previously, the company has already used 3D printing to create mascara brushes. But it recently unveiled its latest innovation: 3D bioprinting of reconstructed human skin with a pigment spot in the middle. This creation was developed in collaboration with Labskin Creations, a French bio-technology start-up specializing in advanced 3D engineering of skin and fat tissue. The goal of this project is to better assess the mechanism of these imperfections to produce more effective skin care products. According to Chanel, this is a world first. This human skin is the result of a combination of cell culture techniques and 3D bioprinting.
3D Printing for Better Skincare
For the creation of this 3D bio-printed skin, the French company explains that it obtained this model through the use of a bio-ink containing melanocytes. The latter are cells responsible for skin pigmentation by synthesizing a pigment, melanin. The pigment spot then appears gradually after a maturation stage. "This exclusive model, designed using human cells in their microenvironment, allows us to explore and better understand the biological mechanisms linked to skin pigment irregularities, to evaluate the effectiveness of preventive and corrective active ingredients in order to select the most effective ones," commented Chanel.
As mentioned, the 3D bioprinted skin itself comes from the LabSkin Creations labs. The French start-up's technology makes it possible to obtain more complex and precise human tissue. Indeed, according to the company, more traditional techniques only reproduce the epidermis, the upper layer of the skin, while theirs can also produce the dermis, the tissue located between the epidermis and the hypodermis. In addition, LabSkin Creations is able to grow skin in only 21 days, compared to 45 days for a more traditional culture. Chanel is therefore able to more quickly obtain a 3D bio-printed skin that is more detailed. To learn more about this innovation, click HERE.
What do you think of this 3D bioprinted skin? Let us know in a comment below or on our LinkedIn, Facebook, and Twitter pages! Don't forget to sign up for our free weekly Newsletter here, the latest 3D printing news straight to your inbox! You can also find all our videos on our YouTube channel.
*Cover Photo Credits: Chanel